Northern California wildfire shuts down interstate highway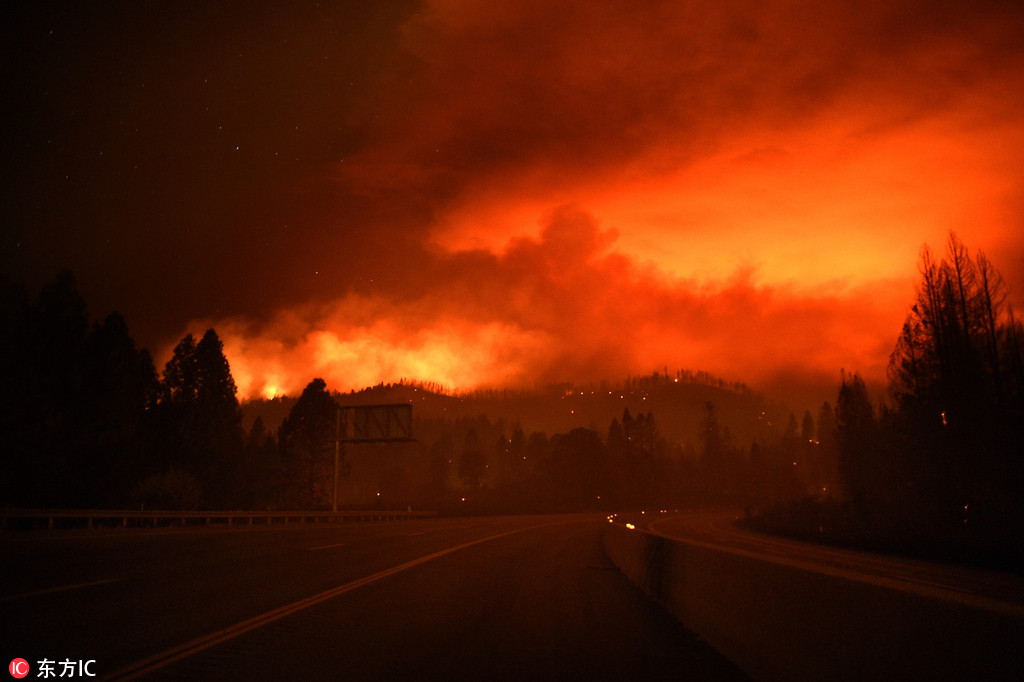 LOS ANGELES - An aggressive wildfire in northern California tripled its size overnight and a 45-mile (72.4 kilometers) stretch of Interstate 5 linking the U.S. states of California and Oregon was closed.
According to Thursday morning's press release of InciWeb, an interstate incident information system, the fire, dubbed Delta, was initially reported around 1:00 p.m. local time Wednesday near an exit off Interstate 5 (I-5) north of Fawndale road, 950 kilometers north of Los Angeles.
"The Delta Fire continued to grow aggressively throughout the evening and overnight with a large flaming front and flame lengths estimated at 300 feet high (91.4 meters)," InciWeb said.
Due to the fast-moving fire, the Fox news reported Thursday that at least 17 drivers abandoned their big rigs on the freeway and at least four of those trucks burned.
Meanwhile, authorities have issued an evacuation warning to the city of Dunsmuir with about 1,500 people and about 15 miles (24 kilometers) from the fire, urging them to be prepared to leave if the fire comes closer.
There is no estimate on when I-5 will reopen because burned-out vehicles still litter the freeway and must be cleared, the Fox's report said, adding that trees adjacent to the freeway also have burned and could be in danger of falling.