US remembers 9/11 attacks with memorials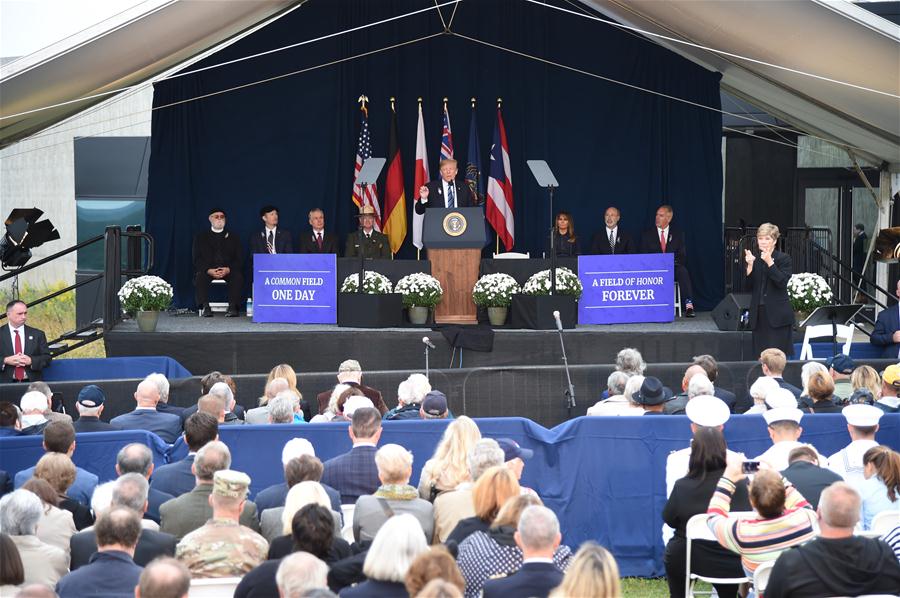 WASHINGTON/NEW YORK/LOS ANGELES - Americans commemorated Sept. 11 attacks on Tuesday with solemn memorials in major cities, and a presidential tribute to the victims 17 years after the deadliest terrorist attack on US soil.
In New York City, a traditional commemoration ceremony was held at the site where the World Trade Center's twin towers collapsed, with a moment of silence observed at 8:46 am, the exact time the first hijacked airplane struck the North Tower.
The reading of victims' names proceeded with six pauses of silence, each marking a time when the planes hit the two towers and the Pentagon, when another crashed in the state of Pennsylvania, and when the towers crashed.