Full steam ahead for rail links
Share - WeChat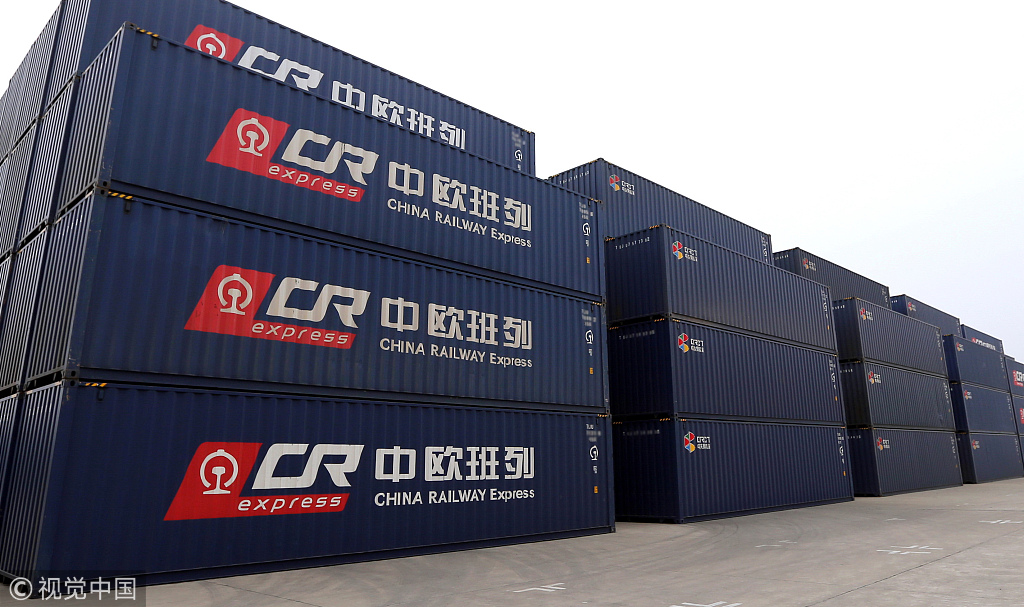 China will accelerate the pace of revising and drawing up China-Russia, China-Mongolia and China-Vietnam railway cooperation agreements to create new trade growth momentum and strengthen connections between domestic and international railroads, officials said on Tuesday.
Su Quanli, deputy administrator of the National Railway Administration, said the government would build an efficient communication platform with related parties to reach these deals and help negotiate the prices for international block train services in foreign markets for Chinese companies, as well as improve the efficiency of customs clearance and enhance transport security.
Container shipments transported by cargo rail services jumped 37 percent year-on-year in China last year and such a transport mode has become a new growth point for railway logistics businesses, in particular freight train services running between China and Europe with characteristics such as a greater range, longer distance and increased goods volume, data from the administration show.
A total of 48 Chinese cities including Chengdu, Zhengzhou and Guangzhou have begun to operate freight trains services to Europe connecting 42 cities such as Madrid, Duisburg and Moscow, Su said at the 6th China Intermodal Cooperation and Development Conference held in Beijing.
China-Europe freight train services have exceeded 10,000 runs between 2012 and 2017. A total of 3,673 cargo train services were conducted by operators on both sides in 2017, up 116 percent year-on-year.
As the railway construction of the China-Mongolia-Russia Economic Corridor and various land channels to many member countries of the Association of Southeast Asian Nations have gradually formed, Su said they will not only further stimulate trade and investment activities among themselves, but also boost the development of multimodal transportation with more economies related to the Belt and Road Initiative.
"Since China and many countries are confronting US trade policies to challenge the multilateral trading system and the changing structure of the global value chain, China and its partner countries must respond quickly to ensure their interests and continue to conduct innovation to make international freight train services more convenient and cheaper," said Yang Hongyi, vice-president of the Beijing-based China Communications and Transportation Association.