First container of Irish beef docks in China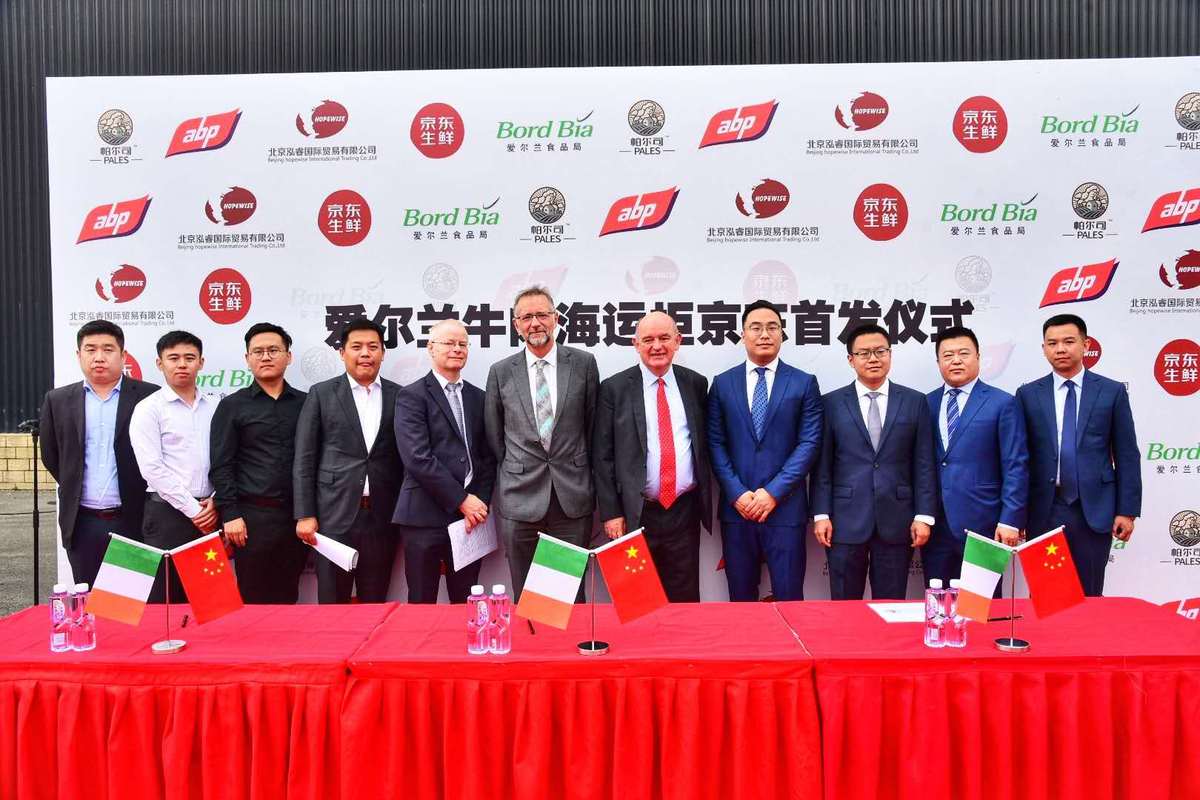 Earlier this year, Ireland became the first major European beef exporting country to be approved by China, and already has six plants approved for beef exports to the mainland. On Sept 11, the first container of Irish beef to arrive by sea cleared customs in Beijing.
The shipment comes from ABP Food Group, Ireland's largest beef processor and the largest private beef enterprise in Europe, processing over 1 million cattle per year. The beef, which was imported by Beijing Hopewise, will be sold on JD.com under the Pales brand.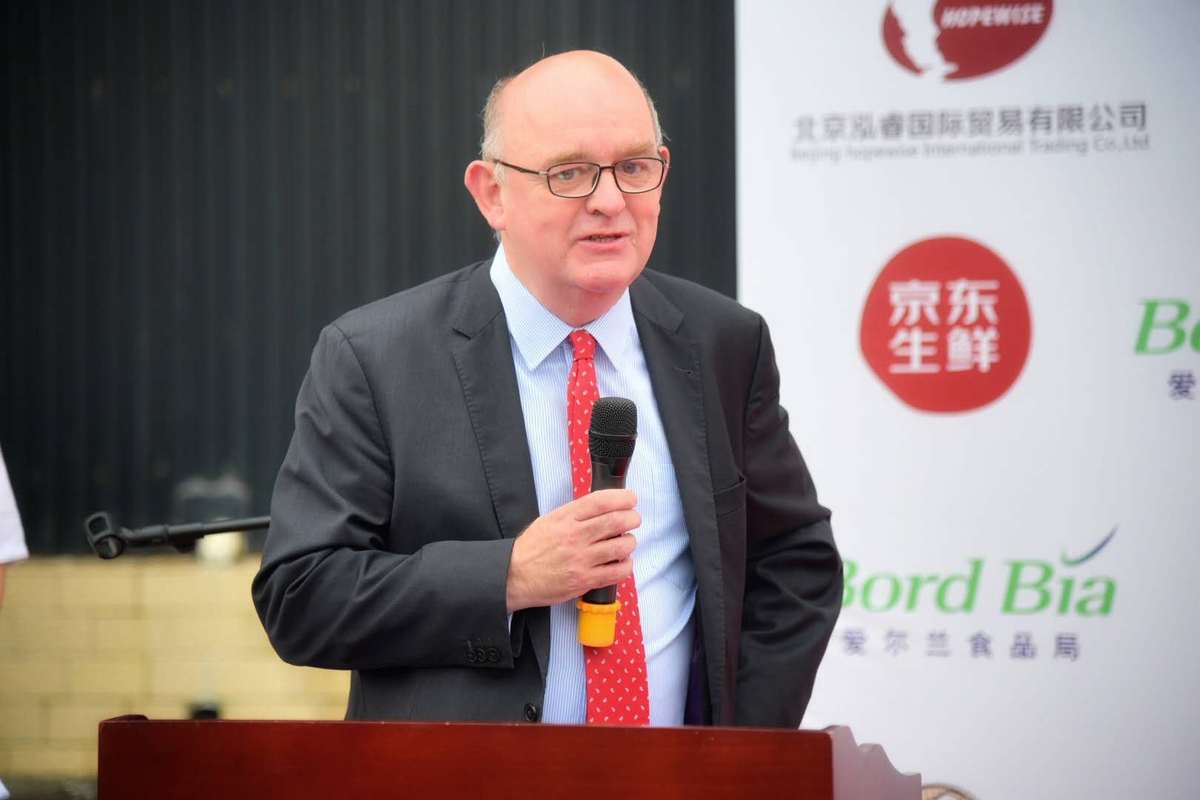 "I'm delighted to recognize the partnership between Ireland's largest beef exporter, ABP, and Beijing Hopewise", said Ireland's Ambassador to China Eoin O'Leary. "Building strategic partnerships that benefit both countries is a very important part of our work. Together, ABP and Hopewise will be bringing premium Irish beef to consumers all over China, who I welcome to discover more about Ireland, Europe's food island!"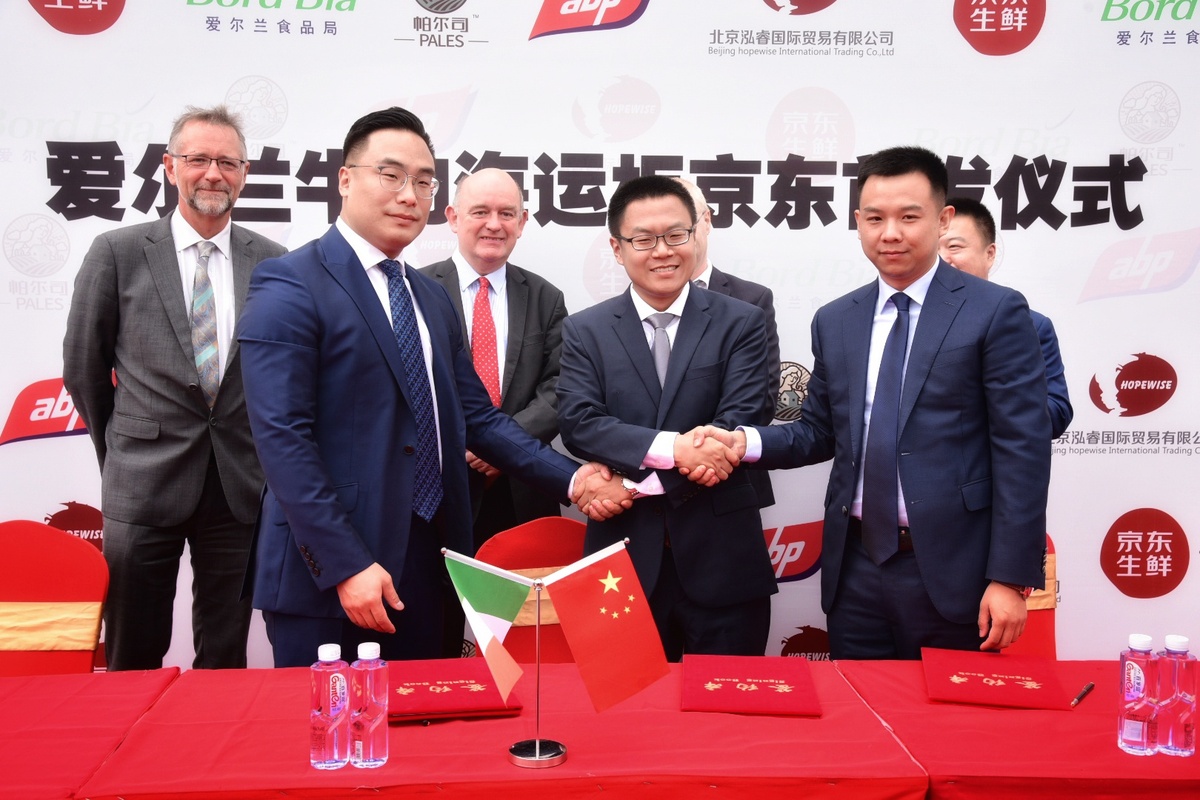 Franck Fang, general manager of ABP China, said, "We pride ourselves on producing tailor-made products for each market and building long-term relationships with our partners. In China, we are dedicated to bringing extremely safe, delicious beef to Chinese consumers, combining ABPs patented "Ultra Tender" process with our DNA traceability system that allows us to trace any piece of beef that we produce back to the cattle it came from."