Drama queen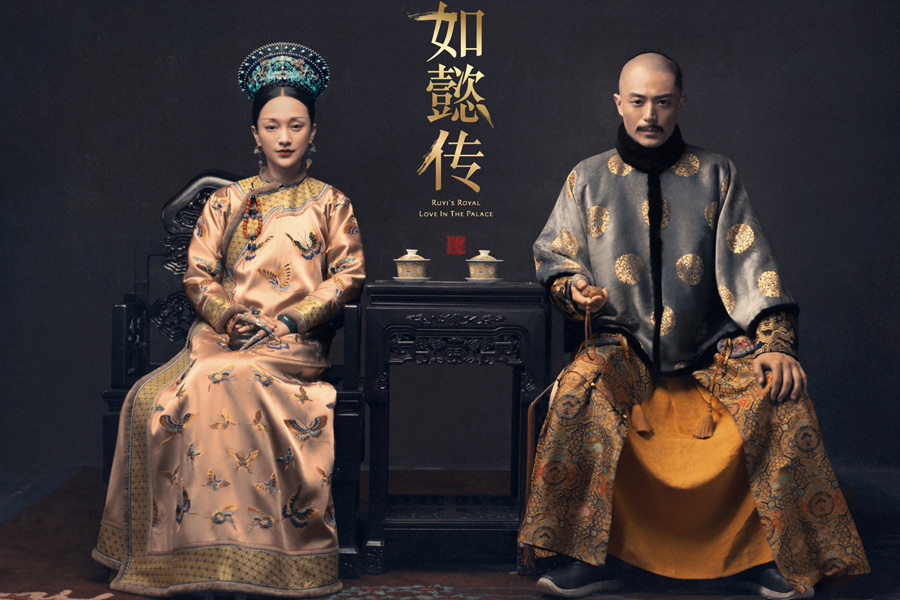 A highly detailed palace drama about the struggles of a Qing Dynasty empress is courting critical acclaim, Xu Fan reports.
As the last imperial dynasty in China, the Qing Dynasty (1644-1911) court left numerous scrolls and books detailing the lives of our former rulers, which have inspired a number of movies and television dramas.
As the latest production to depict the palace life of Emperor Qianlong, the longest-reigning monarch in the country's feudal history, the popular series Ruyi Zhuan, or as it's known in English, Ruyi's Royal Love in the Palace, had accumulated nearly 4 billion clicks as of Wednesday thanks to its exquisite props, lavish sets and stellar cast.
Set in the 18th century, the tale debuted on the Tencent Video streaming site on Aug 20 and has broadcast nearly half of its 87 episodes.
Although the drama received mixed reviews in its first few days, it has won over audiences, which can be seen as its score has steadily risen from 6.5 to 7.3 points on Douban, a popular Chinese TV and movie review site.
Aside from the domestic splash, the drama headlined by Chinese actress Zhou Xun and Taiwan actor Wallace Huo has also aired simultaneously in 18 countries and regions, including the United States, Canada, Australia, New Zealand, Malaysia and Brunei.