Newspaper defies criticism, reprints Serena caricature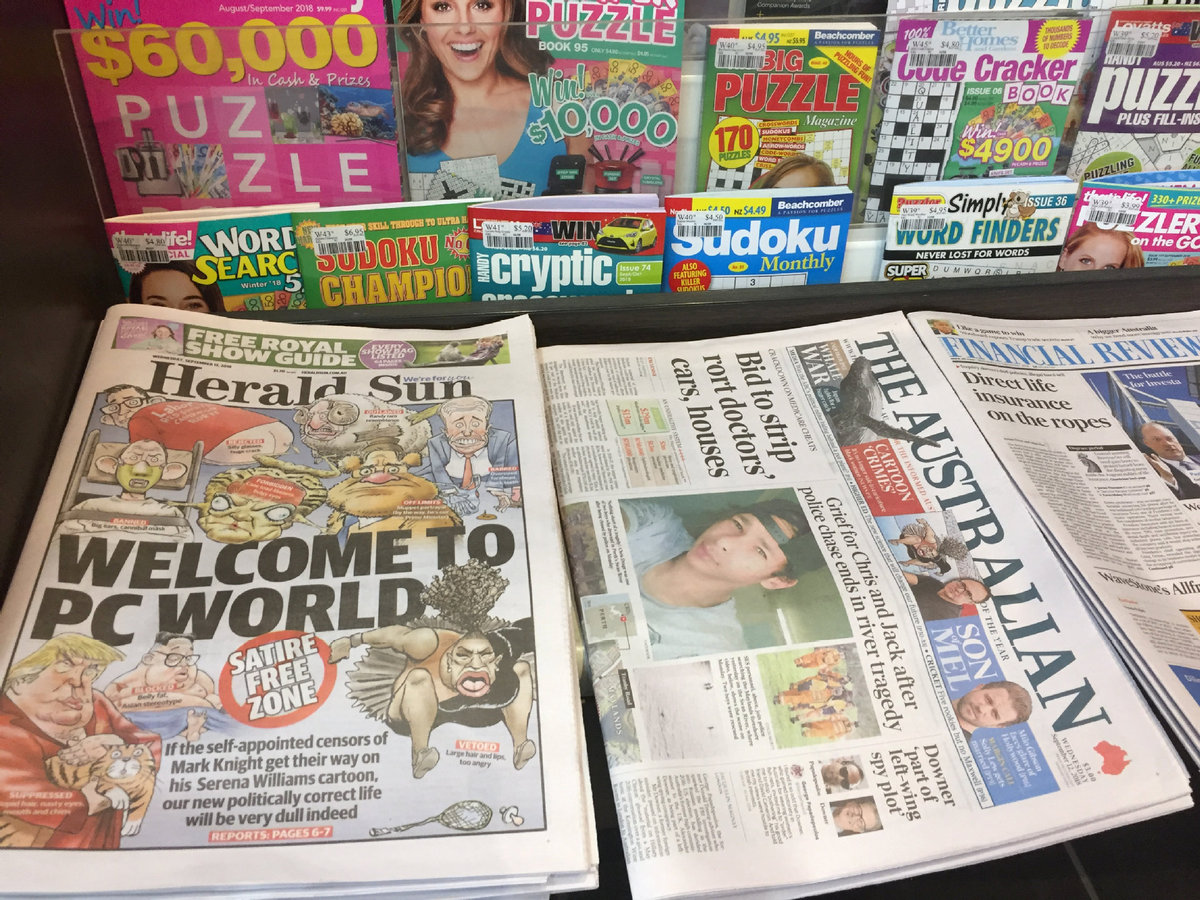 SYDNEY-An Australian newspaper defied international criticism and allegations of racism on Wednesday when it reprinted a controversial cartoon on its front page depicting American star Serena Williams throwing a temper tantrum at the US Open.
The Herald Sun, owned by News Corp, first published the caricature of Williams on Monday. It depicts a muscular woman with exaggerated lips and curly hair rising from the top of her head, stomping on her tennis racket.
The image triggered widespread allegations of racism against illustrator Mark Knight.
The Herald Sun and Knight denied the cartoon is racist.
Despite the outrage, the paper reprinted the cartoon, attempting to portray the controversy as an effort to curtail free speech.
"If the self-appointed censors of Mark Knight get their way on his Serena Williams cartoon, our new politically correct life will be very dull indeed," the paper wrote in an editorial.
Knight said the outcry against his cartoon is a sign the "world has just gone crazy".
"I drew this cartoon on Sunday night after seeing the US Open final, and seeing the world's best tennis player have a tantrum and thought that was interesting," he said in quotes published on the paper's website.
"The cartoon about Serena is about her poor behavior on the day, not about race."
Herald Sun editor Damon Johnston extended the defense on Twitter as he denied any racism or sexism.
"It rightly mocks poor behavior by a tennis legend," Johnson tweeted.
However, the cartoon still drew widespread criticism, most notably online.
Knight said he had received death threats against his family since the cartoon was published, forcing him to suspend his Twitter account.
The cartoon fueled a global debate over Williams' controversial loss to Japan's Naomi Osaka in the women's singles final in New York.
Williams, who was vying to equal Australian Margaret Court's record of 24 Grand Slam singles titles, lost in straight sets after a heated clash with chair umpire Carlos Ramos over code violations that resulted in her being penalized a game.
The judging incident has split the tennis community.
Novak Djokovic, the US Open men's champion, criticized Ramos, while Court backed the use of the code violation penalty.
Williams, who was fined $17,000 for the three code violations, said after the match male players were held to a lower standard for court conduct.
"I'm here fighting for women's rights and women's equality," Williams told a post-match media conference.
Reuters