Florence now a Category 2 storm, still dangerous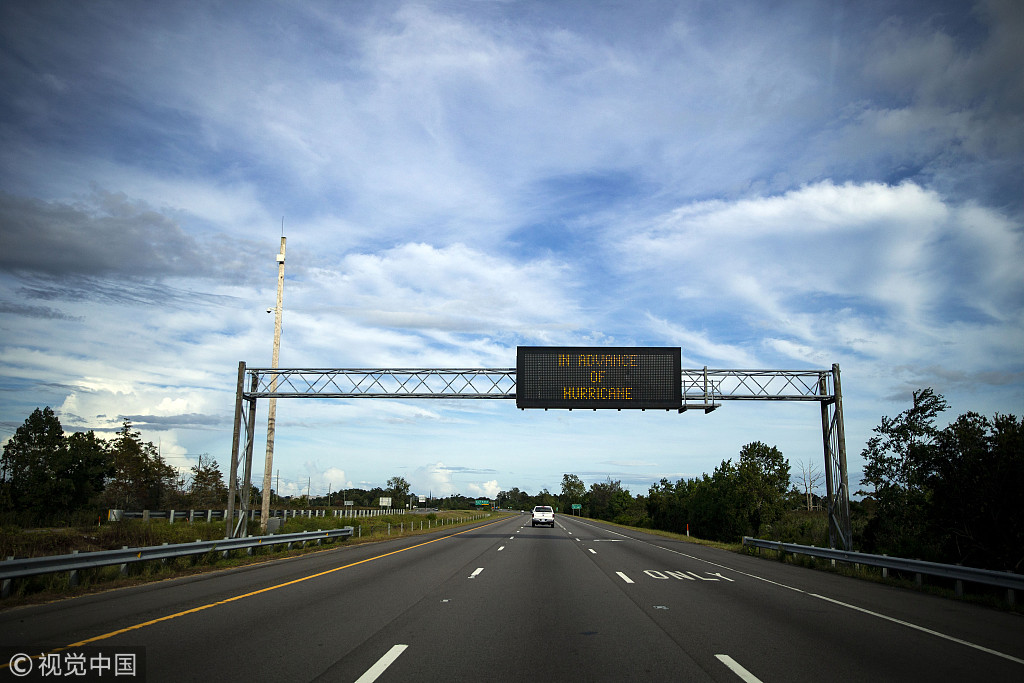 WILMINGTON, NC, - Hurricane Florence weakened into a Category 2 hurricane as it moved towards east coast of the United States, the US National Hurricane Center (NHC) said on Wednesday, but a life-threatening storm surge and heavy rainfall were still expected.
Florence was located about 325 miles (520 km) east-southeast of Myrtle beach, South Carolina, with maximum sustained winds of 110 miles per hour (175 km per hour), the Miami, Florida-based weather forecaster said.
The storm is moving toward the northwest at 17 mph (28 kph), the NHC said.
The center of Florence will approach the coasts of North and South Carolina on Thursday, then move near or over the coast of southern North Carolina and eastern South Carolina on Thursday night and Friday, the NHC added.
The storm's maximum sustained winds were clocked on Wednesday at 115 miles per hour (185 km per hour), down from a peak of 140 mph a day earlier before Florence was downgraded from a Category 4 on the five-step Saffir-Simpson scale of wind strength.
But the NHC warned that Florence still poses a deadly threat to a wide stretch of the US Eastern Seaboard, from southern Georgia into southern Virginia, capable of unleashing rain-fueled catastrophic flooding of rivers and low-lying areas.
Although its peak winds diminished, forecasters said the storm's total energy grew as its inner core and outlying bands of wind expanded.
"The time to prepare is almost over," North Carolina Governor Roy Cooper told a morning news conference. "Disaster is at the doorstep and it's coming in."