Chilean president celebrates expansion of Google data center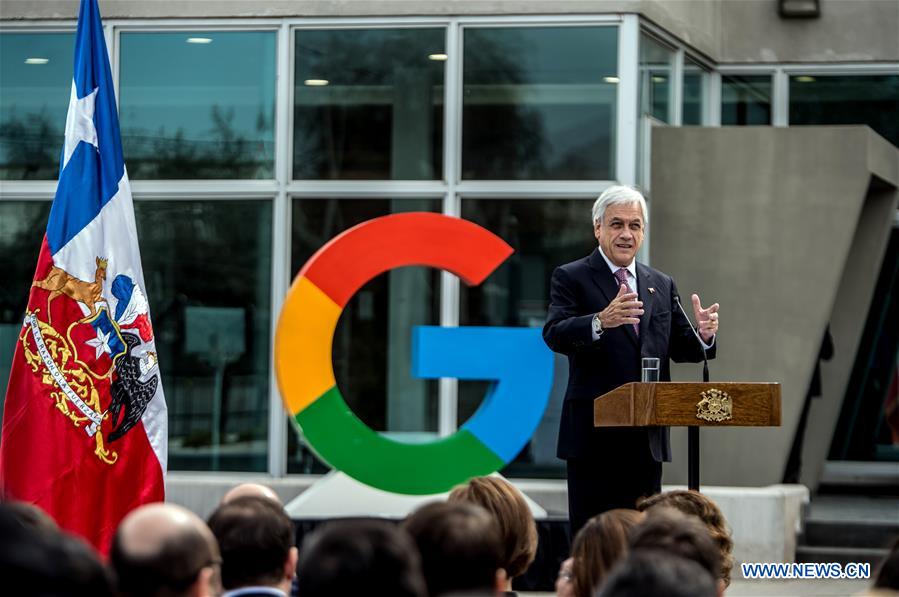 SANTIAGO - Chilean President Sebastian Pinera on Wednesday celebrated the expansion of Google's Chilean data center, the only one of its kind in Latin America.
"We want Chile to be the leading figure, a pioneer and, I hope, a capital for the processing, storage and transmission of data," said the president, during a visit to Google's data center.
"We have many reasons to want to be a pioneer and we have the foundations to become one. The fourth industrial revolution is knocking at our door," he added.
According to the Chilean government, the expansion is intended to improve the performance of computational services and the internet after an increase in demand on the country's "public cloud."
The investment of $140 million will finance works to triple the center's size to 11.2 hectares, which when finished, will employ 200 people.
Google's commitment will also help the government's push to develop infrastructure, tools and services necessary to enter the digital economy.