Perfect shot: Man in Hangzhou has 200 Polaroid cameras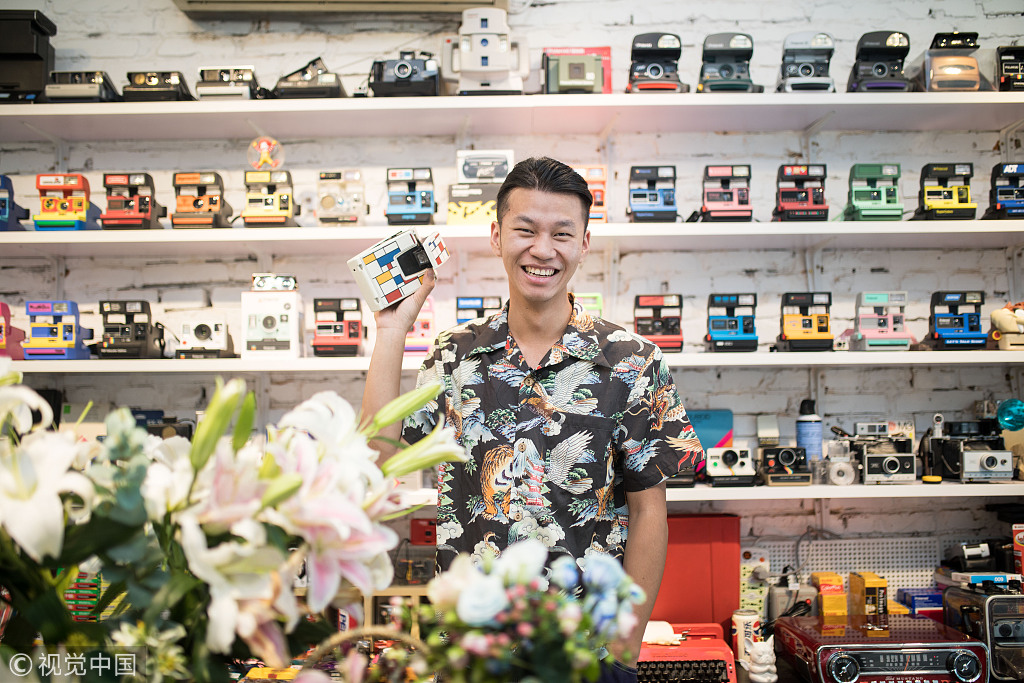 Yu Ji, a post-90s man from Hangzhou, opened the first Polaroid cameras shop in the eastern China city.
Yu had his first Polaroid camera in 2011. Over the past seven years, he has invested 300,000 yuan ($43,822) and bought more than 200 cameras in Japan and the United States, becoming a Polaroid enthusiast. The oldest camera in his shop has a history of more than 60 years.
Though Polaroid cameras bring unique experiences for consumers, in the era of internet, social media and smartphones have made digital pictures the mainstream. People usually use smartphones or digital SLR cameras to take pictures. Even Polaroid has only few brick-and-mortar stores in China.
Are the days of shaking those Polaroid pictures over? Yu said the Polaroid market is a niche market, but it doesn't mean instant cameras are dead, and his target customers are those true lovers.