Dozens of gas blasts rock Boston suburbs, killing at least 1, injuring 12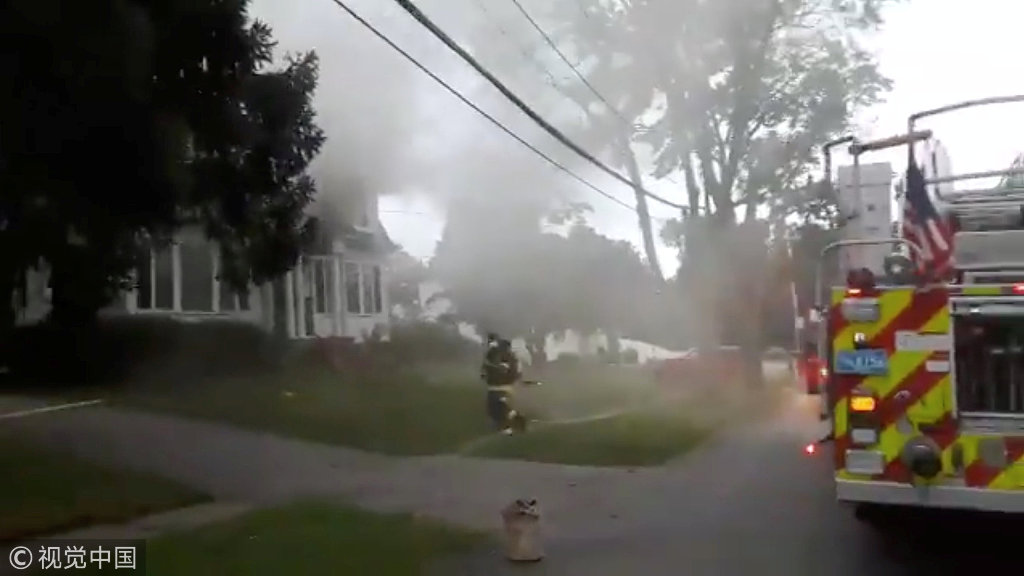 'OVERWHELMING EVENT'
Lawrence General Hospital said on its Facebook page it treated 13 people for injuries ranging from smoke inhalation to blast trauma. One of those patients, who was in critical condition, was transported to Massachusetts General Hospital in Boston. Officials told Reuters that patient later died.
At least three people, including one firefighter, were hurt in Andover, the town said in a statement, but it was unclear whether any of those individuals were among the patients treated in Lawrence, some of whom were later released.
"This has been an overwhelming event," Mansfield told reporters, saying that fire companies responding to blazes were putting one house fire out only to discover another house on fire as they finished their work. "This event is not over tonight. This event will probably go on."
Massachusetts State Police said a total of 70 fires, explosions or investigations of gas odor had been reported. Some 50 fire departments responded to the emergency, said John McArdle, fire chief of Plaistow, New Hampshire, which sent a tower ladder and engine crew to the scene.
North Andover resident Laurie Williams, 55, said she drove home from work to find police and fire vehicles blocking streets near her home and learned that three buildings nearby were on fire.
"It was very scary," Williams told Reuters by telephone, saying she could see smoke on the skyline. "My first thought was this is a gas explosion."
State police urged residents served by Columbia Gas to evacuate their homes. Lawrence Mayor Dan Rivera said residents in the southern part of the city had been asked to leave their homes whether or not they were Columbia Gas customers, due to planned power cuts.
Gas utilities have come under heightened scrutiny in recent years for an aging network of pipelines that critics say are not being properly inspected and maintained, posing a growing risk to public safety.
Friday's conflagrations came six years after Columbia Gas accepted blame for a gas explosion in Springfield, Massachusetts, that injured 17 people and caused an estimated $1.3 million in property damage
That occurred when a Columbia Gas technician called to investigate a gas odor at a nightclub accidentally punctured a line, the state Department of Public Utilities said in a report.
Reuters