That's A-OK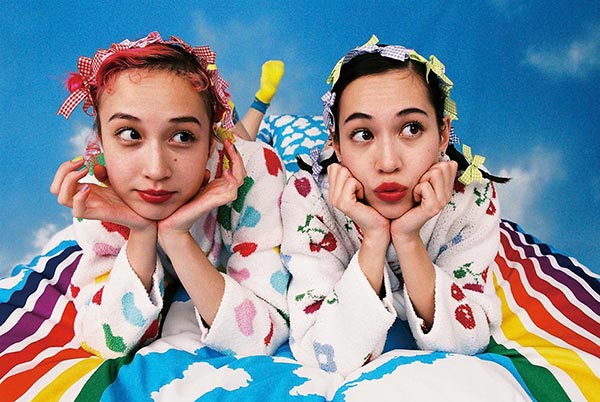 It-girl Kiko Mizuhara and her sister Yuka spread some happiness with an I.T Blue Block pop-up collaboration.
There are icons – and then there's mega-wattage Kiko Mizuhara. The Japanese-American cultural polymath, based in Tokyo, is the 21st-century It-girl of the fast-paced global fashion aesthetic and digital ecosystem, mashing-up her singular stylish spin from haute couture to street fashion with effortless chic. That adaptability sees her walk the runway for heavyweights such as Dior, while she's also brand ambassador for Dior Beauty and Coach, and represents a range of brands the likes of Adidas, Marc Jacobs and Diesel.
Little wonder, then, that Mizuhara has launched her own label last year, OK, through which she has collaborated in a pop-up store at I.T Blue Block in Causeway Bay's Hysan Place. "I first had this idea to launch about one year ago and I founded this company with the name Office Kiko, or OK," she says from inside the buzzy, happy and fun-festooned pop-up, sitting beside her similarly muse-y sister, Yuka, who DJed at the store's launch party later that evening. "OK felt like a good name for the brand because everybody gets it and there's an instant likeability about that. It's simple and easy to remember."