Chinese designers seek global branding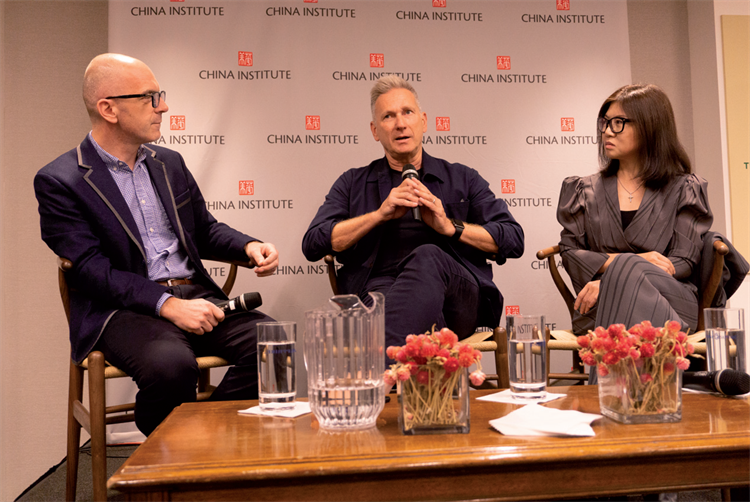 Aspiring Chinese designers attend Fashion Week in New York with high hopes for a brand, Hong Xiao reports.
For the past week, designers, models, photographers, bloggers and fashion enthusiasts from across the world shuttled among different venues in the Big Apple for New York Fashion Week (NYFW) Spring/Summer 2019.
The semiannual event running from Sept 6 to 12, which just lowered its curtain, showcased upcoming as well as established designers from the world of fashion.
Scanning the weeklong event's schedule, many were surprised to see 33 Chinese designers and brands on the list this time, a full quarter of the total. Last year there were only 16.
The names included well-established brands such as Bosideng, JNBY and Semir, as well as designer name brands like Jason Wu, Taoray Wang and Vivienne Hu.
Design guru Simon Collins said more and more Chinese brands and designers are participating in the premier fashion event in the world, "but I have to say, I don't think they are all showing to their best advantage".
Following a career as a fashion designer and creative director for some of the world's leading brands, including Nike, Polo and Zegna, Collins worked as dean of the school of fashion at Parsons for seven years.
Collins said in an interview with China Daily on Wednesday that what seems to happen is that Chinese brands and designers "do multiple shows and sometimes they work with people who aren't perhaps experts at creating a show. The audiences are pretty much Chinese and their friends.
"So I don't think they are really getting the return that they should," he added.
Collins thinks Chinese designers should stop worrying about proving to people that they are Chinese.
"The rest of the world doesn't want to look Chinese any more than many Chinese people wear traditional Chinese clothing," he said. "This desire to use Chinese motifs to demonstrate the designer is Chinese, I think it's misplaced."
Collins said Western designers don't feel the urge to use their countries' flags. "Think internationally," he said.
Taoray Wang is a great example of a Chinese brand that thinks internationally, he said. "You look at her collection, there are no hints that you would know she is Chinese, they don't shout China!"
"Of course China is wonderful, they just don't have to push it down people's throats," he added.

Taoray Wang, the namesake brand founded by Wang Tao, was launched at NYFW in September 2014 and since then it has been prominently featured in five collections at the event.
Wang agreed with Collins' advice about thinking internationally.
"For a brand targeting the global market, customers should not be defined by race or nationality," she said.
"My customers have an international background, they embrace diversity and are open-minded to try different things," Wang said. "They are well-educated and well-traveled. They are multicultural. I always put their pursuit as the priority of my designs."
Her newest collection breaks through the traditional colors of suits — black, white and gray — by adding more lively colors like baby blue and pink.
"Because some of my customers, when they talked with me, including Tiffany Trump, asked if I could put more beautiful colors in my designs," Wang said.
"That inspired me to think that the new generation of women leaders, have a very serious side in work, but on the other hand, they are also very feminine," she said.
Talking and listening are key. "When communication is smooth, the globe is flat," she said.
This year, Taoray Wang will start selling from its store in Manhattan's SoHo, along with other stores in exclusive malls in Shanghai and Beijing, as part of what she calls a global customer-centric offering.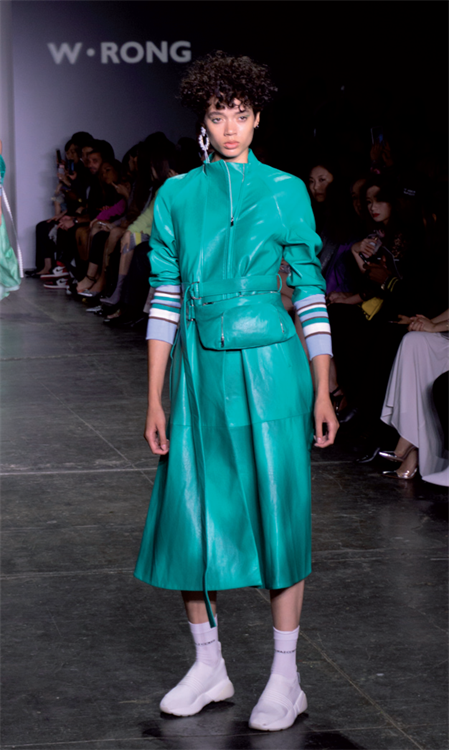 "Walking down the streets in Beijing, Shanghai or Hangzhou, you can see so many people wearing Western luxury brands, Valentino, Balenciaga, YSL, I'm dazzled by the speed," said Harlan Bratcher, head of global fashion business development at JD, one of China's largest retailers, where he is responsible for introducing Western brands to China through the JD platform.
"I believe more than 60 percent of luxury spenders in China are from 18 to 30 years old," he said, speaking at a panel discussion about the business of Chinese fashion hosted by the China Institute on Tuesday night, joined by Collins and Wang.
"There are about 500 million millennials in China and half of them have at minimum a bachelor's degree. This is why I'm so excited about working in China — because these millennials are really becoming middle class. So the power of China, you have no idea how it's going to rock the world," added Bratcher, a retail veteran and entrepreneur who was previously CEO of Reed Krakoff and CEO of A|X Armani Exchange for 14 years.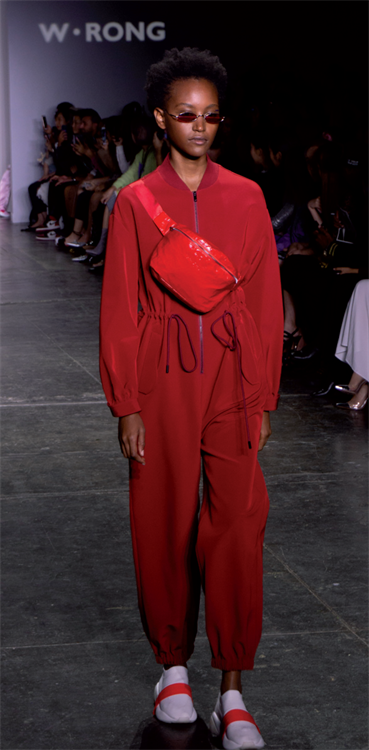 He questioned why China doesn't have more brands that are internationally well-known "other than Tsingtao beer", he joked.
"I think brands take time," Wang said. "For China, the economy only started to take off 10 to 15 years ago. I do believe, after years, we can change our focus from buying other brands to innovating and delivering our own brands.
"It's not only about design; it takes time for people to get to know you, to understand you, to accept you, to trust you," she added.
Bartcher agreed, but added, "it's not going to take that long".
Contact the writer at xiaohong@chinadailyusa.com