Officials: Taiwan spy network active
Share - WeChat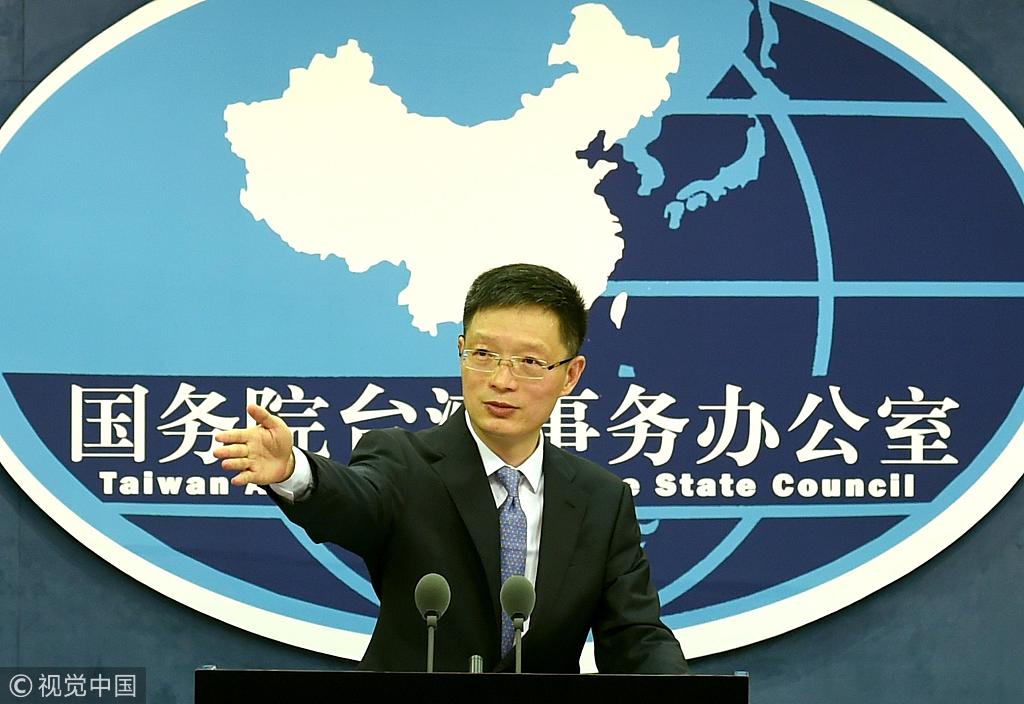 Mainland students on the island targeted for information, they say
Taiwan's intelligence agencies have been persuading students from the Chinese mainland studying at universities in Taiwan to provide confidential information to Taiwan's spy network by offering money, relationships and sex, security authorities said.
The intelligence agencies have been targeting the mainland and recklessly stepping up information collection and infiltration activities for some time, An Fengshan, spokesman for the Taiwan Affairs Office of the State Council, said on Sunday.
"Taiwan authorities should immediately stop all espionage targeting the Chinese mainland to prevent further damage to the increasingly complicated cross-Straits relations," he said.
To prevent such activities, which endanger the development of both cross-Straits relations and national security, mainland security authorities recently launched an operation code-named 2018 Thunder, according to a report by China Central Television.
More than 100 Taiwan-related spy cases have been handled during the operation, including the arrest of a group of spies from Taiwan and their recruits, security authorities said.
Taiwan's intelligence agencies prefer to target postgraduate or PhD exchange students with majors in politics, economics, science or military technology because of their potential access to key information, security authorities said.
The intelligence agencies have also planted a large number of agents at universities. They approach students from the mainland and offer money for information.
In a case that was made public over the weekend, an 18-year-old exchange student from the mainland was targeted by a Taiwan spy calling herself Hsu Chia-ying at a party in 2011. She claimed to be a couple of years older than the student and an admirer of his talent.
The pair began to date and the relationship soon turned sexual. Hsu showed great interest in the mainland student's major, which allowed contact with classified information related to national defense.
Hsu asked the student to report on what he had learned on a daily basis after he returned to the university on the mainland. She also wanted to know details about the laboratories at the university.
As a postgraduate student, the student had the opportunity to take part in projects in key State laboratories. When Hsu demanded more information, the student became suspicious. He wanted to end the relationship but Hsu objected, sending emails to his family and friends telling them that he had seduced her in Taiwan. Under pressure, the student continued to provide information to Hsu.
Hsu's activities were discovered by security authorities in 2014. Her real name is Hsu Li-ting and she is actually 16 years older than the student. She is an agent of the Taiwan Military Intelligence Bureau, the authorities said.
The authorities said that, over three years, the student provided Hsu with about 100 pieces of information on science and technology related to national defense and was paid about 45,000 yuan ($6,590).
At the beginning, the Taiwan agents only ask students for nonconfidential information, such as academic documents, an officer of the Beijing State Security Bureau told CCTV, adding that they then offer money and later use the transactions to blackmail the students.
They also encourage the students to become civil servants in suggested posts. Once a student reaches a key position, the agents use blackmail to get more classified information.
Intelligence agents in Taiwan have also been using local foundations that fund students from the Chinese mainland to participate in academic exchange programs as recruitment tools.
Efforts by Taiwan's intelligence agencies to target young people is an exploitation of the expansion of cross-Straits exchanges, security authorities said, calling the practice extremely vile.