Nuke firms enter education to tackle talent shortage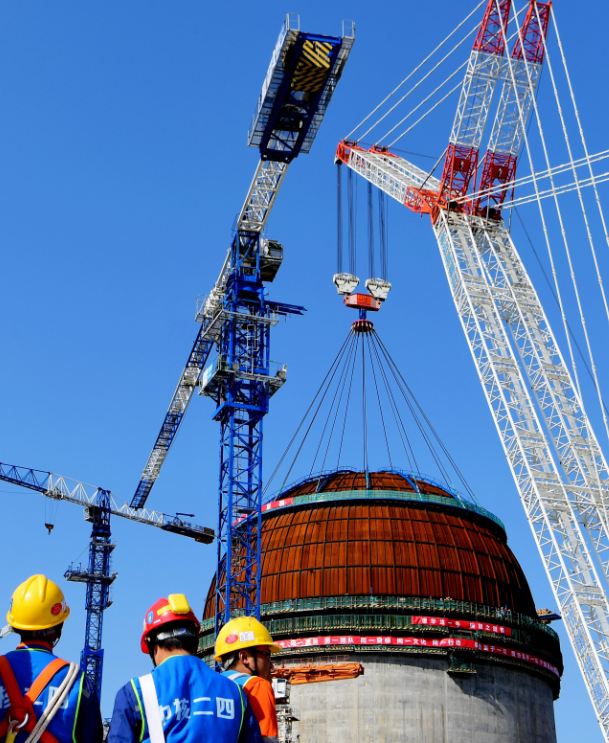 China's first university dedicated to the nuclear power industry will come up in Tianjin and advance technology research, officials said.
The upcoming institution will help tackle shortage of skills and supply talent to meet industry demand, analysts said.
China National Nuclear Corp or CNNC has penned an agreement with the Tianjin municipal government in June to jointly build China's first nuclear power-focused university.
The China University of Nuclear Industry will become a national model for innovation in energy production, education and scientific research. It will focus on skills training with master's and doctoral programs, CNNC officials said.
It would also function as a base for technology research and development. Its focus will be on setting up a vocational education system, accelerating research and upgrading school equipment.
Industry insiders said there has been a severe shortage of talent in nuclear power plant design, engineering construction, operations and security control. A large pool of professionally trained talent is necessary to help lay the foundation of the technology-intensive industry, they said.
According to Wan Gang, director of the China Institute of Atomic Energy, the country foresees emergence of an integrated nuclear power-dependent industrial system.
Although many Chinese universities such as Tsinghua University, Peking University and Xi'an Jiaotong University offer nuclear technology-related programs, the existing courses cannot satisfy the demand for talent, he said.
Only some 20 percent of the 2,300 graduates hired by CNNC in 2016 majored in nuclear-related courses as very few nuclear-related fields like nuclear fusion, uranium enrichment and post-processing differ widely from each other, said Wan.
According to a report released by CNNC earlier, colleges and universities can satisfy only less than half of the company's demand for talent during the 13th Five-Year Plan period (2016-20), which is definitely not in line with the country's fast-tracked plans to raise its total installed nuclear capacity to 58 gigawatts by 2020.
To address the shortage of talent at the country's fast-growing atomic energy facilities at home and abroad, China General Nuclear Power Corp has also offered internships to students from the City University of Hong Kong. The latter is the only institution in Hong Kong that offers a nuclear power-related program. Two students now work in the company's branch in Britain and two more are placed at CGN's research institute in Shenzhen, Guangdong province.
Pan Chin, chair of the nuclear engineering department of the China University of Nuclear Industry, said the internships would allow the students to get more hands-on experience while significantly widening their horizons.
"I believe the university can make contributions to the country's nuclear industry, and especially to CGN, in terms of research and development of advanced nuclear technology, engineering staff training and in exporting technology," Pan said.