Uruguay's vice-president: Belt and Road can benefit world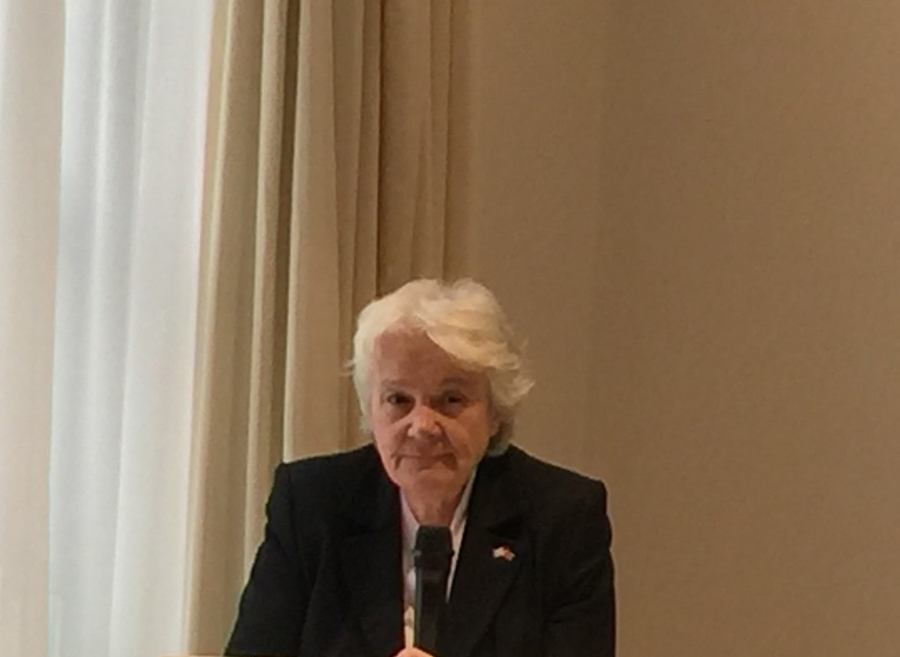 Uruguay was the first Latin-American country to be involved in the Belt and Road Initiative and the initiative can promote global peace and benefit the world, Uruguay's Vice-President Lucia Topolansky said on Friday.
Topolansky, also president of the General Assembly and president of the Senate, made the remarks when meeting the press at the Uruguay embassy in Beijing.
She said Uruguay hopes to upgrade the bilateral strategic partnership established in October 2016 to a comprehensive strategic partnership with China and enhance bilateral cooperation to a new height.
Uruguay and China will continue to promote cooperation under the Belt and Road Initiative, Topolansky said. Uruguayan Agriculture Minister Tabare Aguerre will visit China later this year with an agricultural delegation to deliberate over how can Uruguay's agricultural products meet the requirement of Chinese market. Industry Minister Carolina Cosse will also visit China to negotiate on the cooperation of service trade.
China-Southern Common Market (Mercosur) mechanism will start in October this year in Uruguay, the rotating presidency of Mercosur.
Topolansky started her visit in China on Sept 10 and met with China's top political advisor Wang Yang, a member of the Standing Committee of the Political Bureau of the Communist Party of China Central Committee, and chairman of the National Committee of the Chinese People's Political Consultative Conference. They called on China and Uruguay to advance bilateral cooperation to a new level.
Topolansky visited Southwest China's Sichuan province from Sept 11 to Sept 13, and she said Sichuan is a well-developed city and Uruguay can cooperate with Sichuan in many ways, such as building a soccer training base in Sichuan.
Topolansky said China has been the largest trade partner of Uruguay for many years, and Uruguay is willing to deepen the bilateral ties, especially people-to-people exchanges with China.
"The most important asset of a country is the people," the vice-president said. She plans to visit Beijing Foreign Studies University and Beijing Jiaotong University to promote communication between Chinese and Uruguayan students.
Lucia Topolansky is Uruguay's first female vice president, also wife of ex-president Jose Mujica. Mujica and Topolansky were involved in Uruguay's armed insurgency, known as the Tupamaro movement, in the 1960s and 1970s. She escaped prison, spent 13 years in jail, and survived torture.