US stocks trade mixed amid rallying financial shares, data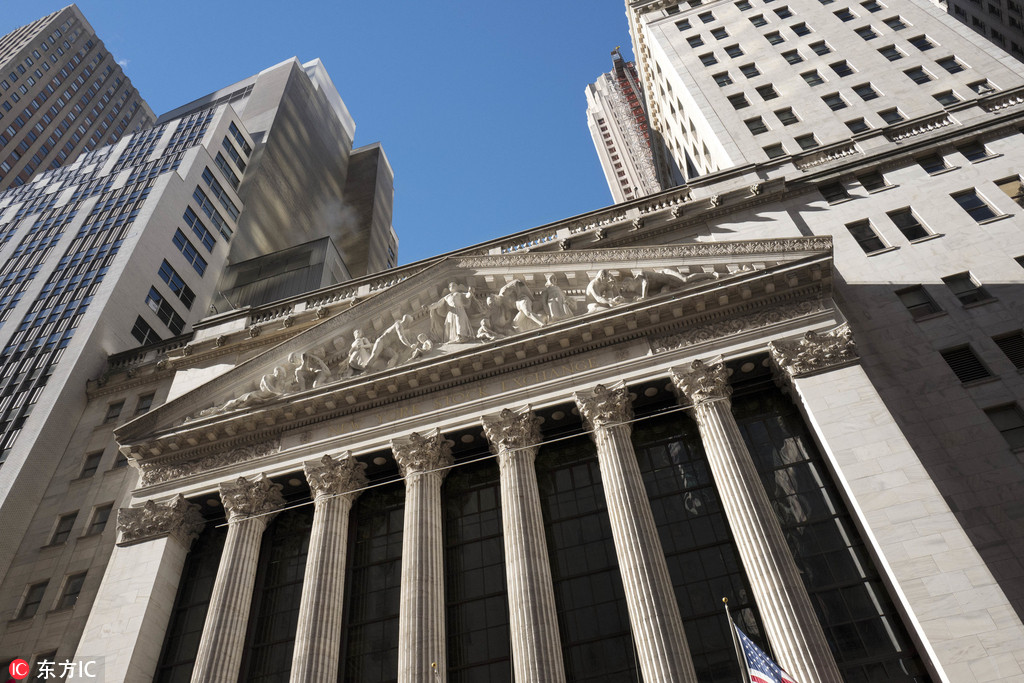 NEW YORK -- US stocks traded mixed on Wednesday as investors digested a slew of economic data amid rallying bank shares.
At midday, the Dow Jones Industrial Average surged 203.56 points, or 0.78 percent, to 26,450.52. The S&P 500 was up 6.84 points, or 0.24 percent, to 2,911.15. The Nasdaq Composite Index slid 7.40 points, or 0.09 percent, to 7,948.70.
Bank shares got a boost as the 10-year Treasury note yield hit 3.09 percent in morning session, its highest level since May.
The financials sector traded 1.64 percent higher. Shares of Goldman Sachs Group and JPMorgan Chase rose more than 2.5 percent around midday.
Tech sector declined about 0.3 percent, weighing on the market.
On economic data, U.S. building permits in August were at a seasonally adjusted annual rate of 1,229,000, 5.7 percent below the revised July rate of 1,303,000, the Department of Commerce reported on Wednesday. Privately-owned housing starts in August registered 1,282,000, beating market forecasts.