3M to invest in safety, healthcare sector
Share - WeChat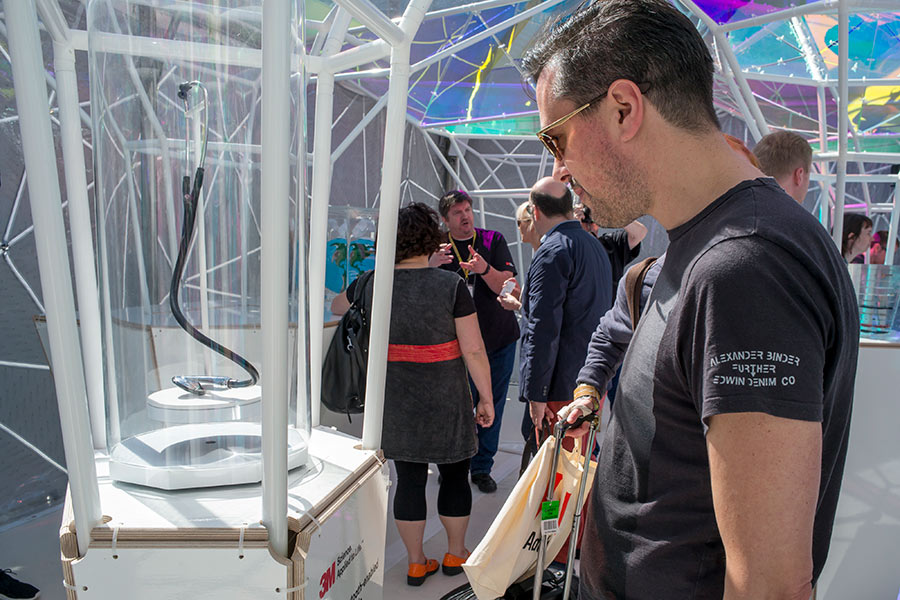 Move aims to support demand from consumers for higher-quality products
3M has vowed to expand investment in the safety and healthcare sector in China, as wealthy Chinese consumers express stronger demand for healthier lives and a better environment.
"3M will continue to invest where we see opportunity, and investments in China in the areas of safety and healthcare will help us move toward our vision of having 3M innovation improve every life," said Stephen Shafer, president of 3M China.
"We will continue to invest in ways that help China meet the increasing demands of consumers."
Shafer added that the Minnesota-based company would also invest in automobile electrification and data center development in China in the future, which the company believes are "developing in faster and bigger ways".
"Our technologies are relevant to solving many of the biggest challenges in these spaces and we will invest accordingly," said Shafer, adding that products that can improve air quality and people's lives will become a good market in China in the short run and it is important for 3M to serve that market.
Registered and established in Shanghai in 1984, 3M China was the first wholly foreign-invested enterprise in Shanghai.
The company has so far invested in local manufacturing, technology and technical centers and cultivating local leaders, it said.
According to Shafer, as Chinese consumers are now enjoying a higher quality of life and higher-quality products, 3M will further enhance the company's local R&D capabilities in the country, in addition to the four technical centers and two R&D centers it currently has, to meet and exceed Chinese consumers' changing needs by tailoring new products for them.
As the demands of Chinese consumers continue to increase, we must rise to this challenge by bringing better and more innovative products to market, as well as helping our customers meet those higher expectations through their own products by leveraging 3M innovation, he said.
In the second quarter this year, 3M sees its sales reaching $8.4 billion, 7.4 percent higher than the same period last year. Part of this growth is expected to come from China, its largest overseas market.
According to Shafer, China has seen fast development and unprecedented economic growth over the past 40 years.
"As a result of this growth and the evolution of the reform and opening-up policies, 3M China has become the second-largest subsidiary of the company," he said.
"This economic growth has also created an impressive domestic market filled with active consumers who are creating an exciting new market to serve many multinationals."
Shafer said the company has grown from a small factory with a single office in 1984 to the largest market for the company outside the United States.
Over the past 34 years, 3M has had a meaningful involvement in the development of the Chinese economy by leveraging its diversified technologies and multiple solutions, from infrastructure construction to manufacturing and occupational safety, keeping in step with and helping drive forward the Chinese economy, he said.