Unusual but true: World War II veteran skydives 74 years after D-Day
In stories this week, we have slackliners performing during the Highline Extreme event; seagulls swarm a captain for his tea; a World War II veteran completes his first parachute jump since D-Day; a giant marrow in UK; a cool mobile observatory with an ultra-powerful telescope.
All the interesting, odd anecdotes from around the world are in our news review.
Slackliners perform during the Highline Extreme event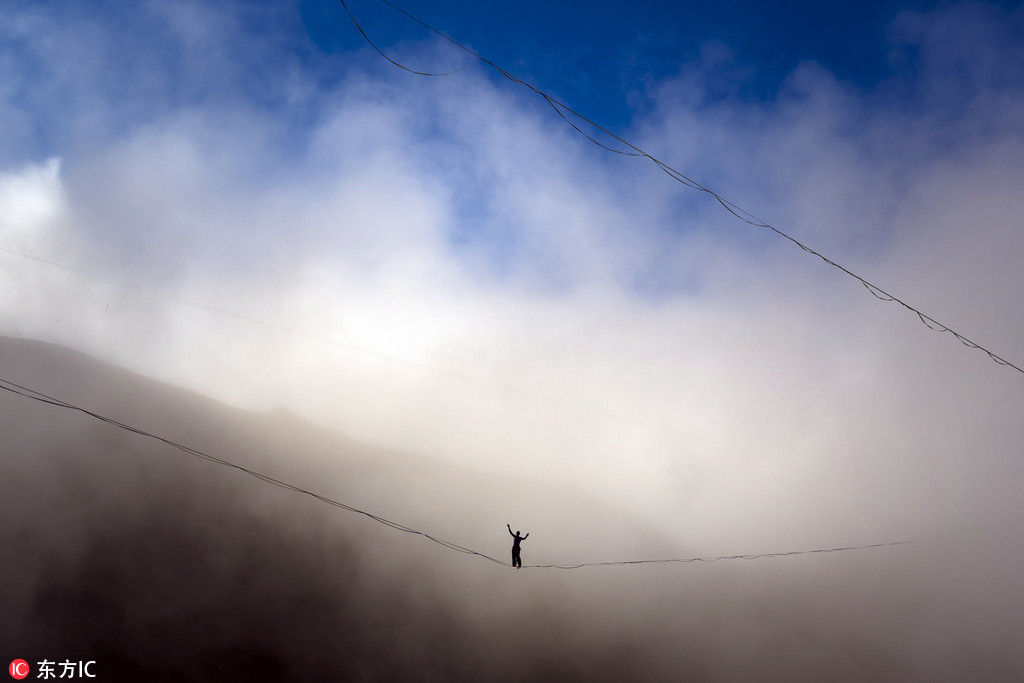 Pictures taken with a drone show slackliners perform during the Highline Extreme event on the top of the Moleson peak at 2,000 meters above the sea level in the Swiss Alps, near Gruyeres, Switzerland, Sept 15, 2018.
25 of the world's best slackliners competed from Sept 13 to 16, on six different lines ranging from 45 meters to 480 meters.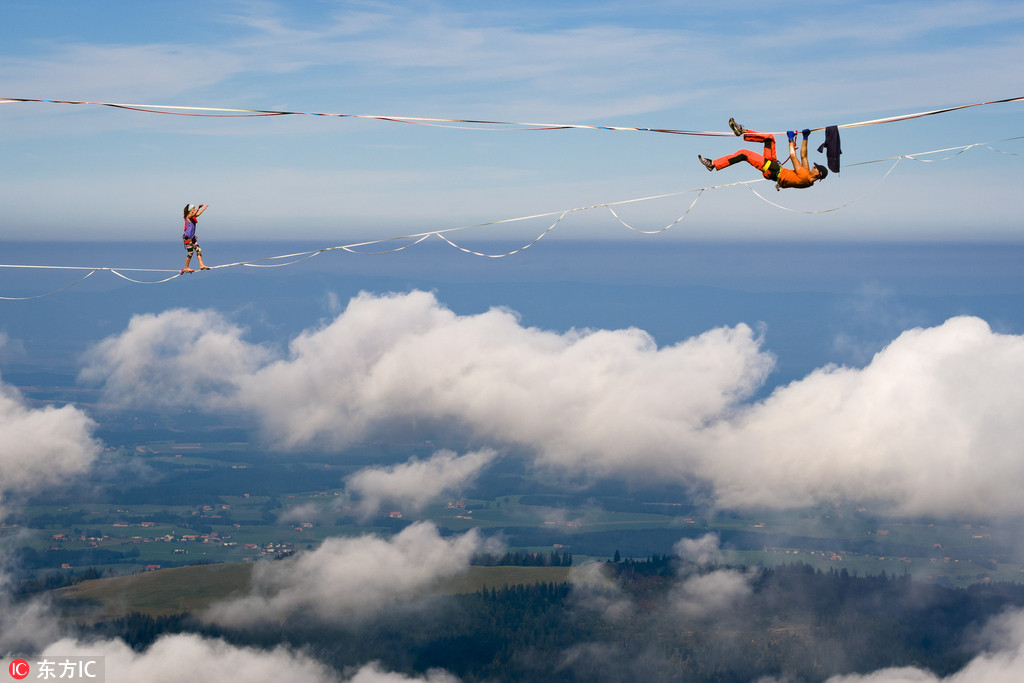 Balancing on the slackline is a training method for climbers to improve their equilibrium sense. To avoid the danger of falling down, the athlete is secured with a rope.