History shows cooperation best policy
Share - WeChat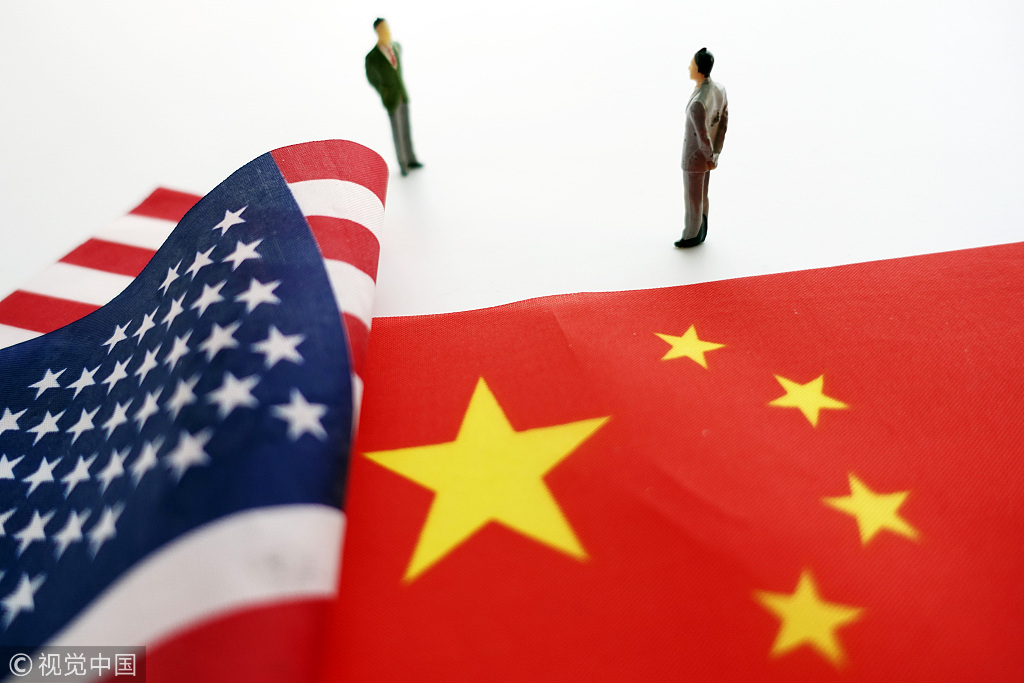 US President Donald Trump has announced additional tariffs on another $200 billion worth of Chinese products, initially set at a level of 10 percent starting Sept 24, 2018, which will then rise to 25 percent on January 1, 2019, and thus further escalate the US-China trade conflict. Till date, the total amount of Chinese goods subject to additional tariffs has reached $250 billion-accounting for 49.4 percent of China's total exports to the United States in 2017.
At this critical moment of intensifying trade tensions between China and the United States, I, as chairman of the China General Chamber of Commerce-USA, the largest non-profit organization representing more than 1,500 Chinese enterprises with established presence and investments in the US, strongly urge the US administration to be prudent and practical in its decisions on trade and cherish the hard-won gains made since the establishment of diplomatic relations between China and the US.
Trump should look to the future and make responsible decisions that benefit the people of both countries and stabilize the world economy. The CGCC strongly urges the Trump administration to de-escalate the trade conflict and return to a principled policy of cooperation and development.
Better cherish the gains of past four decades
Next year marks the 40th anniversary of the normalization of diplomatic relations between the US and China. The past almost 40 years have been, on the whole, a period of constructive progress. Back in the 1970s, former US secretary of state Henry Kissinger, and former US presidents Richard Nixon and Gerard Ford visited China. Together with then Chinese leaders Chairman Mao Zedong and Premier Zhou Enlai, the leaders of the two countries laid a solid foundation for the normalization of China-US relations, which has yielded enormous benefits to the world.
The "ping pong diplomacy" had then become a global story. In 1979, late leader Deng Xiaoping, the chief architect of China's economic reform, visited the US and met with former US president Jimmy Carter, which helped develop a blueprint for bilateral relations. Inspired by the advanced productivity of the US, Deng was determined to push forward economic reform and opening-up in China.
As a result, large numbers of Chinese students were sent to the US for higher education. This opening-up was the prelude to more intimate exchanges between the Chinese and American peoples. After China officially joined the World Trade Organization in 2001, both countries have made significant progress in exchanges and cooperation in trade and investment, science and technology, culture and education, and joint military exercises.
Today, the Sino-US relationship has become one of the most important bilateral relationships in the world. Peaceful cooperation between the two countries plays a vital role in the prosperity of the global economy. The combined GDP of China and the US represents close to 40 percent of the world economy. The bilateral trade volume has grown from less than $100 million in 1972 to $674.5 billion in 2017, with each side being the largest trading partner to the other.
However, Trump has been dissatisfied with the US' trade deficit with China since the beginning of his presidential campaign, and has adopted various anti-free market policies and taken a more confrontational approach toward China after taking office. In fact, in terms of service trade with China, the US has always had a trade surplus. In addition, most of China's exports to the US are relatively low-end products, such as the products assembled from the parts procured in the global market. These cost-effective processes and products have benefited American consumers and businesses alike, and saved substantial sums in cost expenditures.
Punitive tariffs will hurt US consumers
If the US wishes to narrow the trade gap, it should try to achieve this goal by taking advantage of China's deepening reform to further expand US exports of goods and services to China, instead of imposing unnecessary and punitive tariffs on Chinese products, which most experts and business leaders agree will only bring harm to the interests of US consumers and businesses.
As a matter of fact, before the tariff war began early this year, the US-China Business Council expected US exports of goods and services to China to double by 2026, reaching a total of $369 billion, and further expand to $520 billion by 2050. Conversely, after years of rapid growth, China is now more of a "consumption-driven" than an "investment-driven" economy. Indeed, China has become the largest consumer market in the world this year. And given its current course, it is expected to catch up with or surpass the US in terms of total retail sales.
Chinese consumers have demonstrated strong purchasing power in both domestic and overseas markets, as the country's consumer power upgrades and expands on the world stage, creating unprecedented opportunities to companies in the US and other countries around the world. Also, prior to this year, bilateral direct investment between China and the US had been booming. Certain cost advantages and production factors in the US, such as land, electricity, raw materials, and transportation and logistics, have attracted an increasing number of Chinese enterprises to invest in greenfield projects in the US, creating considerable employment opportunities for the US market. By the end of 2017, China's direct investment in the US totaled $140 billion, creating more than 200,000 direct employment opportunities and indirectly supporting over 1 million jobs.
China's largest meat processor, Shuanghui Group, has acquired Smithfield Foods, the largest US pork producer. With significant investments in Smithfield Foods to boost the production and exports of meat products-to China to meet the needs of Chinese consumers-this investment has contributed to US economic growth and job creation. Other Chinese manufacturers, including Chinese conglomerates such as Shandong Yuhuang Chemical, Wanxiang Group, Keer Group, Jushi Group, BYD, Tianjin Pipe, and Fuyao Glass, have successively extended their businesses to the US, building factories and hiring local workers to better serve the local markets.
Chinese firms welcomed by US communities
Such initiatives by Chinese companies have been warmly welcomed and embraced by the local governments, communities, employees and their families in the US, creating a win-win situation for all stakeholders, which is in stark contrast to Trump's strident rhetoric against China.
At the Boao Forum for Asia in April, President Xi Jinping said that China will further open up its economy to foreign companies. In terms of the service industry, especially with respect to the finance industry, China pledged to ease foreign investment curbs on sectors such as banking, securities, and insurance.
More specifically, China will accelerate the opening-up of its insurance industry, as well as ease the requirements of foreign financial institutions to set up operations and expand their business scope in China, encouraging greater cooperation between Chinese and foreign financial markets. The opening-up of China's financial market would certainly provide excellent opportunities for US financial companies to further participate in the Chinese market, especially because the US enjoys many competitive advantages in financial services.
It is my belief and that of many others that the decision by the US government to impose tariffs on another $200 billion of Chinese goods will do serious damage to Sino-US economic and trade relations, quite possibly irreparably harming the close and complementary trade partnership between the two countries that was formed and has been maintained by generations of leaders of both countries with great care, profound vision, and mutual trust.
US action will cause irreparable damage
A more likely outcome is not what minor or even temporary benefits the trade war initiated by the US will bring, but at what cost and what major losses to the overall economic development of both China and the US, as well as the world at large.
Throughout history, economic and social crises caused by bias and impulsiveness of key policymakers are not a rare occurrence. China has traditionally been an advocate of the golden mean and a believer in harmony in diversity. The US had been advocating free trade and a market-driven economy rather than trade protectionism for many years.
Practice over the past 40 years has proved that Chinese and American cultures can coexist, and economic and trade cooperation between China and the US is not only a natural outgrowth of the comparative advantages of the two countries, but also the optimal choice of international industrial specialization and global resource allocation.
While maintaining healthy levels of competition is necessary, cooperation and trust should be the main theme between China and the US. History has proven that only a healthy and stable Sino-US economic and trade relationship can benefit both countries and the rest of the world.
The author is chairman of China General Chamber of Commerce-USA, and president and CEO of Bank of China USA.
Most Viewed in 24 Hours
China Views