'White Snake' to slither into cinemas
Share - WeChat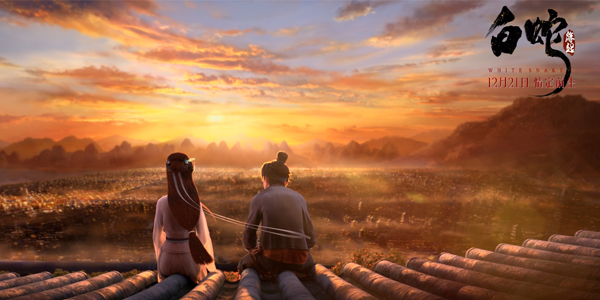 Co-directed by Huang Jiakang and Zhao Ji, the animated film White Snake-a Sino-US coproduction-is set for release on Dec 21.
White Snake is based on a popular Chinese folk tale, in which a white snake longing for a human existence turns into a woman and marries a scholar named Xu Xian.
According to Zhao, the story in the new animation takes place before the white snake meets Xu at the West Lake in Hangzhou, Zhejiang province.
"We created a love story for the white snake, as we wanted to see what she had to go through when she was young," says Zhao.
"We have never seen an animated version of the tale on the big screen-the fantasy is actually more suited to being an animation," Zhao says.
Huang thinks the story is ideal for young people as it tells a story that discusses love and relationships. "It's a story that approaches the insecurities that many young lovers feel, like 'what if I'm not like who you imagine me to be, will you still love me?' It's very relatable," explains Huang.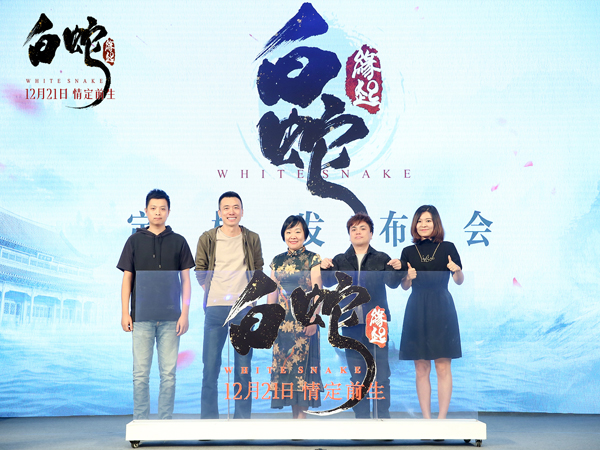 Coproduced by Beijing-based Light Chaser Animation and Warner Bros, White Snake is the second coproduction between Warner Bros and a Chinese film production company after The Meg, which reaped $500 million at the box office worldwide, including 1.05 billion yuan ($153 million) in China.
Zhao Fang, president of Warner Bros China, says that the company chose to work with Light Chaser because of their team's spirit of craftsmanship when producing animated films, and since the story of the white snake is well-known in China.
The film has been in production for more than three years, and is undergoing the final stages of postproduction work before its introduction to cinemagoers in December.
Wang Wei, CEO of Light Chaser Animation, says making animations is long and lonely work, and the production team is a young group.
"For the past five years, since Light Chaser was founded, we have created several animations such as Little Door Gods, and, for this one, we are making a three-dimensional animation," says Wang.
Huang says they have created about forty characters for the animation, including four or five different forms of the white snake, from human to python. "We also designed a lovely puppy for the film to attract a teenage audience," says Huang.
Most Popular