Nuctech Warsaw opens new office and production plant in Kobyłka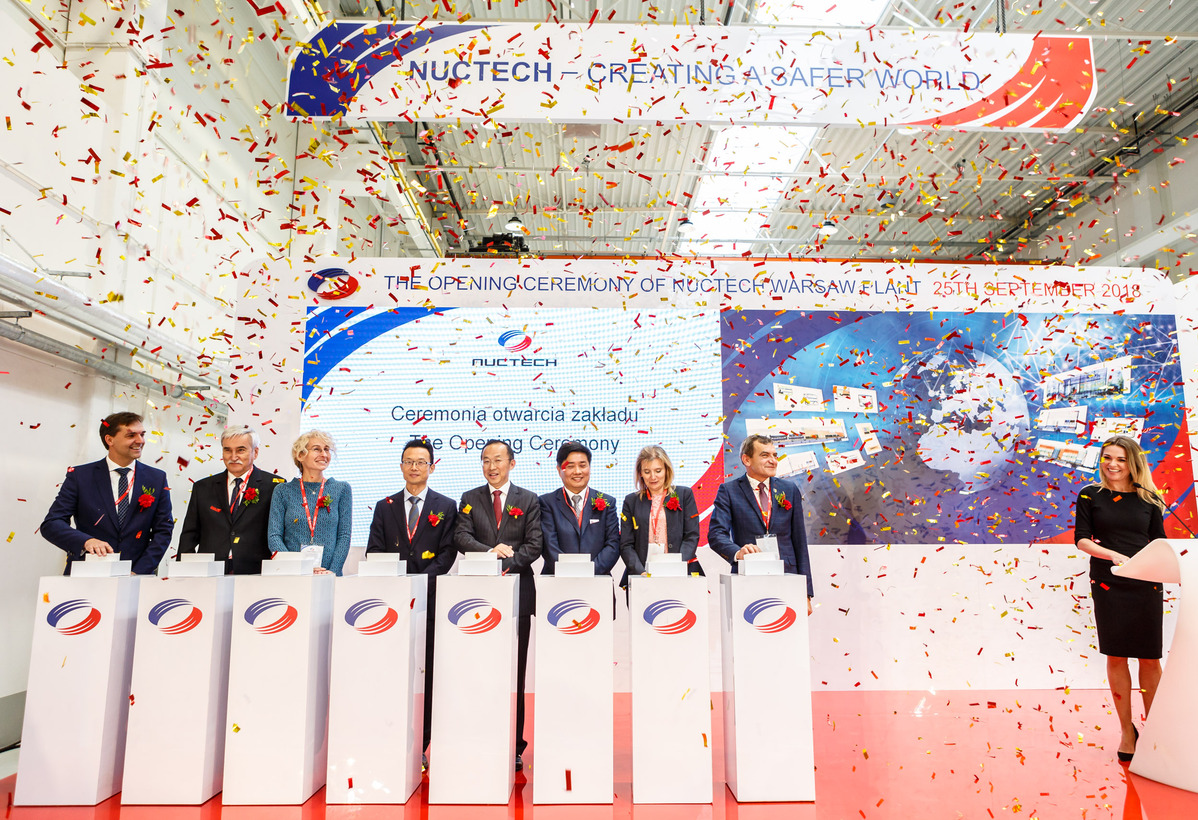 Nuctech Warsaw, part of the Chinese high-tech enterprise Nuctech, a global provider of technology services in the fields of security and inspection for customs, airports, ports, railways and major events, opened a new office and production plant covering an area of 6,000 square meters in Kobyłka, Poland on Tuesday.
The new, modernfacility is the only Nuctech plant in Europe and the fourth in the world after headquarters in China and the factories in Dubai and Brazil. The company will manufacture X-ray cargo scanning devices including mobile, railway and stationary types as well as luggage scanners based on the latest computed tomography scanning technology for customers from Europe.
The new plant is equipped with modern assembly stations, offices and space for research and development activities. Conditions in the new building enable the production of devices that had been impossible in previous years. The new facility, built according to high environmental standards and designed for the specific nature of the company's production process, doubles its production capacity.
A news briefing was organized for Polish media, which was attended by tier one national Polish media and local media outlets. It aimed to emphasize the role of the new investment in strengthening the Chinese presence in Poland, and throughout Europe. That presence ensures future development, technological advancement and security.