China strongly opposes US warship sailing near China's islands in South China Sea
Share - WeChat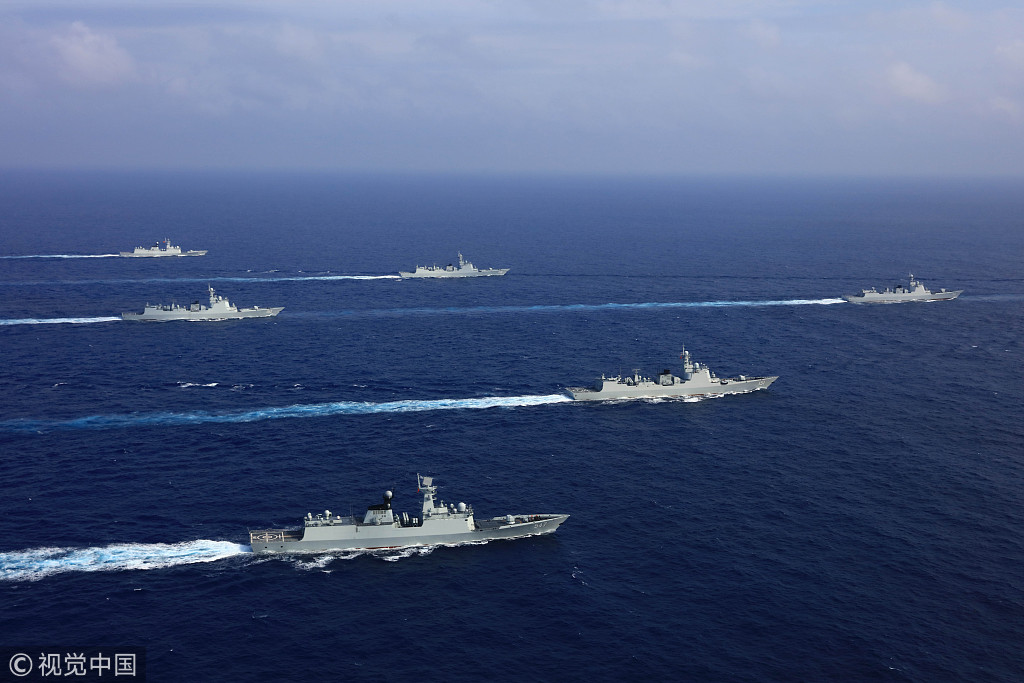 BEIJING - China on Tuesday expressed strong dissatisfaction and firm opposition to a US warship's entry into the neighboring waters of China's islands and reefs in the South China Sea.
"On Sept 30, without permission of the Chinese government, the US destroyer Decatur entered neighboring waters of islands and reefs of China's Nansha Islands," Chinese Foreign Ministry spokesperson Hua Chunying said.
The Chinese Navy identified the US warship, warned and expelled it, Hua said, stressing that China has indisputable sovereignty of the Nansha islands and its adjacent waters.
She said with joint efforts of China and the Association of Southeast Asian Nations members, the current situation in the South China Sea has continued to stabilize and get better, while repeated provocative US moves under the pretext of the so-called "freedom of navigation operation" have threatened peace and stability in the region.
She said that such US moves are against the common will of countries in the region and the basic international norms.
"The Chinese side strongly urges the US side to immediately correct its mistakes and stop such provocative operations," Hua said, adding that China would take all necessary measures to safeguard its national sovereignty and security.