FF claims Evergrande broke deal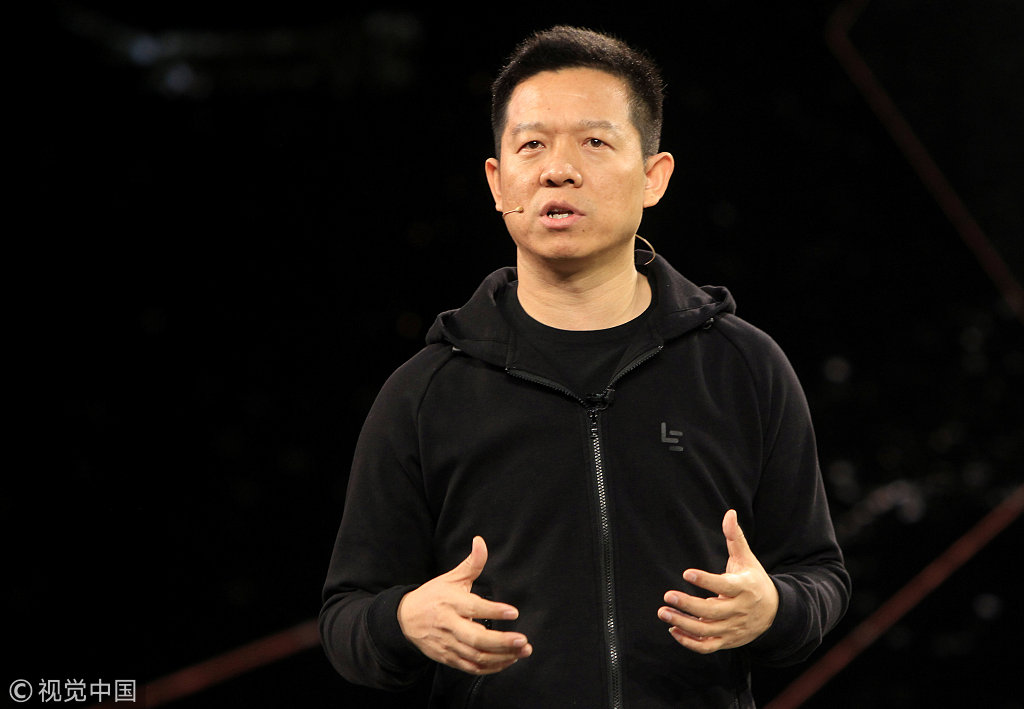 US-based electric car startup Faraday Future said Monday China's property developer Evergrande has failed to live up to its end of the bargain by not making the promised payments, in a response to arbitration seeking to end a deal with the real estate company.
"Evergrande shouldn't be permitted to withhold the funding and simultaneously prevent FF from accepting alternative financing or investments," Faraday Future tweeted.
After acquiring Hong Kong-based Season Smart Limited for HK$6.75 billion ($862.48 million) in June, Evergrande said it would take a 45 percent stake of Smart King Ltd, a joint venture between Season Smart and Faraday Future's original shareholder — FF Top Holding Ltd controlled by Jia Yueting. Smart King also owns Faraday Future.
According to an announcement released by Evergrande Health Industry Group Ltd, a Hong Kong-listed arm of Evergrande, Season Smart shall invest $2 billion in the span of three years for the 45 percent of the shares, and $800 million of the amount shall be paid by the end of 2018 and the rest will be honored in 2019 and 2020 with equal payment of $600 million.
It added that the first installment was put in place on May 25.
Evergrande said in the Sunday's stock exchange filing that FF Top Holding asked Season Smart to further advance another $700 million in July, as the firm has spent the initial $800 million. To this end, Season Smart, Smart King and FF Top Holding entered into a supplemental agreement, where Season Smart agreed to pay $700 million in the condition of fulfilling payment conditions.
The filing also noted that Jia's company manipulated Smart King through using the majority seats in the board of directors of the company and requested funding from Season Smart when the payment conditions had not been fulfilled.
Evergrande said FF Top Holding commenced arbitration at the Hong Kong International Arbitration Centre on Wednesday, seeking to deprive Evergrande, owner of Season Smart, of any right as a shareholder to approve financing plans by Faraday Future in future, and terminate other agreements.
However, FF said in its official Twitter account neither Jia nor anyone else manipulated the board of Evergrande in reaching these agreements, adding that FF and its CEO complied with their obligations and met all required conditions for funding under the July agreement.
Apart from the $800 million original investment, according to FF, Evergrande agreed in July to make further payments earlier than originally agreed, including $500 million of the rest $1.2 billion, this year.
FF claimed Evergrande held the payments back to gain control and ownership over FF China and all of FF's IP, while preventing FF from accepting any immediate financing from other sources.
Evergrande Health has halted its trading since Thursday and resumed Monday, opening with a 35 percent plunge. As of press time, the company's share slumped 19.05 percent to HK$8.5.