China-US relationship needs a reset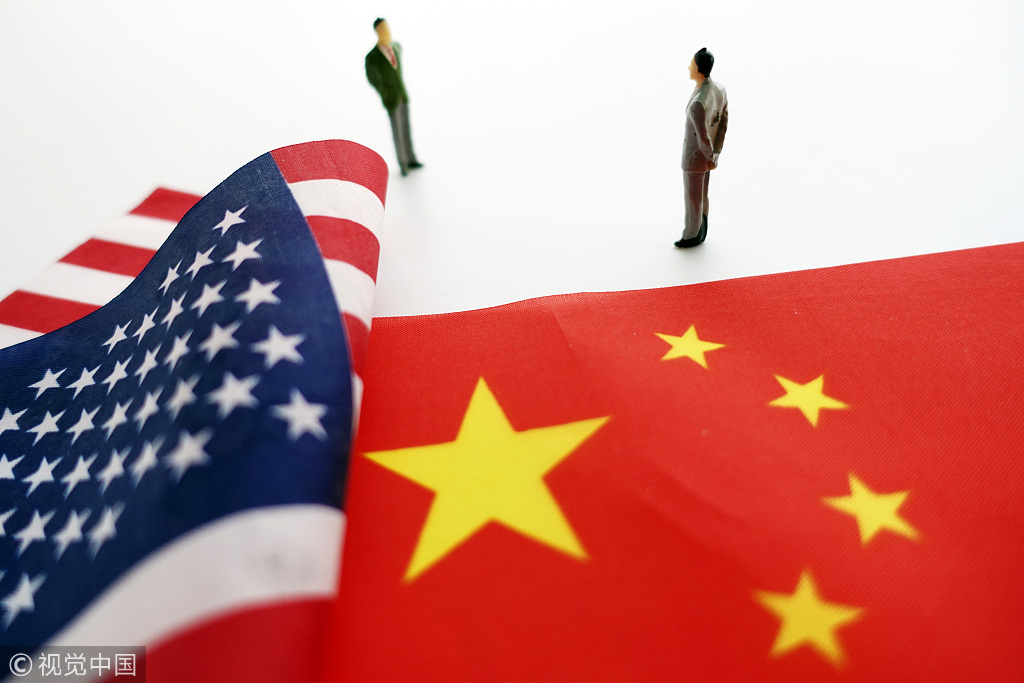 It seems the China-US relationship has entered a challenging stage. On Oct 4, US Vice-President Mike Pence delivered a speech at the Hudson Institute accusing the Chinese government of orchestrating an aggressive military, economic, and political campaign to expand its influence inside the United States and elsewhere.
Pence's speech has highlighted the US' confrontational approach to China. In the past, bilateral relations have experienced ups and downs, but with efforts from both sides, the relationship has remained generally stable and cooperative. However, competition now dominates relations, and their engagement and areas of cooperation are no longer holding the two countries together. In March 2018, a leading US China expert David M. Lampton said in an interview that neither China nor the United States was, in all likelihood, inclined or able to reverse course until the costs become much heavier for both sides.
The reasons behind US policy shift
China is trying to figure out the roots of the US change of policy. Pence listed a number of issues about China's rise, including increasing military expenditure and growing capabilities in the East and South China Seas.
However, China is aware of US concern about its leadership role in the world and all of those are superficial differences between the two countries. What the United States seriously worries about is China's development in advanced industries, growing regional and global influence, the country's attempt to contest US geopolitical advantages, and its efforts to change the international order in its own favor.
Their great power competition is therefore focused on their future status. The US is aiming to secure its advantages for at least the next few decades.
Second, the failure of the US to "shape" China has also caused frustration in Washington. From the Clinton administration to the Obama administration, US policy toward China has put forward a wide range of contentious issues such as human rights, intellectual property, nuclear proliferation and cyber security. While serving US interests, raising these has also been aimed at shaping China's behavior. Engagement and containment, as well as carrot and stick policies, have been targeted at China's development model. The US believed that in this way China could be fitted into its system. The US also attributes China's development to its support. However, China did not set up a Western democratic system domestically, but established socialism with Chinese characteristics.
The frustration also comes from a failure to force China to accept US conditions for bilateral trade and US appeals to resolve regional issues.
Third, bipartisan agreement in the US covers trade, maritime issues, cyber security, and cross-Straits relations. The US is working on what it calls "a free and open Indo-Pacific", which aims at providing alternatives to China's Belt and Road Initiative. The US also tries to create barriers for Chinese media and think tanks operating overseas.
Faced with more complicated factors in the China-US relationship, China has stressed the consistency of its principles and policies. China adheres to socialism with Chinese characteristics, and will not give in to US pressure. China will also support the diversification of development all over the world. It is time for the US to try to view China from an objective perspective and accept the fact that it is unlikely that any country, including the US, can contain China.
For the China-US relationship, China continues to stress the principles of no conflict, no confrontation, mutual respect, and win-win cooperation. Mutual respect is of key importance for bilateral ties. The US should try to sort all the relevant issues into different levels. The issues related to core interests, like the ones concerning sovereignty and territorial integrity need to be dealt with particularly carefully. The issues that benefit both countries such as bilateral trade should not be mixed up with sensitive regional issues such as the denuclearization of the Korean Peninsula.
Currently, China and the US are riding on the same boat. Any drastic actions that can overturn the boat will harm the interests of both sides. Therefore, while resetting the relationship will be difficult, both sides should try.
The author is deputy director of International and Strategic Studies, China Institute of International Studies. Source: chinausfocus.com
Most Viewed in 24 Hours
China Views