Migu and CBA announce broadcast partnership
Share - WeChat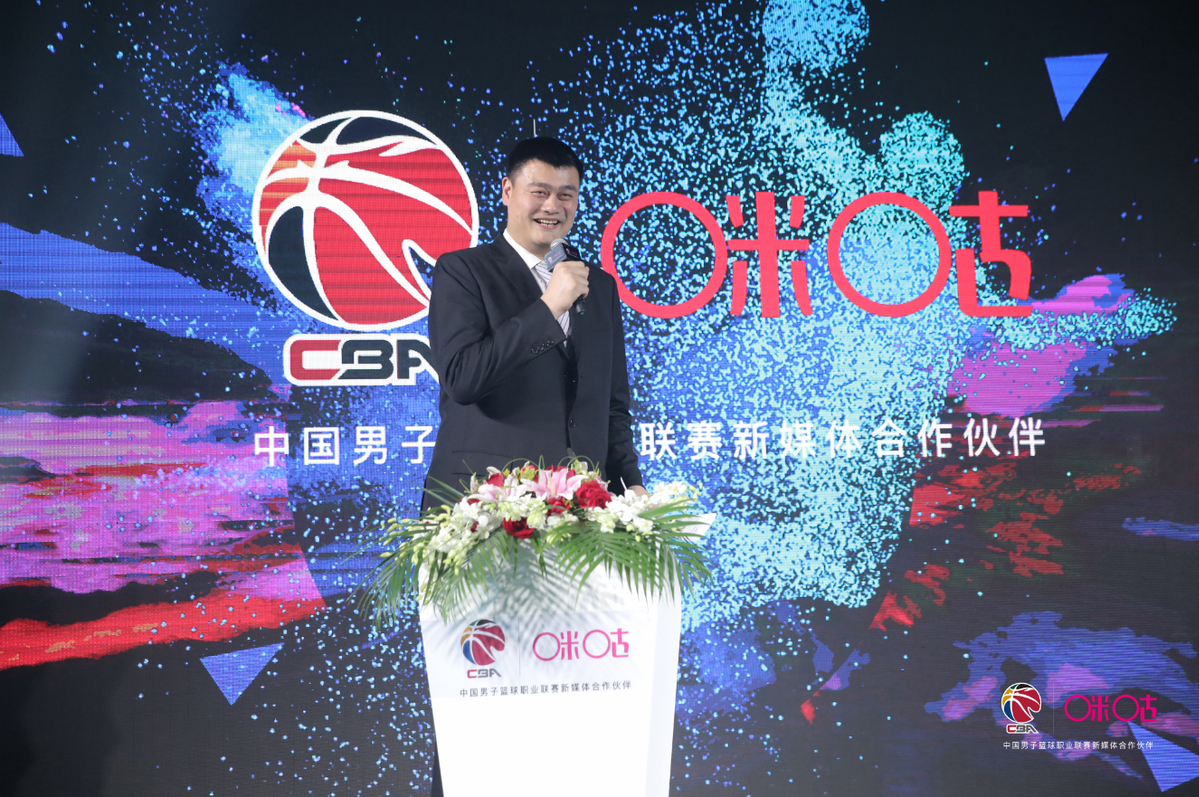 Migu Co Ltd, a subsidiary of China Mobile Communications Corp, on Monday announced a strategic partnership with the Chinese Basketball Association League (Beijing) Sports Co to broadcast CBA games in the coming 2018-2019 season and the 2019-2020 season.
Migu said for the first time Chinese audiences will be able watch live streaming and on-demand videos of the coming CBA matches in 4K resolution.
Liu Xin, Migu general manager, said the partnership marks Migu's first step to develop a basketball sports business.
"We aim to further promote basketball and offer fans immersive viewing experiences. In the future, we will gear up the expansion of basketball games and more well-known sports, to create a brand new sports ecology," Liu said.
CBA chairman Yao Ming highlighted China Mobile and Migu's capabilities in digital content operation, innovative technologies and channel advantages, saying the two sides will complement each other.
The partnership came after Migu announced in May that it had become a partner with China Central Television in broadcasting the World Cup on digital media and telecommunication channels.
Migu claimed since the World Cup kicked off in mid-June, people have spent hours watching the broadcasts on the Migu platform, with 4.3 billion views in total.