Tesla gets land for China plant, as SUV exports slump
Share - WeChat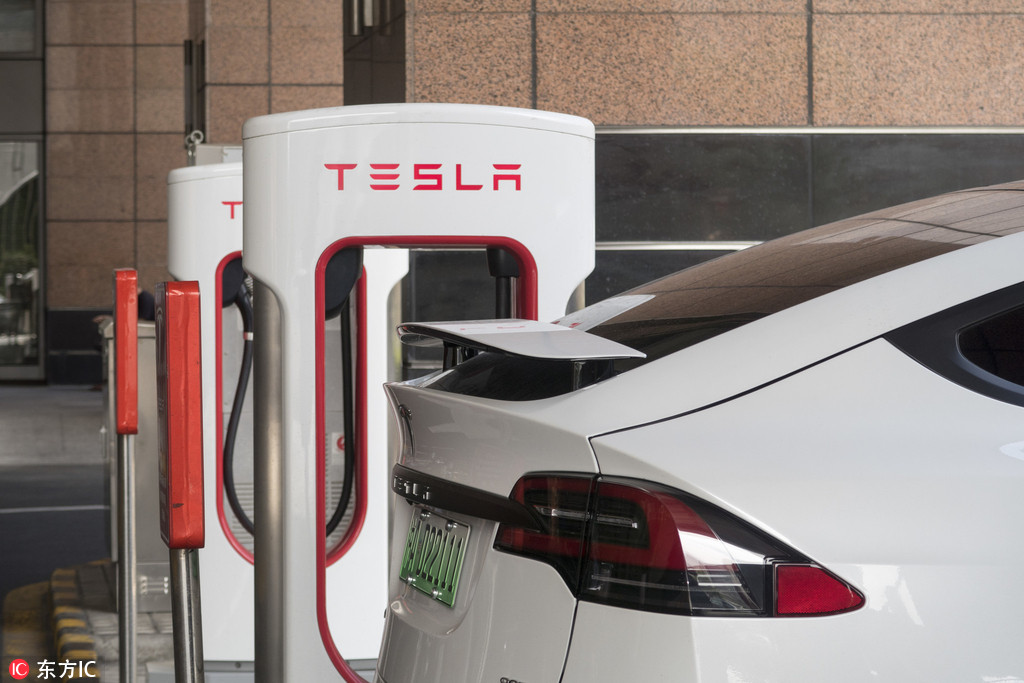 Tesla Inc said Wednesday it has agreed to acquire land in Shanghai for its first factory outside the United States.
Tesla signed a "land transfer agreement" on a 210-acre site in the Lingang district in southeastern Shanghai. It comes as data indicate a sharp drop in American electric vehicle (EV) exports to China after Beijing added a 25 percent tariff to the vehicles in July in response to increased US duties on Chinese goods.
China is the world's biggest EV market and is Tesla's second-largest after the US. Tesla signed a deal with Shanghai authorities in the summer to build the factory, which would double the size of its global manufacturing and help lower the price of Tesla cars sold in China.
"Securing this site in Shanghai is an important milestone for what will be our next advanced, sustainably developed manufacturing site," Robin Ren, Tesla's vice-president of worldwide sales, said in a statement, according to Reuters.
The impact of China's tariffs — which Tesla has tried to mitigate with price increases — can already be seen in the 76.1 percent sequential decline in US EV shipments to China in the three months ended Aug 31, according to a report from Chris Rogers, director at Panjiva, S&P Global Market Intelligence.
Production has been partly diverted to Europe, where imports from America surged 49.3 percent sequentially.
Rogers said it's difficult to say if the sharp falloff in US exports to China was due entirely to the tariffs.
"We currently do not have a market model for the Chinese vehicle market, but given Tesla's initial reaction to the duties was to increase sticker prices, it wouldn't be a surprise if the tariffs were to blame for a large part of the decline," he told China Daily.
There are both supply chain and economic reasons for the Tesla plant in Shanghai. Localization of manufacturing based on global parts networks is a common strategy for global automakers. China accounted for 17.2 percent of Tesla's revenue in 2017, noted Rogers.
The company, which is headquartered in Palo Alto, California, plans to eventually produce as many as 500,000 vehicles annually in Shanghai, though the timing of the factory's opening is unclear, Rogers said.
Tesla estimated sales in China of nearly 15,000 vehicles in 2017. The company faces competition from Chinese brands such as BYD Auto and BAIC Group.
Also on Wednesday, Tesla CEO Elon Musk will purchase company stock valued at about $20 million, the company said in a filing.
The news comes a month after Tesla and Musk agreed to pay $20 million each as part of a settlement with the US Securities and Exchange Commission following a Twitter post by Musk saying Tesla had secured funding to be taken private.