Bolsonaro leads in Brazil's presidential run-off: poll
Share - WeChat BRASILIA - Brazil's right-wing presidential candidate Jair Bolsonaro maintains the lead over his rival leftist Fernando Haddad in an election poll of voter intentions for Sunday's run-off, a poll showed on Monday.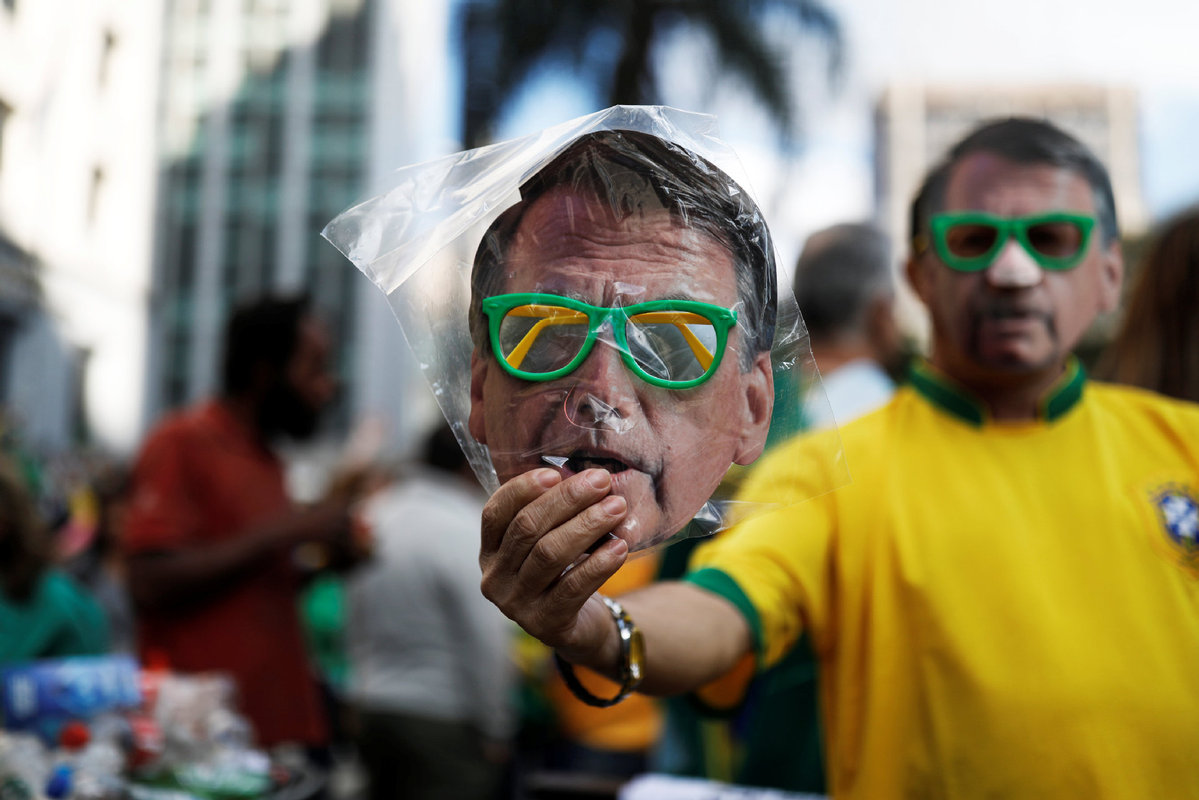 According to the poll conducted by the MDA institute at the request of the National Confederation of Transport, 48.8 percent of voters intend to vote for Bolsonaro of the Social Liberal Party.
In comparison, 36.7 percent intend to vote for the left-wing Worker's Party candidate, Haddad, while 11 percent will spoil their votes and a further 3.5 percent are undecided.
The Brazilians will choose their president on Sunday in the second round run-off, bringing an end to the country's most polarized presidential election of recent times.