Shell to set up 10,000 new gas stations
Share - WeChat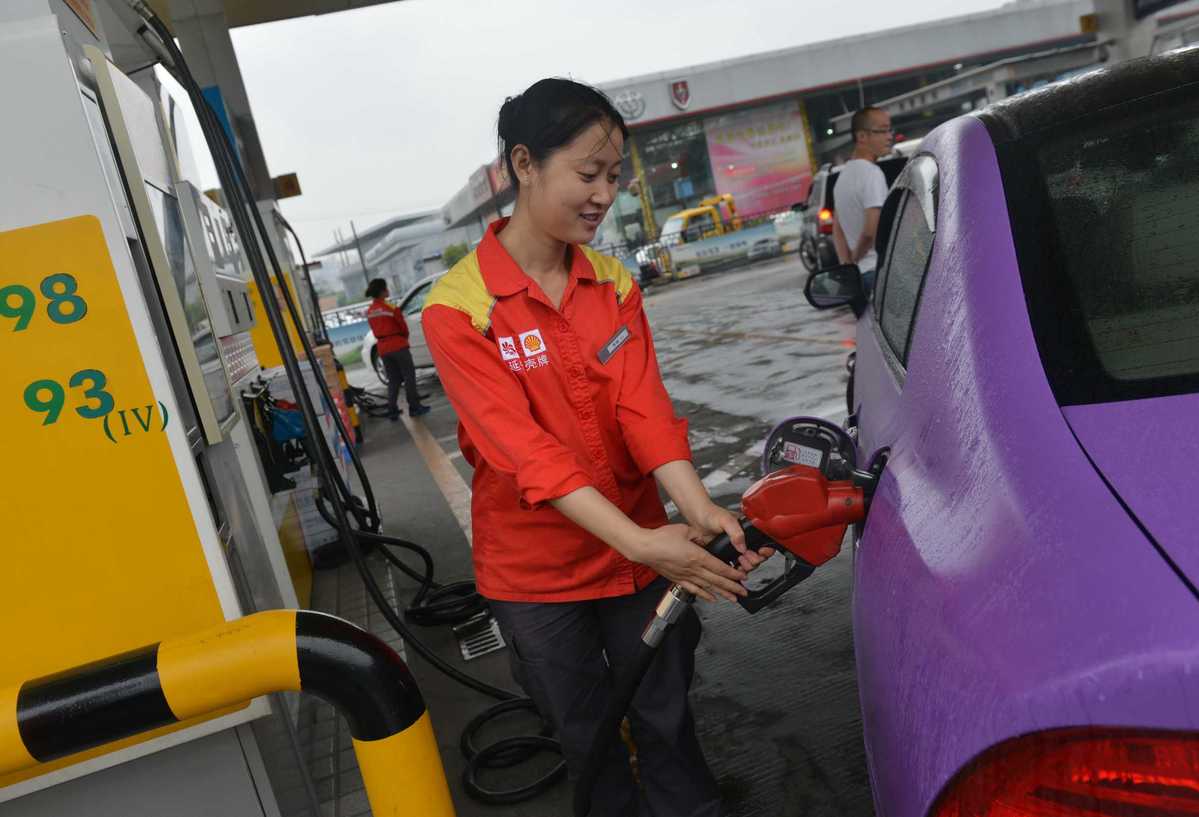 Global energy giant Royal Dutch Shell PLC plans to set up 10,000 new gas stations worldwide by 2025, with 5,000 in the five high-growth markets of China, India, Indonesia, Mexico and Russia.
The company is also looking to introduce more electric vehicle charging stations, and increase sales of fluid process oils and grease to support electric-powered trains and vehicles in China.
The move comes after its first electric-vehicle charging station entered service in Tianjin in September.
"China will be a new, fast-growth market for our electric vehicle charging station business, and we will also install another 500 new charging poles in Europe," said Istvan Kapitany, Shell's executive vice-president for global retail.
New energy vehicle sales in China exceeded 700,000 in 2017, up 53.3 percent year-on-year.
To further enrich the vehicle charging experience, Shell plans to bring more of its Shell Select convenience stores to China to enhance its non-fuel retailing in the country, according to Kapitany.
Oil and gas majors nationwide have been expanding their non-oil business in recent years to diversify their portfolios and improve operational capacity.
For example, China Petroleum and Chemical Corp, known as Sinopec, the world's largest refiner by volume, is exploring the non-fuel business based on its nationwide gas station network.
Oil and gas companies' proportion of revenues from convenience stores remains low in China despite the fast development of the non-fuel sector, especially compared with developed countries, where the total is at 64 percent in the US and 35 percent to 40 percent across Europe.
According to Li Li, energy research director at energy market consultancy ICIS China, the government's scrapping ownership limitation rules has encouraged more global oil behemoths such as Shell to enter China's oil retail market. Previously, a Chinese partner had to hold a majority share in a gas station chain with more than 30 outlets.
More options relating to oil and gas supplies, high-end products and value-added services are likely to be seen in the market soon, she said.
However, Han Xiaoping, chief information officer of China Energy Net Consulting, said entering the Chinese market will likely remain challenging, given the high entry barriers created by China's three major oil and gas companies, which have already established solid retail chains.
China currently has 100,000 gas stations nationwide, with more than half of them owned by two State-owned oil giants: China National Petroleum Corp, which is the nation's largest oil and gas producer by annual output, and Sinopec.