China projected to post 6.6% GDP growth in 2018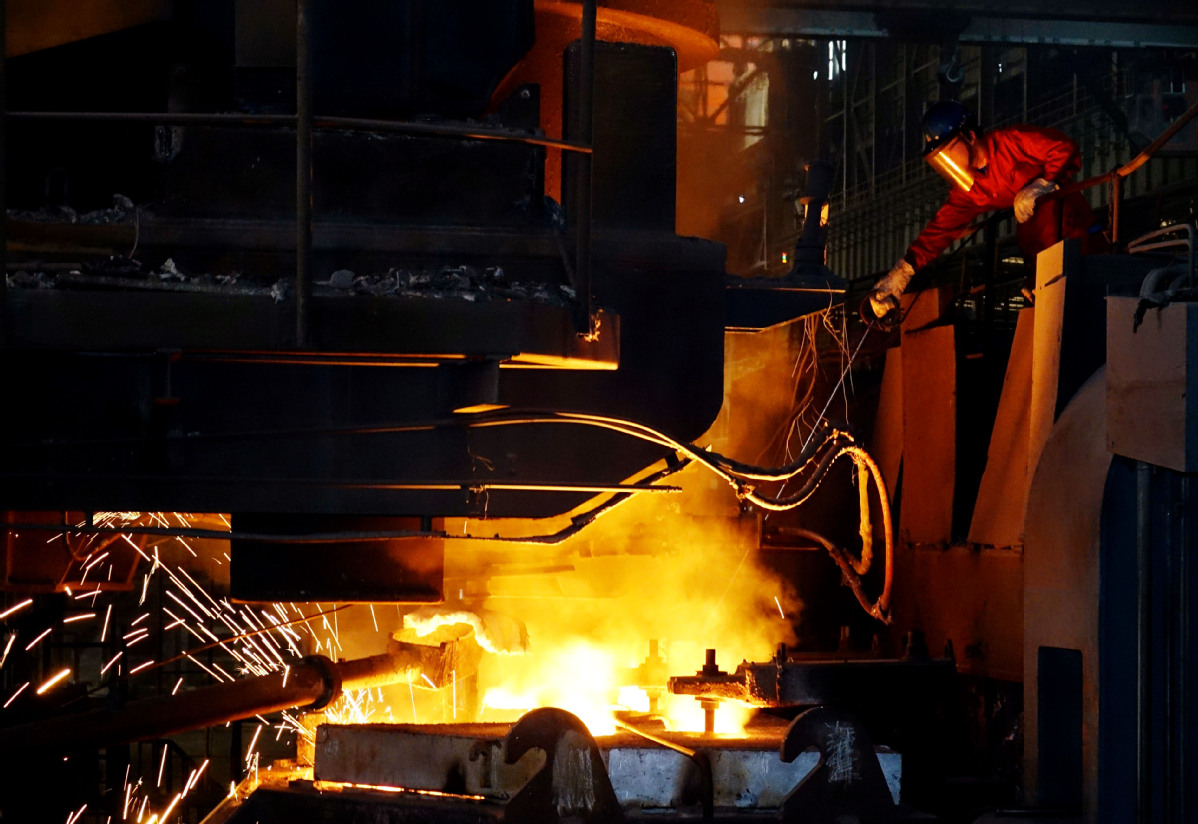 China's economic growth is expected to reach around 6.6 percent in 2018, according to a research report jointly released by Economic Information Daily, Xiamen University and University of London on Thursday.
According to the report, from the third quarter of 2018, with downward pressure on economic growth, the country's GDP growth will stay between 6.58 percent and 6.64 percent, a decrease of 0.26 percentage points to 0.32 percentage points over the previous year, and the GDP growth will slip to between 6.42 percent and 6.48 percent in 2019.
Moreover, the export growth is expected to be at between 8.72 percent and 9.08 percent, and the figure will reach between 9.08 percent and 10.02 percent in 2019, as well as, the import growth at between 16.99 percent and 17.13 percent in 2018, and it will decline to between 14.04 percent and 14.88 percent in 2019.
The growth of fixed-asset investment in 2018 will remain between 5.49 percent and 5.61 percent, lower than 7.2 percent in 2017, and the growth will drop to 4.15 percent to 4.45 percent in 2019.
The CPI is expected to grow 2.09 percent in 2018, an increase of 0.49 percentage points over the previous year, and the ease monetary policy will drive the CPI to 2.5 percent in 2019.
In 2018, the PPI is forecast to grow 3.09 percent this year, a fall of 3.21 percentage points from a year ago, and in 2019, the figure will be 1.16 percent.
The report said the inflation will remain under control this year and next.
The growth on retail sales of consumer goods will be 9.34 percent in 2018, a decrease of 0.96 percentage points over the previous year, and it will rebound to 9.74 percent in 2019.
The report said China should adjust credit structure to ensure the money flowing to the real economy, and also should control the monetary aggregate as well as maintaining sufficient liquidity.
The government should be conscious of the high debt ratio in the resident will weaken the consumer spending. Therefore, the real estate policy making should be based on cities' situation.
The government should control the lending to invest real estate market while develop home renting market to promote the market developing stabilize and health.
In addition, at an international seminar on China's macroeconomic performance jointly organized by the three organizers, 56 percent of 110 domestic economists forecasted China's economic growth will be between 6.5 percent and 6.6 percent; nearly half of the economists said the private investment growth will be from 8 percent to 9.9 percent and more than 66 percent of the economists predicted the exchange rate of the yuan to the US dollar between at 6.85 to 7.412.
Some economists said high-quality development and deepen reform and opening-up is next step to China's economic and social development.