Neighbors show their shared resolve to keep ties on track: China Daily editorial
Share - WeChat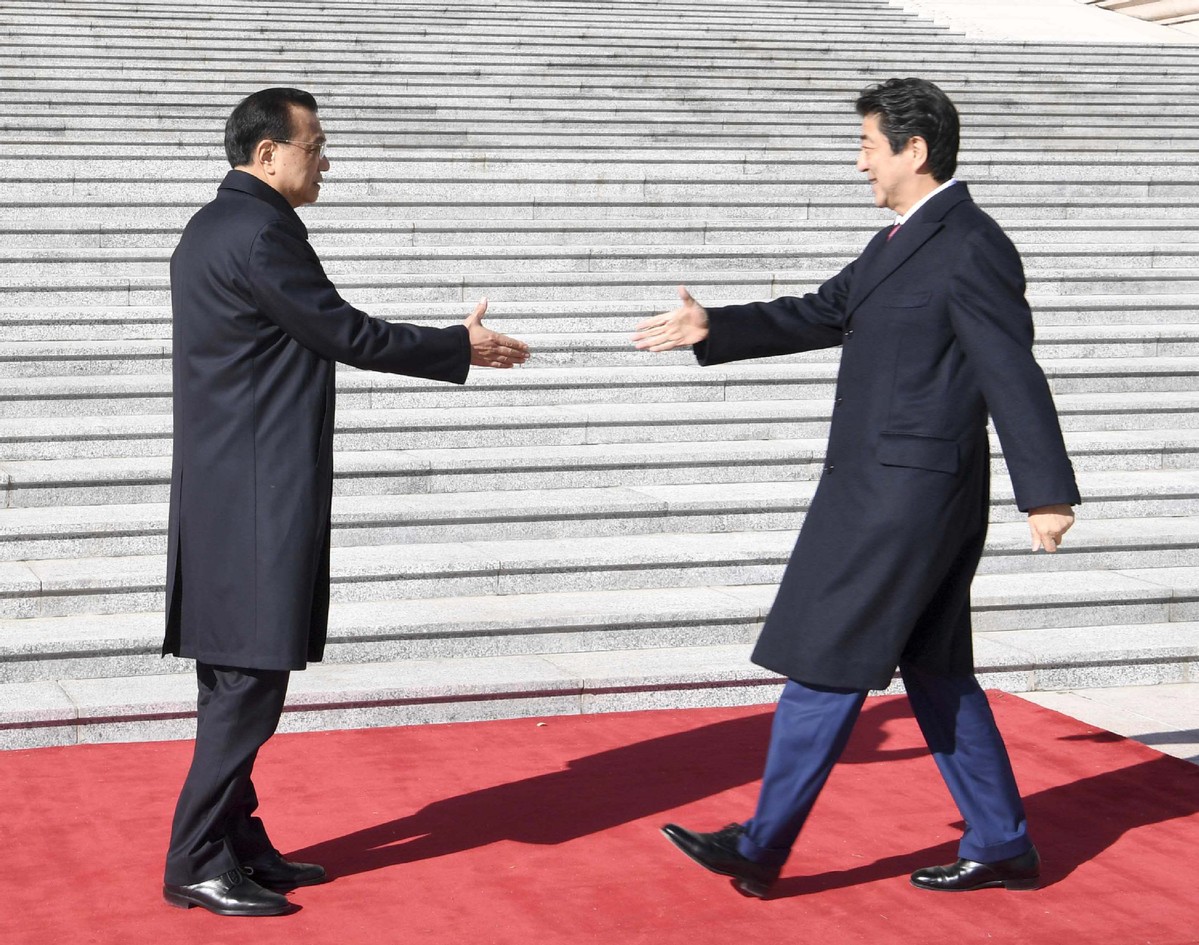 Confucius, China's ancient philosopher, said that at the age of 40, one shall have no more doubts.
Forty years ago, China and Japan, whose cultures have both been deeply influenced by Confucian thought, concluded their Treaty of Peace and Friendship, which came into effect on Oct 23, 1978. Since then, the treaty has served as the ballast that has enabled the two neighbors to right the ship of their relations whenever stormy waters have threatened to sink it.
On Thursday evening, Premier Li Keqiang and visiting Japanese Prime Minister Shinzo Abe celebrated the 40th anniversary of the treaty and expressed their shared confidence the two countries are still on the right course and they will continue to adhere to the guiding principles of the treaty.
That many agreements, including 500 business deals worth $18 billion were signed at their second meeting on Friday, highlights the bright future for their relations if the two neighbors can manage their differences and problems constructively.
In the long river of history, 40 years is just a fleeting moment. But even so, that short span of years has not been smooth sailing for two neighbors. And despite the current good momentum there can be no denying that thorny issues still exist.
But they have shown they are willing to make concerted efforts to build on what they have achieved over the past four decades and properly manage their differences, which will help them forge greater political mutual trust.
The two sides' joint pledge to uphold the bilateral agreement of friendship and stand together in the face of the changing realities in both regional and international arenas is a welcome step in this regard.
Abe's visit is a milestone in the recent upturn in ties. To move forward, the two countries now need to work together to converge their interests and deepen cooperation so that they do not repeatedly need to break the ice.
Later on Friday when meeting Abe, President Xi Jinping said relations were now back on the right track. By fostering more pragmatic cooperation and expanding their common interests, the two countries cannot only boost that good momentum but also work together for the good of the region.
For as two major economies and two important players in regional and international platforms, Beijing and Tokyo can play a significant role in building peace and stability in Northeast Asia and drive forward economic cooperation in the Asia-Pacific.
And in reaffirming their commitment to peace and friendship, China and Japan have signaled to the world that they will stand together and strive to take to a new level a free and fair trading system.
Most Viewed in 24 Hours
China Views