Burma Road sacrifices recalled on 80th anniversary
Share - WeChat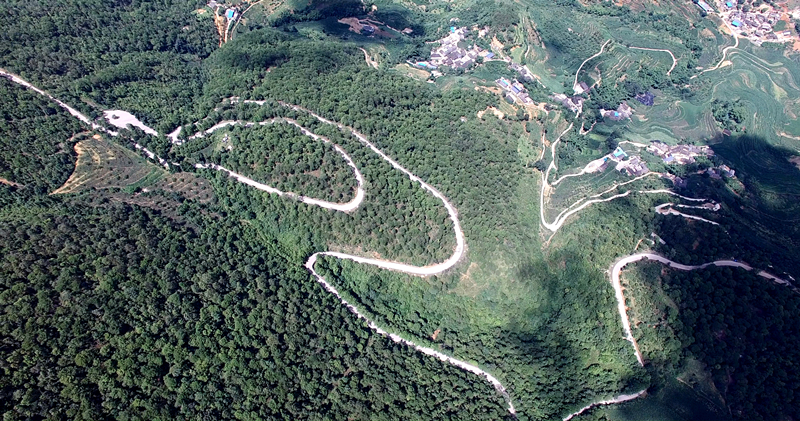 Vital wartime lifeline built at considerable human cost
Meandering past jagged mountains cloaked in mist, the 724-kilometer expressway from Kunming, capital of Yunnan province, to Wanding, a town on the border with Myanmar, is a popular route among travelers.
They can stop in towns along the way to experience at least seven ethnic cultures and enjoy the picturesque scenery in a region that boasts China's richest cultural and ecological diversity.
Yet, few notice the deserted dirt-gravel Yunnan-Myanmar Road, also known as the Burma Road, that runs alongside the expressway through deep grass and forests.
Apart from some short sections that are still used by villagers in mountainous areas, this road has remained largely undisturbed for over 20 years.
This year marks the 80th anniversary of the old road, which was used until 1994.
Six months after it opened, in June 1940, the old road became the sole land route connecting China to the outside world when Japan occupied Vietnam.
An air route known as the Hump, which passed over the Hengduan Range on the eastern fringes of the Himalayas, replaced the road as a vital lifeline to China from May 1942 until the end of the War of Resistance Against Japanese Aggression (1931-45).
It is estimated that half a million metric tons of supplies, including weapons, gas, tires, automobiles, flour, medicine and medical equipment, were transported to China by truck along the road.
Most of these supplies came from the United States, as well as other allies and overseas Chinese.
In return, China sent them tungsten ore, tin, tung oil and other raw materials for use by military industries.
After Japan sealed off most of the coastline, the Chinese government issued an urgent order to 30 southwestern counties in November 1937.
It demanded that they mobilize workers to forge a road link through the mountains connecting Kunming and Wanding to transport supplies to China from Burma, which was under British rule.
The order was issued in case the Port of Guangzhou in Guangdong province fell into Japanese hands.
The funding provided by China for the project was insufficient even to buy building materials for bridges and culverts, work that was carried out by the most experienced engineering corps in the Chinese army, with help from local laborers.