Report: Beijing, Shenzhen, Shanghai most innovative cities in China
Share - WeChat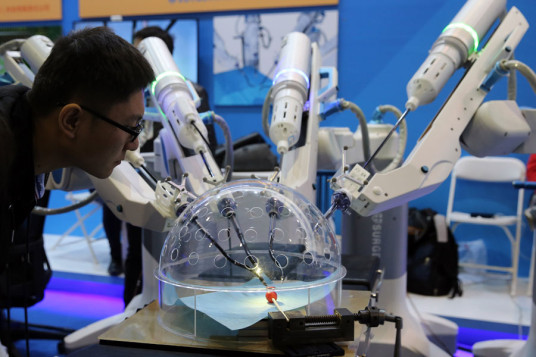 Beijing, Shenzhen and Shanghai have taken the top spots as China's most innovative cities according to a report released by the Capital Institute of Science and Technology Development Strategy on Thursday, as reported by Science and Technology Daily.
Guangzhou, Nanjing and Wuhan were ranked fourth, fifth and sixth, respectively.
As urbanization in China has entered into a stage of quality improvement, the city as a key node of the global innovation network, is of great significance to the construction of an innovative country, said Guan Chenghua, head of CISTDS.
The report, based on a people-oriented theory of urban innovation and development, constructed an index system of urban scientific and technological innovation and development in China, which includes four dimensions: innovative resources, innovative environment, innovative services and innovative performance.
The list of China's top 10 most innovative cities is based on these metrics.
The report found innovative service, an important means to enhance a city's innovative ability, is the core point of competition for the top 10 cities. Beijing, Shanghai and Tianjin rank in the top three in this index.
Talent, the cornerstone of the top 10 cities' innovative development, is the first key factor in measuring a city's scientific and technological innovation resources.
In addition, the report said there is a high degree of consistency between innovation and entrepreneurship, which are new drivers of the top 10 cities' economic growth, and they integrated organically.
The report provides a concrete analysis on Beijing's continued leading position in innovation. It showed Beijing, as a national science and technology innovation center, has further strengthened itself, ranking first in the three top-level indicators of innovation resources, innovation services and innovation performance.
Suzhou, Tianjin, Hangzhou and Xi'an rounded out the list.