Kentucky optimistic on China business ties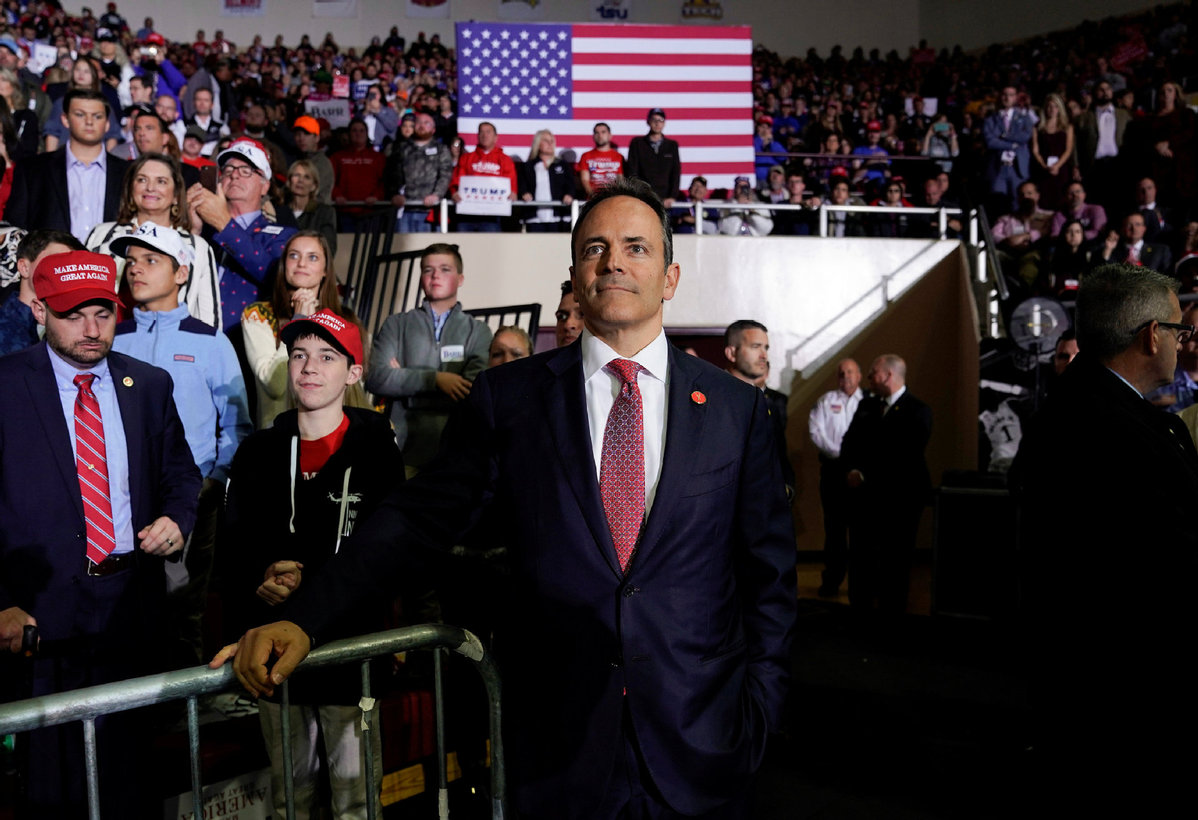 Kentucky Governor Matt Bevin is optimistic about future business relations between his state and China despite the current trade tensions between the United States and China.
In early November, Bevin will lead a delegation to China for the first time since he took office in 2015.
Bevin said that while the leaders of the two countries are resolving their differences, business-to-business, state-to-state and person-to-person communication is the way to grow Kentucky's relationship with China, and the model for future success.
"We are not looking for a quick victory but long-term success. To accomplish that you need to have a good relationship. It can't just be numbers, you have to know the people. There has to be trust and respect, and this is what we are committed to doing," Bevin said.
In a phone call on Thursday with President Xi Jinping, US President Donald Trump said he looks forward to meeting Xi at the upcoming G20 summit in Argentina. He also said he supports US companies' participation in the first China International Import Expo, which will open on Monday in Shanghai.
Vivek Sarin, executive officer of the Kentucky Cabinet for Economic Development, echoed Bevin's optimism.
"We have a tremendous amount of confidence that our two countries are going to work out the current trade issues in a way that's going to permit China and the US both to enjoy a future level of business together perhaps that could be historical," said Sarin.
The trip was partly due to a suggestion from Chinese Ambassador to the US Cui Tiankai.
"In some previous meetings with Ambassador Cui, he recommended to us to make this trip and attend the Shanghai Expo," Sarin said.
The Shanghai Expo will provide an opportunity for the delegation to meet people to promote Kentucky, said Erran Persley, executive director of international business affairs and business development at the Kentucky Cabinet for Economic Development
"We currently have eight Chinese-owned facilities operating in our state. The Chinese companies currently employ about 8,700 employees in Kentucky. Our goal is always to try to increase that footprint," said Persley.
The delegation will also take a trip inland to Chongqing to explore new relationships.
Bevin, Sarin and other state officials were at a US-China Goldman Sachs event in Chicago within the past year. "Standing in the hallway, we had the opportunity to meet some officials from Chongqing," Sarin said.
The brief hallway exchanges were intriguing enough that the state officials decided on the spot to include Chongqing in their China trip.