Satellite model to transfer water via 'air corridor' goes on display
Share - WeChat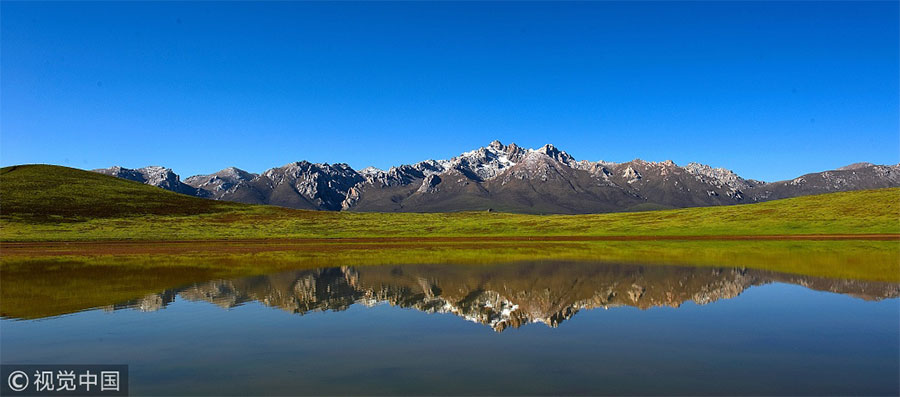 A satellite model of China's Tianhe Project, which aims to transfer water via an "air corridor", is on display at the 12th China International Aviation and Aerospace Exhibition in Zhuhai, South China's Guangdong province.
According to the satellite's commander-in-chief, Liu Weiliang, the Shanghai Academy of Spaceflight Technology is developing the satellite and its carrier rocket, and the first two satellites will be sent into space in 2020.
By 2022, a network of six such satellites will be formed, meaning the satellite will revisit the Sanjiangyuan area, northwestern Qinghai province, every hour, or 24 times a day, and provide technological support to water vapor transportation in the air corridor.
Wang Guangqian, an academician with the Chinese Academy of Sciences, has led a team to discover that the atmospheric boundary layer and the troposphere form a stable passage through which water vapor moves.
The team named the passage "Tianhe" (literally, a river in the sky), and so the project it proposed has been named the Tianhe Project.
In the air over the Sanjiangyuan area, there are passages for water vapor from the western Indian Ocean, eastern Indian Ocean, Yunnan-Guizhou Plateau and Central Asia.
The Tianhe Project aims to use water resources in the air through manual intervention to benefit other regions of the country, making an overall plan for using water in the air and on the surface.
It will use the satellite network and the surface system. The satellites are Tianhe-1, and the system will be China's first dedicated constellation of satellites to detect water resources in the air.
Zhu Wei, chief designer of the satellite, said that Tianhe-1 is a low-orbit satellite, and installed with a microwave hygrometer, precipitation measuring radar and cloud water detector to create three-dimension information of water resources over the Sanjiangyuan area.