Expo rallies support for multilateral trading: China Daily editorial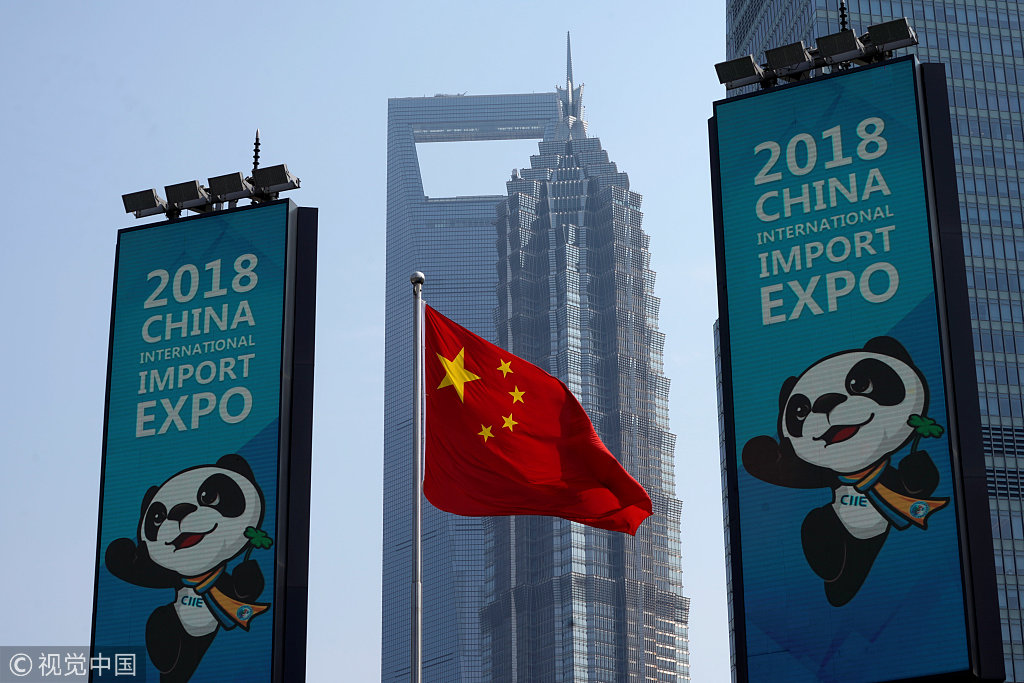 Aside from its tangible outcomes in terms of deals - a total intended transaction volume of $57.83 billion - the first China International Import Expo that concluded in Shanghai on Saturday was also tangible proof that China is continuing to open its doors and widening its market access to the rest of the world.
Speaking at the opening of the expo on Monday, President Xi Jinping said that openness, innovation and inclusiveness have become the hallmarks of Shanghai. And he said that having worked in the city he knew personally how important they were for its development.
So it should perhaps come as no surprise to learn that the expo was proposed, planned and promoted by Xi himself as a means to consolidate confidence in China's resolve to further open up to the world and its willingness to share its development dividends and opportunities with others.
For by taking the initiative to open its doors even wider, the world's second-largest economy will not only promote its own development, it will also create more benefits for the world.
More than 3,600 participating companies and representatives from 172 countries, regions and international organizations attended the expo in the knowledge that according to what is regarded as a cautious estimate, China will import more than $30 trillion of commodities and $10 trillion of services over the next 15 years.
And the fact that the annual online shopping carnival of China's largest e-commerce platform on Nov 11 generated 100 billion yuan ($14.38 billion) in one hour and 48 minutes on Sunday, will not have gone unnoticed.
Many foreign companies already appreciate the power of e-commerce in driving their business in China, and more will be looking to follow its example. The development of the digital economy in China speaks volumes not only about the increased purchasing power of Chinese consumers but also the country's commitment to development and progress, which it knows can only come from openness.
In her speech at the expo on Tuesday International Monetary Fund Managing Director Christine Largard spoke of how China is building three bridges — a bridge to the world through reform and opening-up, a bridge to prosperity through promoting global trade, and a bridge to the future through facilitating cooperation.
These are all being built to promote inclusiveness and common development, for despite the blows and smears that it has suffered as a result, China has remained steadfast in opposing protectionism and unilateralism.
Hosting such a high-level import fair was a practical action to rally support for an open world economy. Its success shows that many appreciate that for a beautiful spring all flowers need to fully blossom.
Most Viewed in 24 Hours
China Views