Human rights report approved by UN review
Share - WeChat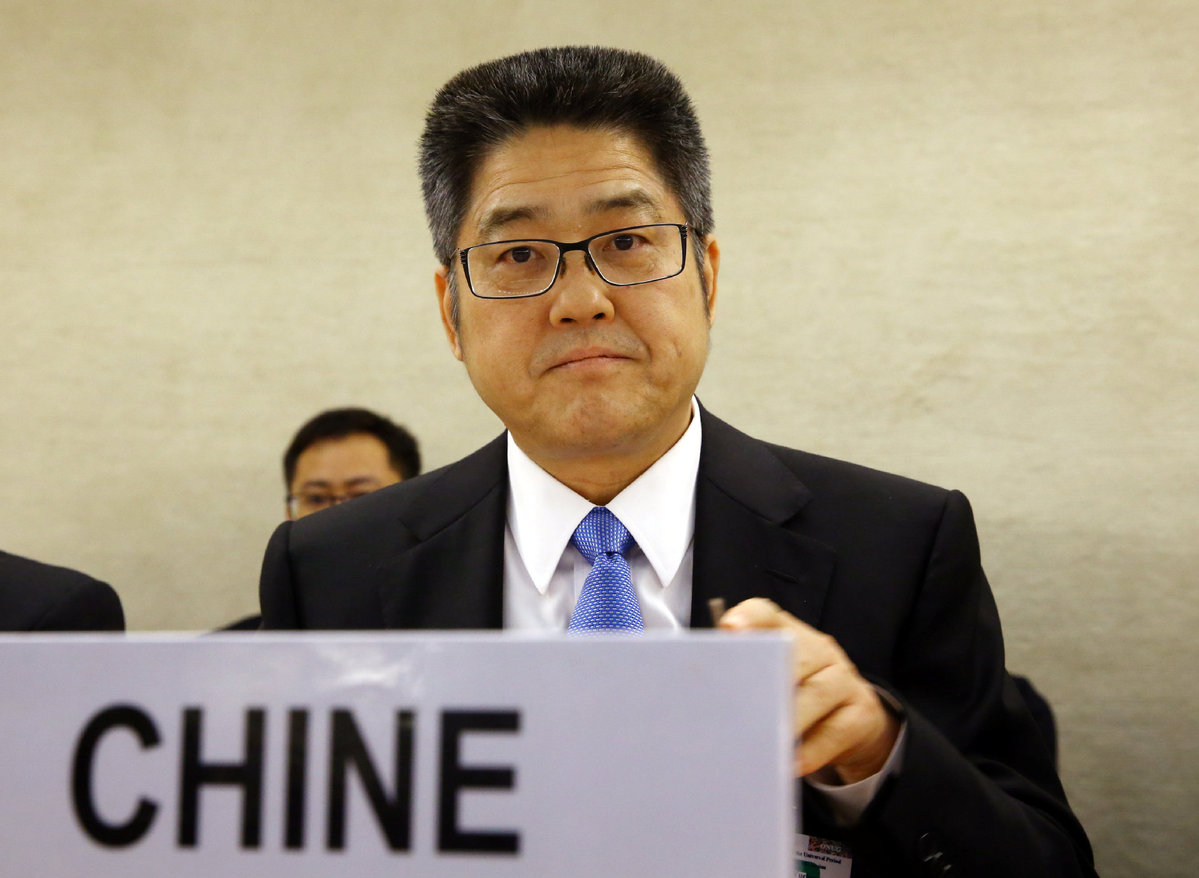 China has made "tangible and enormous progress in human rights", and development with Chinese characteristics is on the right path, a senior Chinese official said in Geneva, Switzerland.
Zhang Jun, assistant minister of foreign affairs, made the remark on Friday after the United Nations Human Rights Council unanimously adopted the report submitted by China during the third round of the Universal Periodic Review.
China's human rights record was examined for the third time by the UN council's review mechanism, following previous reviews in 2009 and 2013.
Zhang, also deputy head of the Chinese delegation, said: "China has continuously engaged in international human rights cooperation in a responsible and constructive way. We will study (recommendations) seriously, responsibly and thoroughly, and present our response when the report is endorsed at the plenary meeting of the council next year."
Zhang said China urges other countries to evaluate its development and progress "in an objective light", and respect the political system and development path chosen by the Chinese people.
"China resolutely opposes the practice of using human rights as an excuse to interfere in China's internal affairs, and undermine the country's sovereignty and territorial integrity."
China's deputy minister of foreign affairs, Le Yucheng, led a government delegation for constructive dialogue and exchanged opinions with 150 UN member states.
The National Human Rights Report that China submitted to the meeting presented China's achievements and progress in promoting and protecting human rights, and announced 30 new initiatives to be taken in the field of human rights, ranging from eliminating absolute poverty to better ensuring civil rights.
Over 120 countries spoke positively of the report and praised the concept and practice of human rights with Chinese characteristics.
The report adopted by the meeting recorded recommendations made during the review, including poverty eradication, rule of law construction and innovation development.
Han Baoyi in Geneva and Xinhua contributed to this story.