China International Import Expo: A 'win-win' approach
Share - WeChat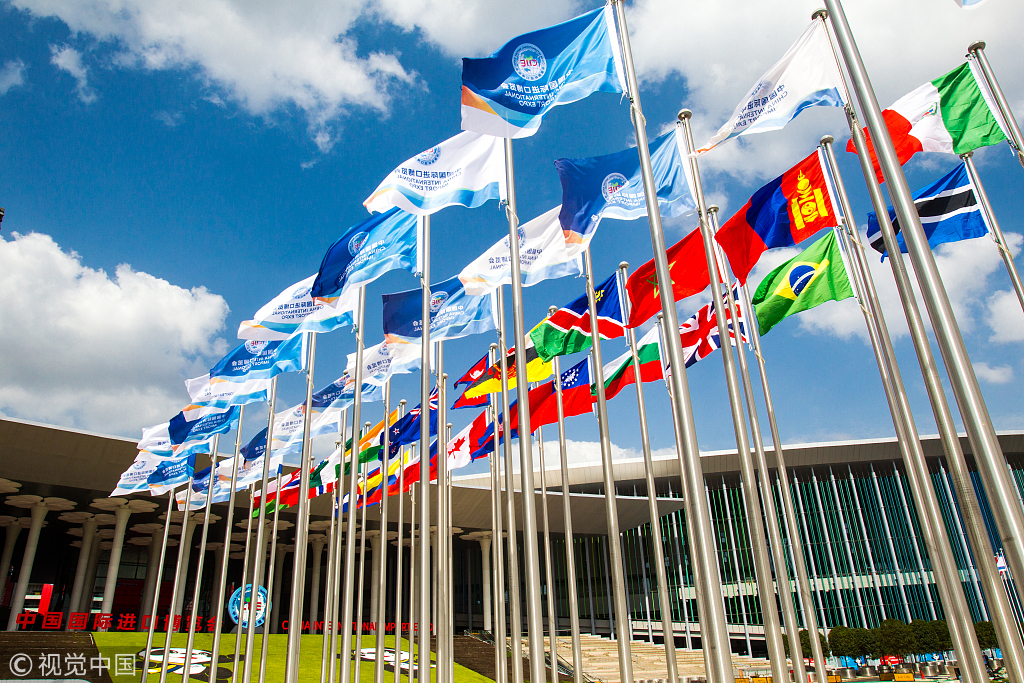 Chinese civilization has a history of several thousand years, and has seen many ups and downs throughout history. Chinese people have learned many things through hard lessons. Chinese wisdom is a "win-win" approach and they practice this approach a lot. One of the latest examples is China International Import Expo, a unique and innovative concept. Many countries hold export expos frequently. Every country wants to boost its exports and earn more foreign exchange. But China does things differently.
China International Import Expo has two roles. On the one hand, China wants to help rest of the world enter Chinese market. The visionary leadership has provided enabling environment and conducive policies. As a result, China manufactures quality products at a reasonable price. Therefore, Chinese products are in demand globally. Today, China enjoys trade surplus with the whole world.
China believes in "win-win" philosophy and wants to provide a fair opportunity to rest of the world to access Chinese market. It may help some of the countries to narrow down the trade gap.
On the other hand, China is one of the biggest importers of some of the goods. The import expo will benefit China in much more competitive imports. Definitely, many countries will try to capture Chinese market by providing better quality and yet competitive in price. It will benefit China import best quality yet at an affordable price. Sure, it will be a "win-win" situation for China as well as for the rest of world.
Shanghai is the biggest industrial base of China. There was a time when Shanghai was leader in Chinese exports. But currently Guangdong province has likely surpassed Shanghai. But Shanghai is still the hub of hi-tech and innovations and enjoys an edge over other cities. It professionalism, interaction with foreigners, and quality education are well recognized in China. In fact, Shanghai has played a very important role in the socio-economic development of China. Shanghai is one of oldest export bases of China, one of the biggest city, home of modern industry and above all the quality human resource.
I believe China International Import Expo will open a new chapter of further development in China. It will become hub of international trade and world will be attracted to Shanghai.
CIIE was inaugurated by President Xi Jinping. Many foreign dignitaries, including Pakistan Prime Minister Imran Khan, attended the opening ceremony. President Xi emphasized the importance of CIIE and expressed in his keynote speech that China will further open up and promote globalization. CIIE will play a key role in promotion of globalization and strengthen global economy. Khan, during his official visit to China from November 2-5, 2018, attended China International Import Expo. He was guest of honor and delivered a speech. He was accompanied by a 75-member strong delegation of Pakistani businessmen. They explored opportunities and interacted with Chinese entrepreneurs and that will open many avenues of future collaboration.
Pakistan's import from China stands at $14.5 billion, while exports to China are $2 billion. The trade gap is rather huge. The China International Import Expo will narrow down this gap to some extent.
China International Import Expo is a positive step and a clear message that China promotes globalization. It is expected that the rest of world will also appreciate it and be beneficiary of Chinese free and fair trade practices.
Zamir Ahmed Awan is a sinologist and non-resident fellow at the Center for China and Globalization.
Most Viewed in 24 Hours
China Views