UK defends foreign aid for fossil fuels
Share - WeChat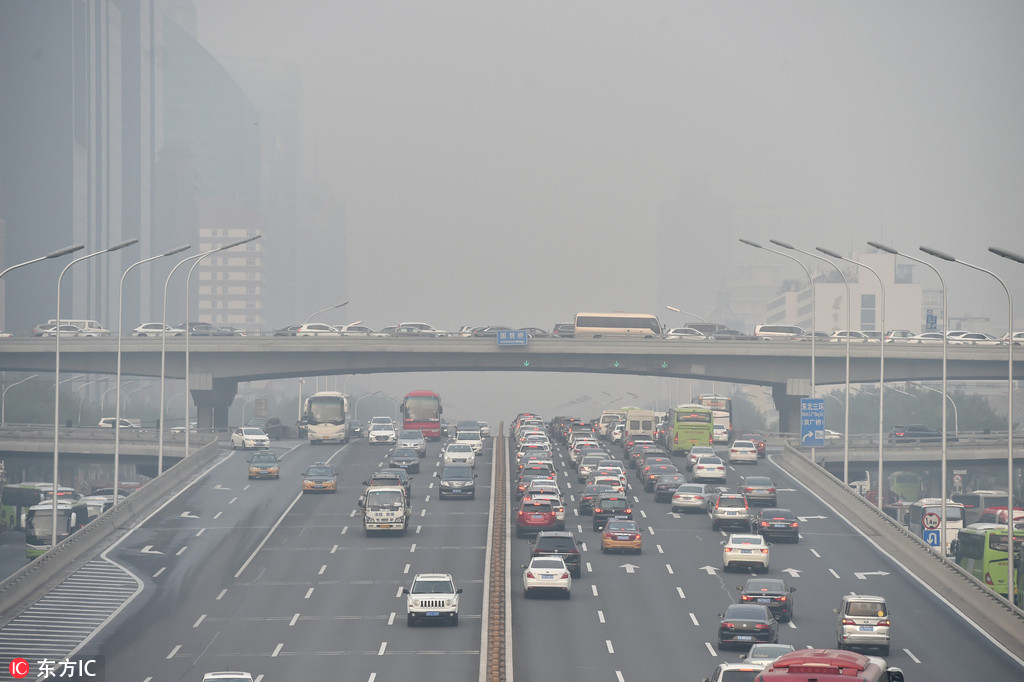 The British government has defended its decision to spend state funds on fossil fuel projects abroad, including shale gas research in China, following criticism from environmental campaigners.
A new report from London-based environmental organization Platform found that between 2016 and 2018, the UK allocated 2 million pounds ($2.56 million) to 16 oil and gas projects in China, Brazil, Mexico, Myanmar, India and the Philippines.
Five of the projects were located in China and received a combined 271,000 pounds from the UK government. Two projects were aimed at facilitating shale gas drilling in China, which has the largest reserves of the fuel source.
Anna Markova, campaign coordinator at Platform and author of the report, said that by funding these projects, the government is undermining the effectiveness of foreign aid spent on climate change mitigation.
"The UK has committed as part of the Paris Agreement to take action against climate change, and one of the most important things a state can do is to remove subsidies from fossil fuels," Markova told China Daily.
"Any state funds spent on subsidizing new oil, gas and coal projects is against these commitments. The science says we can't afford to put up any new projects if we are going to achieve a safe limit to global warming," she added.
The report was reviewed by three further campaign groups, including UK-based development agency Christian Aid, European Union-funded organization Citizens for Financial Justice, and environmental network Friends of the Earth.
The UK Foreign and Commonwealth Office defended its decision to fund the projects, stating that gas can play a role as a "transition fuel" to aid the phase down of coal use. The government said this is a particular priority in China and India, where coal continues to make up a high proportion of power generation capacity.
"Gas has the potential to be a reliable energy source as countries transition towards a clean energy future, and these programs are aimed at sharing UK expertise to help ensure that their exploration or development of resources like natural gas is done to high environmental standards," a spokesperson for the Foreign Office told China Daily.
According to the report, the UK government funded the fossil fuel projects via its Prosperity Fund, which was set up in 2015. The fund forms a proportion of the 0.7 percent of GDP that the UK commits to foreign aid, and its stated aim is to reduce poverty through economic growth and development.
One of the Chinese projects was related to providing recommendations to the government of Sichuan province on improving regulations for shale gas development.
A second concerned identifying research barriers to gas development in China, and examined whether exporting UK expertise can support China's unconventional gas industry.
Exploiting unconventional gas sources often requires hydraulic fracturing, or "fracking", which is a controversial form of extraction opposed by many local community campaign groups in the UK.
Both Platform and UK-based anti-fracking campaign group Frack Off questioned if it was appropriate for the UK government to export its expertise in fracking management.
"The UK fracking industry has very limited expertise having only fracked two wells in seven years," Frack Off campaigner Andrew West told China Daily. "Their main activity has become dealing with massive community opposition. It comes as no surprise that the industry is actively looking for prospects elsewhere and that the UK government is assisting them."
Research from the Platform report was submitted last month as written evidence to a Parliamentary committee on UK aid for combating climate change.
StephenTwigg, the committee chair and UK member of Parliament for the Labour Party, noted that the UK is spending "significant amounts of money" on oil and gas projects abroad and questioned if this was "undermining our efforts on climate change".
Rebecca Nadin, head of risk and resilience at UK-based think tank the Overseas Development Institute, recommended to the committee that the UK should not enter into programs that continue to support the fossil fuel economy.