Xiaomi sews up deals for smart homes
Share - WeChat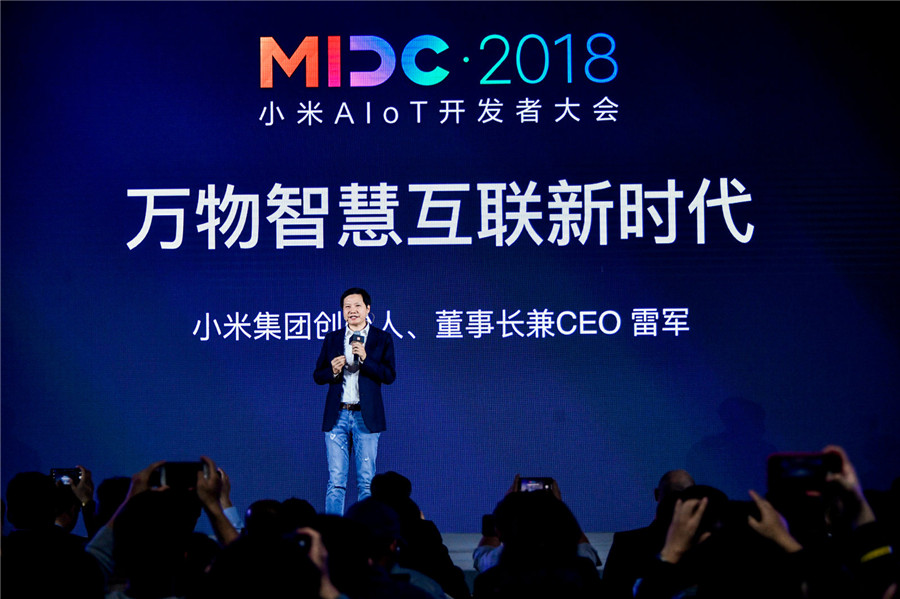 Tech tie-ups with Ikea, Microsoft and iKongjian 'to create better life for people'
Chinese technology giant Xiaomi Corp announced on Wednesday it has teamed up with Sweden's furniture titan Ikea to offer smart home products.
The tie-up is part of its larger efforts to expand into the booming sectors of artificial intelligence and the internet of things (IoT).
"Xiaomi and Ikea share a similar mission to create better life for people, and the global partnership will help accelerate the development of the world's smart home industry," said Fan Dian, general manager of the IoT platform segment of Xiaomi.
He made the remarks at the ongoing MIDC Xiaomi AIoT Developer Conference in Beijing, which opened on Wednesday and will close on Thursday.
Xiaomi's partnership came shortly after Ikea, the world's largest furniture retailer, said last week that it would accelerate its transformation to fully embrace new technologies and offer better user experiences.
Bjorn Block, business leader for Ikea's Home Smart division, told during the conference that the new partnership marked a key step in creating a seamless experience for customers and making smart homes possible for many more people across the globe.
"By staying curious about new technologies and digital solutions, we hope to continue the great victory in everyday lives for many more people here in China and also on a global scale," Block said.
"We set out on a mission to create smart products for many people, really making them affordable and also easy to understand. In order to succeed, we need to cooperate."
Starting from December, Ikea's smart lighting products will be connected to Xiaomi's IoT platform. Consumers will be able to use Xiaomi's smart voice assistant XiaoAi and the Mijia mobile app to control Ikea's smart lighting products.
James Yan, research director at Counterpoint Technology Market Research, said the new partnership would benefit both sides.
"Driven by Xiaomi's pragmatic concerns, the cooperation will enable much more international IoT connections," Yan said.
"Currently, Ikea is at the key stage of transformation, stepping up the efforts to enhance the e-commerce experience and service offerings as well as investing in offline stores. And the new move will help both sides to expand the global market."
During the conference, Xiaomi also unveiled a new partnership with Huazhu Hotels Group's Ji Hotel and home renovation service platform iKongjian to offer smart lighting services and solutions.
Xiaomi also announced cooperation with Microsoft to offer smart voice solutions. Under the partnership, users will be able to use Xiaomi's XiaoAi to call the name of Microsoft's chat robot Xiaobing and then will be able to enjoy Xiaobing's service.
Founded in 2010, Beijing-based Xiaomi said it has established the world's largest consumer IoT platform, with more than 132 million smart devices powered by AI, excluding smartphones and PCs.