Construction kicks off for new refinery in Guangdong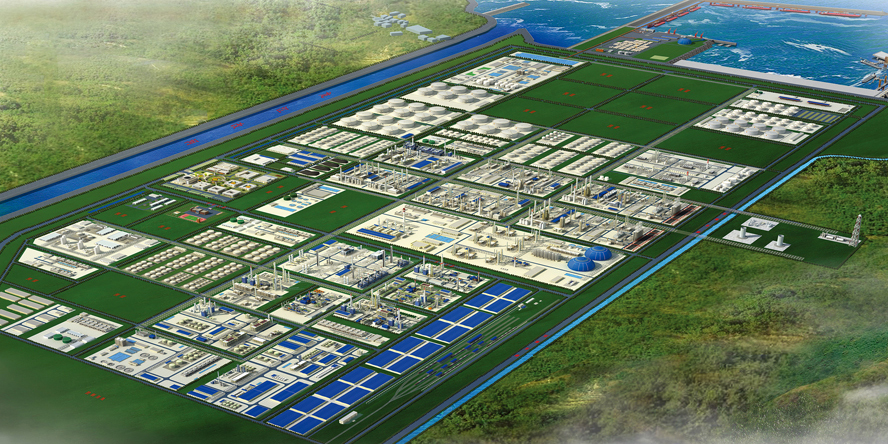 Construction of the 20 million metric tons per year refinery in southern China by China National Petroleum Corp, the nation's largest oil and gas producer by domestic annual output, and Venezuela's PDVSA, kicked off Wednesday in Jieyang in South China's Guangdong province, with a total 65.4 billion yuan investment.
The project is part of the company's efforts in international oil and gas cooperation and refinery business upgrade, said Wang Yilin, chairman of China National Petroleum Corp, during the launch ceremony in Jieyang on Wednesday.
Environmental investment of the project is estimated to reach 7.25 billion yuan, 11 percent of the project's total investment, to ensure energy conservation and emission reduction, it said.
According to S&P Global Platts, PetroChina's refineries used to be close to the onshore oil fields concentrated in the north, and it had to ship refined products to eastern and southern China, the consumption centers.
This will be PetroChina's fourth refinery in southern China, after the 12 million metric tons per year Guangxi plant, 10 million metric tons per year Sichuan facility, and 13 million metric tons per year Yunnan complex, it said
PetroChina/PDVSA's Guangdong project obtained approval from the National Development and Reform Commission in 2012. A test run of the refining portion of the refining-aromatics-chemical integrated project will be put into operation in October 2021, while the test run of the chemical portion will be put into operation in December 2021, China National Petroleum Corp said.
Products produced include petroleum, diesel, aviation kerosene, high density polyethylene, low density polyethylene, polypropylene, styrene and butadiene.