Experience over past four decades gives optimism for the future
Economic scholars, including a group of Nobel laureates in economic science and international professors, expressed their admiration to the achievements China has made during the past 40 years of reform and opening-up. They also discussed the possible challenges in China's next stage of development in a symposium on the economic lessons learned from the reform and opening-up held by Tsinghua University on Dec 9.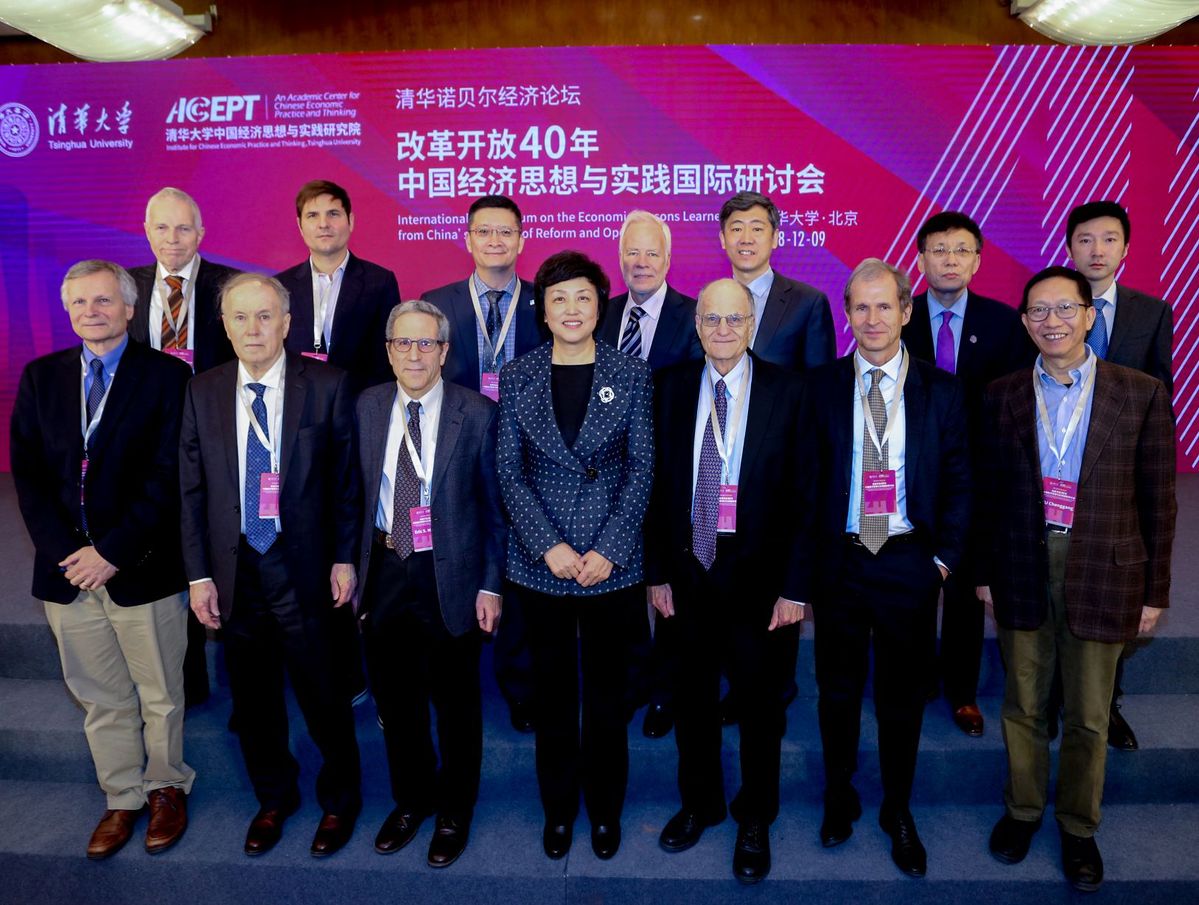 At the forum on Sunday, on behalf of the Academic Center for Chinese Economic Practice and Thinking (ACCEPT), David Daokui Li, an economist at Tsinghua University and former Chinese central bank monetary policy committee member, presented a report by ACCEPT, "Economic Lessons Learned from China's Forty Years of Reform and Opening-Up". This highlighted five aspects: entry of new firms, land conversion, financial deepening, learning through opening-up and macroeconomic stability.
Li said China's 40 years of reform and opening-up produced the largest and most unique economic development in human history and the important role played by government in reform and opening-up should be noticed.
"Government and economics is a subject that modern economics may advance most by studying the Chinese economy," said Li.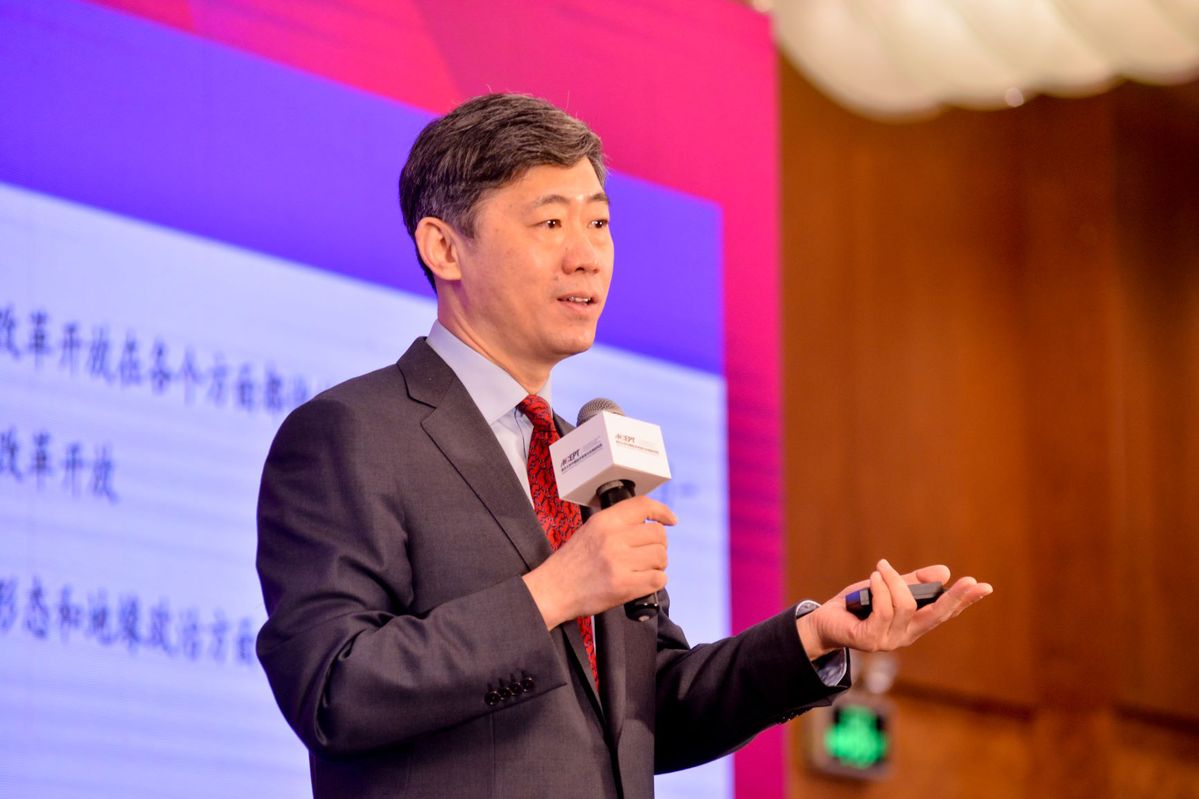 In addition to the five lessons in the report, Edmund S. Phelps, the 2006 Nobel laureate in economics and Director of the Center on Capitalism and Society, Columbia University, believed that the diversity, vitality and personality of the Chinese people also played an important role in China's economic development. Meanwhile, he emphasized that innovation is essential for economic progress, in term of the past or the future.
Edward C. Prescott, the 2004 Nobel laureate in economics and W.P. Carey Chair in Economics and Regents Professor, Arizona State University, discussed that it may take years for China to catch up with the United States, as China is a very big country with huge diversity. He mentioned that China is developing very fast in terms of financial technology. In a short period of time, China reached the frontier of the field. He expected that China will also perform well in the future.
Eric S. Maskin, the 2007 Nobel laureate in economics and Professor of Economics and Mathematics, Harvard University, said that China's reform and opening-up over the past 40 years is a remarkable reform miracle and has been very successful, while the income gap in this process has also been constantly increasing. He held the opinion that this issue deserves attention and is caused by globalization to great extent.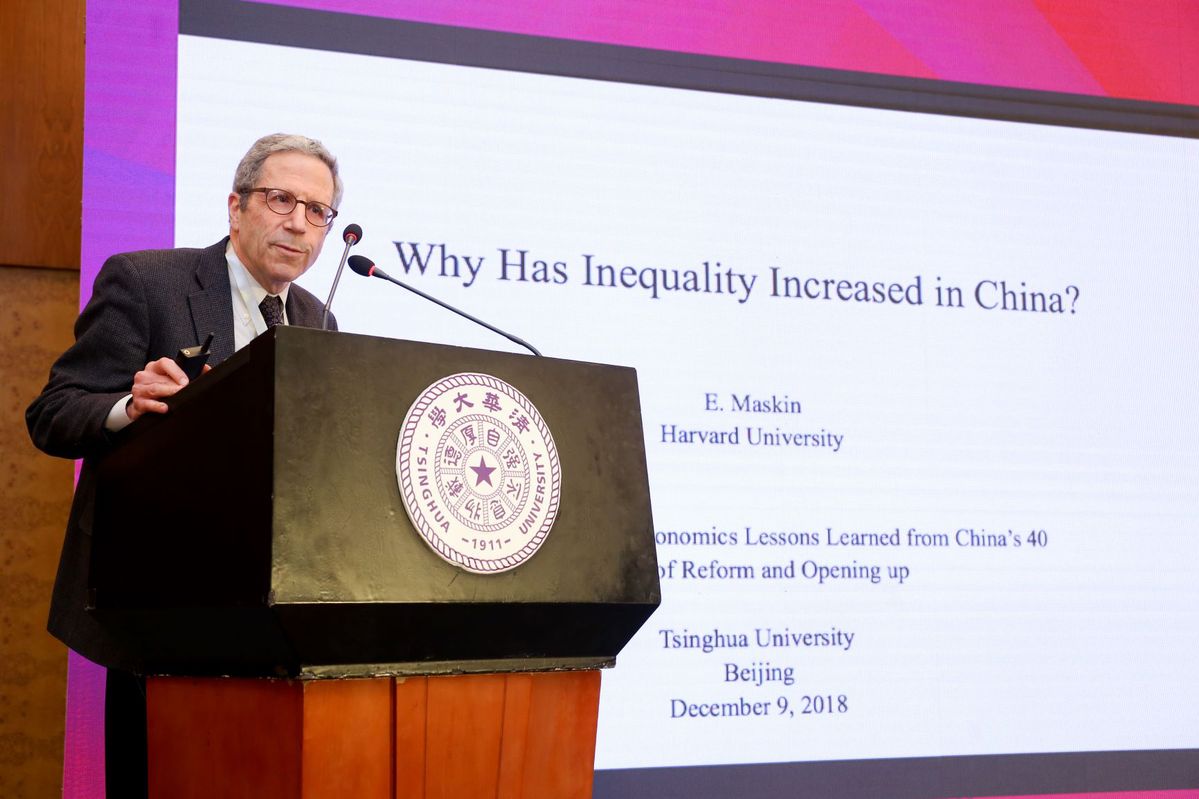 Barry J. Eichengreen, Professor of Economics and Political Science, University of California, Berkeley, said education helps to increase productivity. When choosing location, he suggested that startups should be closer to universities and research centers to get better support. Besides higher education, education reform of primary and secondary schools in China is also necessary.
Professor Erik Berglöf, Director, Institute of Global affairs, London School of Economics, said China is a country good at learning, which is also one of the most important features of the Chinese development model. The ability to learn is very important, and this learning ability is also worthy of continuous development.
Ma Jiantang, Party Secretary and Vice-President of the Development Research Center of the State Council, stressed that China's understanding of the non-public economy has continued to deepen.
"We believe that as long as a fair environment is created, private enterprises will continue to make progress in the market economy, and China's economy will get better and better," said Ma.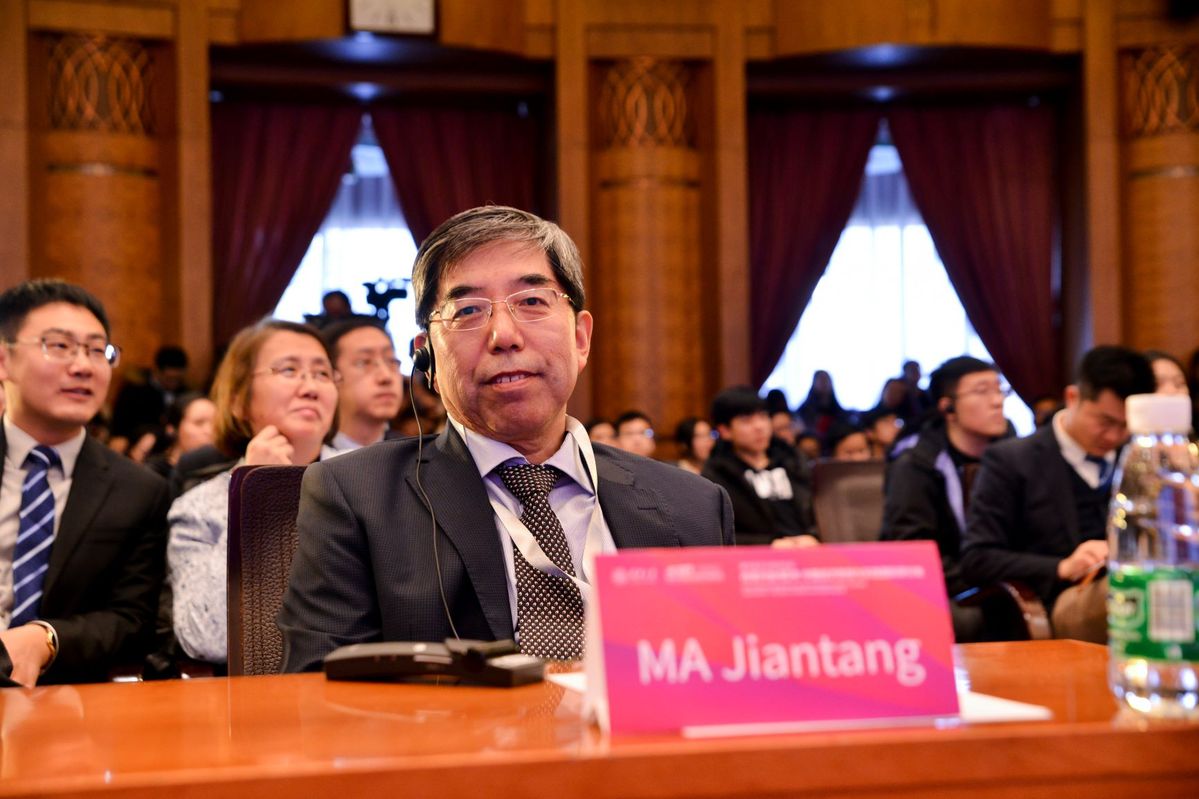 Huang Kunming, a member of the Political Bureau of the CPC Central Committee and head of the Publicity Department of the CPC Central Committee, met with the foreign experts after the symposium.
Most Viewed in 24 Hours
China Views