Luckin Coffee raises $200m to better tap market
Share - WeChat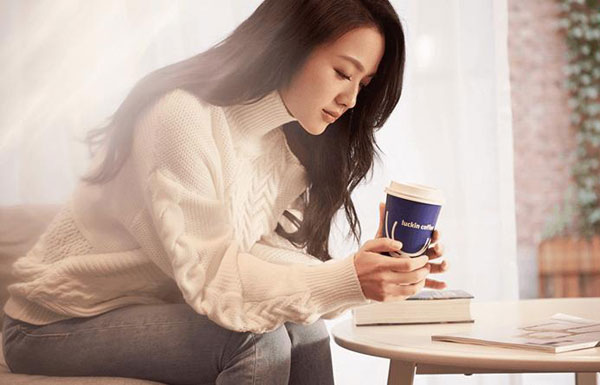 Chinese coffee chain Luckin Coffee announced on Wednesday that it has completed its Series B financing round of $200 million, lifting the coffee delivery startup's valuation to an estimated $2.2 billion.
Investors include Singapore's sovereign wealth fund GIC, Joy Capital and China International Capital Corp Ltd.
Liu Erhai, founder and executive partner of Joy Capital, will become a board member of the coffee chain.
As an emerging market player that aims to rival Starbucks, Luckin Coffee started trial operations in January this year. It has expanded to more than 1,700 stores in 21 cities across the country so far.
A company statement said it is now able to cover every 500 meters in CBD areas of Beijing and Shanghai, which means a customer, can walk to a Luckin coffee store within five minutes.
"The money will be used for product research, technology innovation and business expansion," said Luckin Coffee CEO Qian Zhiya in the statement.
In July, Luckin Coffee completed its Series A financing round worth $200 million.
Starbucks China, which has a majority share of the coffee chain market in China, launched its delivery services on Sept 19 in Beijing and Shanghai. It plans to expand such services to more than 2,000 stores in 30 cities nationwide by the end of this year, covering more than half of its current stores in the country.
The introduction of Starbucks' delivery services has posed a major challenge to Luckin Coffee, which has centered its business model on delivery and discounts.
The Chinese contender's new focus on concentrating brick-and-mortar stores in big cities is a signal that it is luring customers back to physical stores and encouraging pick-up consumption.
"Starbucks and McDonald's both launched delivery services this year, almost at the same time, with better packaging and delivery efficiency than their peers, leaving Luckin Coffee in a difficult position to gain any advantage," said Wang Zhendong, chairman of Shanghai Feiyue Investment Management Co Ltd, a consultancy firm focusing on the domestic coffee industry.
"Not to mention, it is really hard for consumers to find a Luckin Coffee store due to their inconvenient locations."
Wang said it took nearly 20 years for Starbucks to open 3,600 stores in 150 cities nationwide, while Luckin Coffee has managed to open half that number in just a year.
The fresh competition is speeding up Starbucks' expansion drive. The Seattle-born brand has plans to build 600 new stores annually over the next five years in China, a goal that will double the store count from the end of 2017 to 6,000 across 230 cities by 2022.
Wang said training and building culture among the employees at Luckin Coffee's 1,700 stores in the country is a major ongoing challenge.