New adventure
Share - WeChat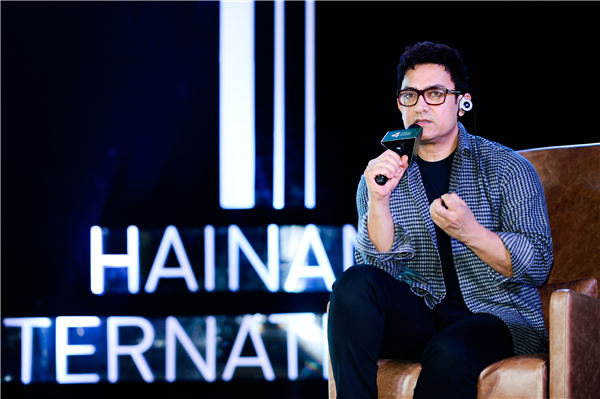 Bollywood star Aamir Khan starts to promote his latest film on the Chinese mainland.
In a room with big windows through which you can get a spectacular view of the sea in Sanya, the city in South China's Hainan province, Aamir Khan showed up, wearing a gentle smile.
A couple of hours later, the Bollywood star walked onto the stage at the closing ceremony of the first Hainan International Film Festival with Jackie Chan to announce the best feature winner.
It was Dying to Survive, an acclaimed social drama about the moral struggles of a medicine smuggler, which ultimately took home the festival's top honor on Sunday night.
It is perhaps appropriate that Khan had the honor of presenting the award, given that some of his highest-grossing films in China-such as 3 Idiots, PK and Dangal-poke fun at social prejudices or reflect the struggles that people have to face in their daily lives.
But Khan says that tackling social issues is not his motivation or criteria for choosing movie roles.
"When I'm selecting film scripts, I'm not thinking of social issues. I'm not selecting a film based on a social issue, because I feel that my primary responsibility to (the) audience is to entertain them," Khan tells China Daily at the festival.
"The audience buys the ticket and comes to the cinema, as they want to be entertained. If they want a lesson in sociology or psychology, then they'll go to college," he adds.
The 53-year-old star, with a film career spanning over three decades, hopes his latest film, titled Thugs of Hindostan, will entertain in spades.
Among India's most expensive films produced, with an estimated budget of $47 million, Thugs is set to open across Chinese mainland theaters on Dec 28. Khan says the film does not have "a social message". He plans to promote it in Chinese cities such as Guangzhou, Xi'an, Nanjing, Chengdu, Wuhan, Shanghai and Beijing.
Most Popular