Retail chains scale back in NYC in 2018, report shows
Share - WeChat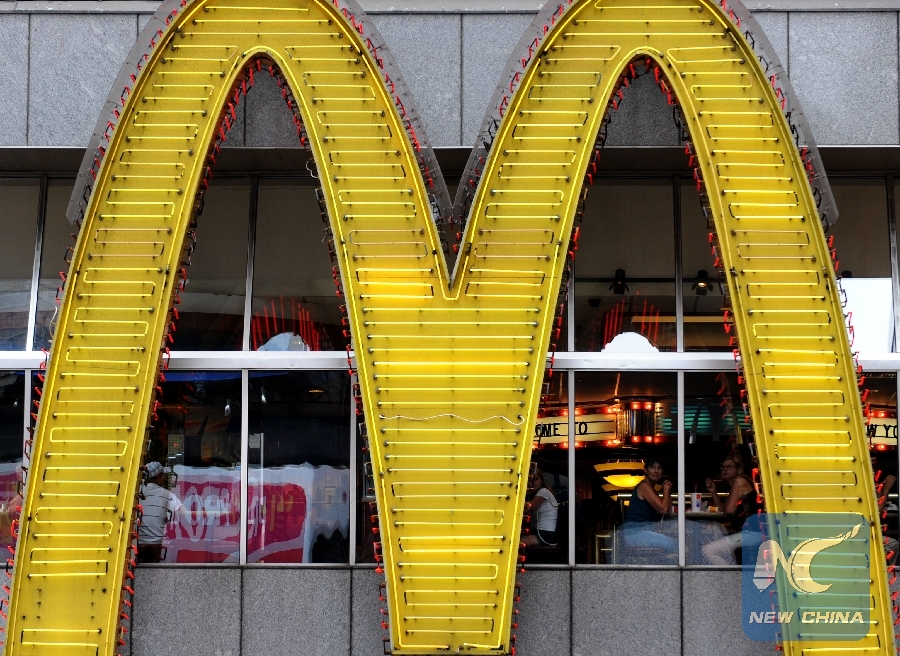 NEW YORK, Dec. 19 -- Retail chains have shrunk their footprint in New York City (NYC) over the past year, with a sharp decline in clothing stores and fast food shops, showed a report released by a US think tank on Wednesday.
The number of local chain-store locations fell by 27, or 0.3 percent, to 7,849 in 2018, according to the annual study by Center for an Urban Future, which tracks 331 national retailers with at least two locations in NYC and at least one outside the city.
The findings marked the first year-over-year decline in the number of chain store locations since the study began 11 years ago.
"It's a big change. In the 11 years we've been doing this annual report, we've never before seen a year-over-year drop in the number of chain stores," Jonathan Bowles, executive director of the center, told Xinhua.
Of all the Big Apple's five boroughs, Manhattan has led the laggards with the sharpest single year decrease by 2.3 percent, which amounts to a loss of 67 locations.
With surging rents and expansion of corporate giants like Google and Amazon, the 67 closed stores in the relatively-saturated borough outstripped the combined 40 newly-opened outposts in the other four areas, according to the study.
More specifically, a record 124 retailers, 37 percent of the total, registered a net decline in stores, including Subway, Aerosoles, and Sunglass Hut, up a staggering 91 percent compared with last year's 65.
The thriving e-commerce has also played a large part in crowding out brick-and-mortar stores in NYC. The study found that merchandise retailers struggling to compete with e-commerce bore the most conspicuous falls, including those selling clothing, shoes, accessories, jewelry and cosmetics.
"I think the decline is largely due to the increase in competition from online shopping sites," Bowles told Xinhua. "Many of the retailers that are closing stores sell the kinds of things that people are now buying on the Internet, such as clothing, shoes, accessories and cosmetics."
Among them, apparel retailers suffered the greatest loss of New York stores with 36 of 86 locations closing down, including BCBG Max Azria, Bolton's, Aeropostale and Club Monaco.
Food retailers also took a retreat, with fast food sandwich shops accounting for the biggest loss, among which Subway shuttered a whopping 103 eateries.
Yet despite the removal of traditional merchandise stores, cellular telephone services extended gains in their locations across the city, with all five cellphone chains listed by the center opening new stores, including AT&T, Metro PCS, Sprint, T-Mobile and Verizon Wireless.