China allows US milled rice imports
Share - WeChat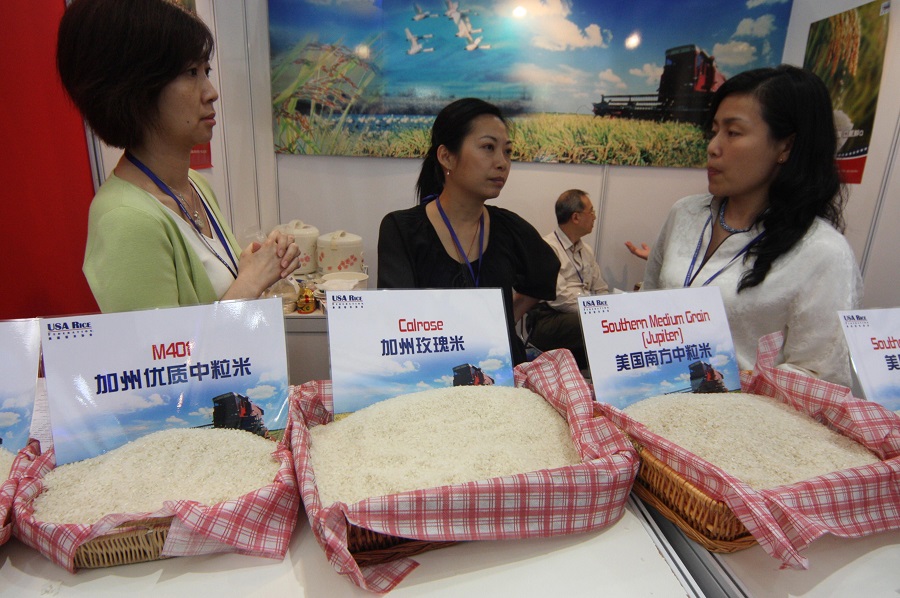 Analysts: Move is positive for trade ties, helps meet domestic demand
China has begun to allow imports of milled rice from the United States to meet domestic demand, with experts saying on Friday the move will enhance bilateral trade in agricultural products.
Their comments came after the General Administration of Customs released details for the inspection and quarantine requirements relating to imported US rice on Thursday, after China agreed to import US rice in July 2017.
China had previously banned US rice imports owing to the absence of agricultural quarantine inspection agreements.
"The move will offer US farmers, especially those in major rice producing states such as Arkansas, Mississippi, California, Louisiana and Missouri, access to the world's largest rice consumer," said Ding Lixin, a researcher at the Chinese Academy of Agricultural Sciences in Beijing.
Ding said rice taste preferences vary between Chinese and US consumers, so US rice will likely be used by Chinese food processing, chemicals and alcohol businesses.
China imported 4 million metric tons of rice last year from global markets, up 12.96 percent year-on-year, mainly from Vietnam, Thailand, Cambodia and Myanmar, data from the China National Grain and Oils Information Center show.
The country started to import rice after it joined the World Trade Organization in 2001.
Eager to enhance the country's grain security, China planned to increase its grain imports during the 13th Five-Year Plan (2016-20) period while continuing to increase its farming capacity, according to the Ministry of Agriculture and Rural Affairs.
Because of the country's growing population and accelerating urbanization, China's annual demand for grain is expected to rise from 600 million tons in 2014 to 700 million tons in 2020.
"Increasing rice, corn, soybean and wheat imports from the US and other markets can help China enhance its grain security, and make more arable land available for vegetables and fruits," said Li Guanghui, vice-president of the Chinese Academy of International Trade and Economic Cooperation.
China Grain Reserves Group Ltd, the country's largest and most wide-ranging grain storage and transportation company, announced last week new purchases of soybeans from the US "to implement the consensus achieved by Chinese and US heads of state".