Why doesn't US ditch zero-sum mentality in African development?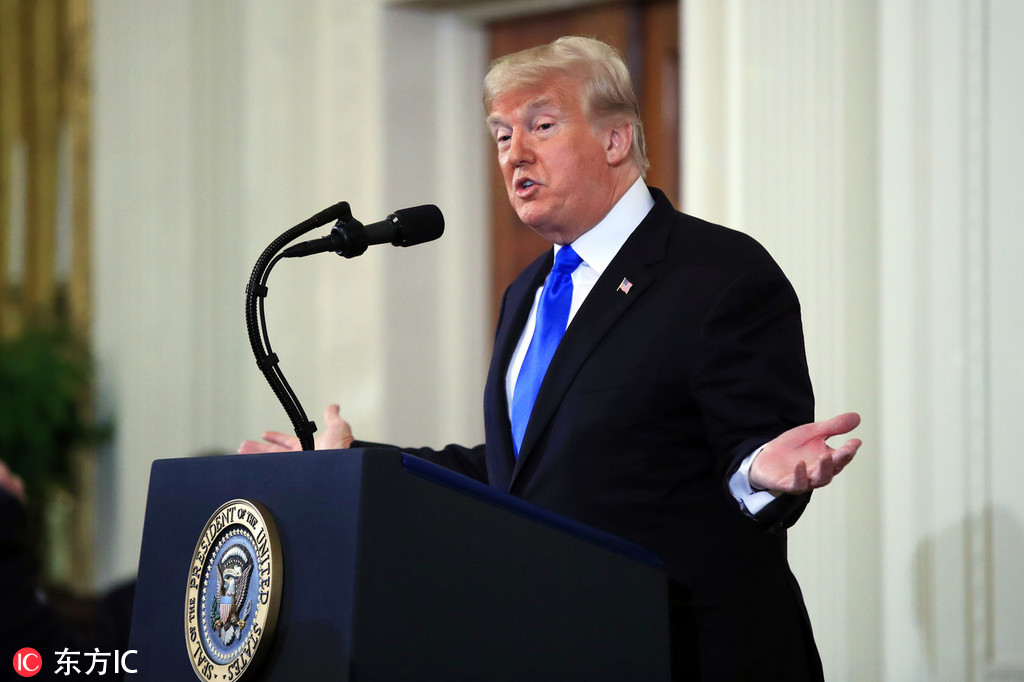 When US National Security Adviser John Bolton was laying out the new US strategy for Africa, which he announced on Dec 13, his primary concern was not about helping African countries with their economic and social development, but rather about countering China and Russia to advance the United States' selfish geopolitical goals.
Such a zero-sum mentality of a US politician came as no surprise. Former US secretaries of state Hillary Clinton and Rex Tillerson, and incumbent Vice-President Mike Pence have all labeled China's investment in, and trade with, Africa as "predatory" or "debt trap", or as tools of "neocolonialism".
Arthur Herman, a senior fellow at the Hudson Institute, has endorsed Bolton's remarks. In a National Review article, titled "The Coming Scramble in Africa", Herman argues that China and Russia are ahead of the game to a degree, but the US has the advantage going forward. Like Bolton, Herman is neither a China expert nor an Africa expert, and therefore sees everything China does as bad and a threat to the US.
However skilled these people may be in waging a smear campaign against China, facts speak louder than words. Deborah Brautigam, director of the China Africa Research Initiative at Johns Hopkins School of Advanced International Studies, is a leading authority in the field. And she gives China credit while pointing out its problems, unlike some pundits who only have a one-sided view: Everything China does is bad, and when bad things happen, it must be China's fault.
Brautigam recently told The East African, a Kenyan newspaper, that successive US policymakers "have been spreading myths and rumors about what the Chinese are doing" in Africa, as during her four-year in-depth study on China, she found "no evidence at all" to support the US government's depiction of China as a stealthy "villain" intent on "sucking" Africa's blood.
Contrary to the US charge, she argued that China does not typically give loans at high interest rates to African countries that it knows have little chance of repaying their debt. Rather, China varies its lending rates in accordance with its assessment of the African countries' repayment capabilities.
She noted that the US and other Western governments have also invested and lent to African governments with egregious record of repression and corruption. Warning against the Cold War mentality of US politicians, Brautigam said the Trump administration lacks the means to implement the "Prosper Africa" plan which Bolton boasted.
Compared with the US, which has long treated Africa as a continent that needs handouts, China, thanks to its experience of four decades of reform and opening-up, sees a promising future for Africa in helping lift people out of poverty and supporting it to achieve rapid economic and social development.
That's why China surpassed the US in trade with Africa in 2009. In fact, China's trade with Africa shot up to $170 billion in 2017, three times the US trade volume. Chinese companies have been building infrastructure such as roads, bridges, ports and power grids because Beijing knows infrastructure is essential to maintain as well as accelerate economic growth.
Bolton and some US pundits and media outlets have also alleged the People's Liberation Army logistics support base in Djibouti poses a threat to the nearby US military base. This claim is an example of sheer paranoia and beyond logic given the US' military might and its 800-plus military bases across the world.
At a seminar in Madrid last month, Chinese and European experts and former officials pointed to the huge potential China and European countries would have if they joined hands in third markets such as Africa and Latin America.
That's the sort of healthy and win-win mentality people like Bolton badly need to cultivate.
The author is chief of China Daily EU Bureau based in Brussels.