Rapid growth on Burger King's mainland menu
Share - WeChat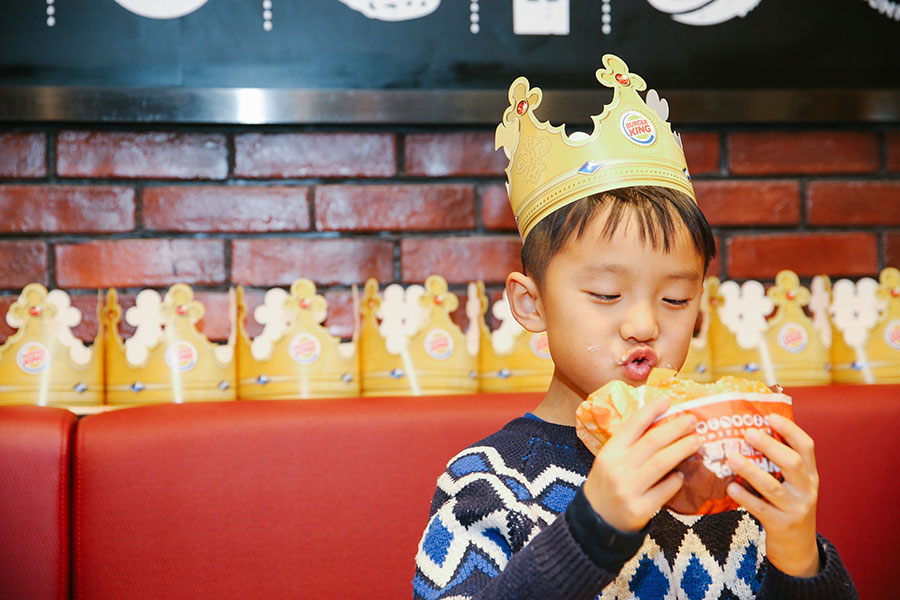 US fast food chain Burger King Corp aims to open another 1,000 new restaurants in China in three years, in a move to further consolidate its presence in the promising market.
The expansion plan was underpinned by the enormous potential of China's food service restaurant sector, and optimized delivery services will give the industry a boost, analysts said.
Burger King opened its 1,000th restaurant in the Chinese mainland in late December. The landmark outlet, in Shanghai's Qingpu district, is decorated in a stylish, atmospheric and traditional US style.
"It is a milestone, but also a starting point," said Ekrem Ozer, CEO of Burger King (China) Investment Co. He said the company will continue to accelerate its development in the Chinese market, pointing to its target of opening another 1,000 restaurant in the Chinese mainland in the next three years.
The US fast-food giant entered the Chinese mainland market in 2005. In the first seven years, it opened just 52 stores. After 2012, the company entered a period of rapid development, opening one restaurant every two days on average. In the past six years, it opened more than 900 stores.
Jiang Junxian, president of the China Cuisine Association, said China's catering industry grew at an annual average rate of 18.6 percent in the past 30 years, faster than the growth of gross domestic product in the same period.
China is the world's largest market for food service restaurants, ahead of the United States. The country's food service restaurant market is expected to grow at a compound annual growth rate of 11.5 percent from 2017 to 2022, according to Research and Markets, a leading market research institute.
It said in a report that the primary factors driving the market for food service restaurants is the increase in dining out for socializing, business meetings, family gatherings and gathering with friends, and the unwillingness of consumers to cook at home.
The growth of multinational industries in China has increased international business travel. This has increased consumers' interest in exotic and varied international cuisines, which is driving the food service sector market in China, the report said.
However, increases in the cost of living and the high costs of ingredients have affected market growth, it said.
Delivery service has become a trend in the food industry. Carsten Hirschberg, a senior partner with consulting firm McKinsey & Co, said it is possible that in the future even lower-end traditional-delivery restaurants will migrate to new delivery platforms because they will find it more cost efficient to outsource logistics.
Burger King said it has cooperated with many third-party platforms, including Ele.me, and Meituan delivery service, and has launched many innovative online and offline activities.