Chinese companies gain ground in patent stakes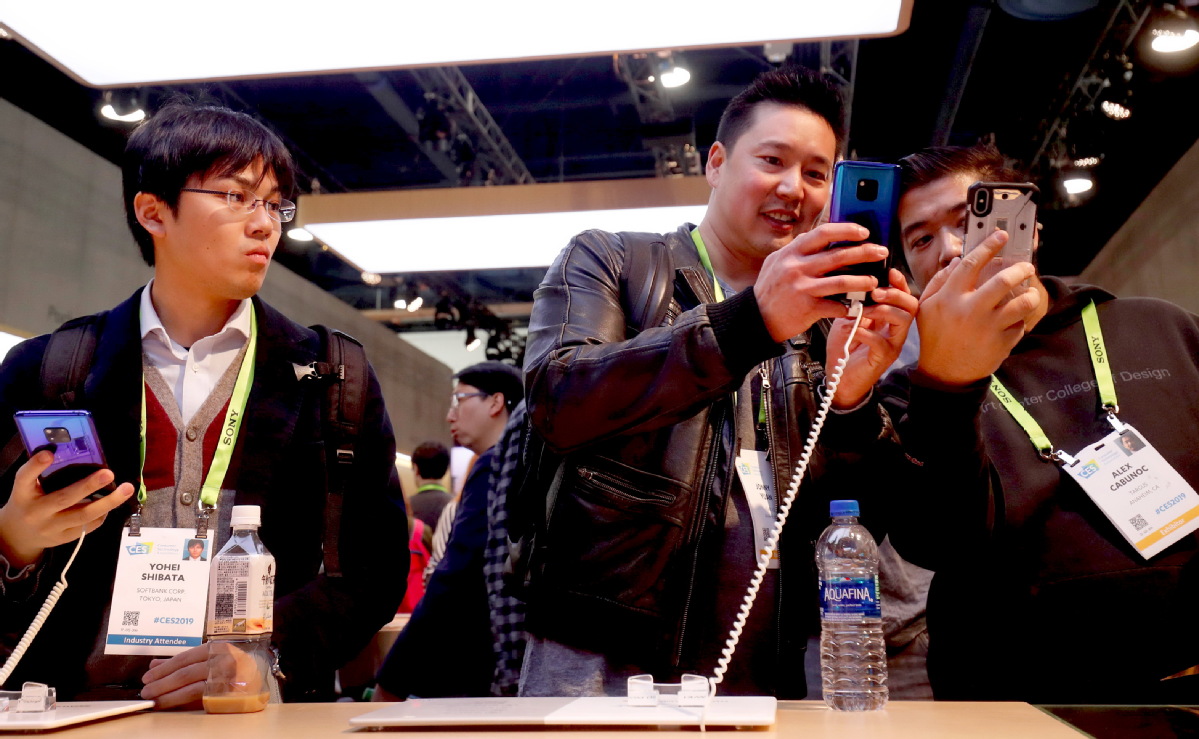 China has become the only country witnessing an increase in the number of patents granted by the United States in 2018, according to a recent report from leading global patent database IFI Claims Patent Services.
"Chinese companies, led by Huawei and BOE Technology, gained ground. In fact, China was the only country in the top 10 to actually show an increase in US patent activity; all other countries, including the US, saw declines," Larry Cady, a senior analyst at IFI Claims Patent Services, said in a posted article on technology blog Venture-Beat.
The report shows the US Patent & Trademark Office issued 308,853 utility grants in 2018, a decline of 3.5 percent year-on-year.
Cady said the decline can be attributed to a decrease in published pre-grant applications waiting to be approved by USPTO in 2016 and 2017, adding that the number of grants will grow again in the next year or two.
The decline in utility grants affected all other regions of the world, while China maintained growth last year, the report noted.
While Chinese companies' granted patents surged by 12 percent year-on-year to 12,589 in 2018, the total number still represents a small share. In 2018, China only held 4 percent of US grants.
The US took the top spot in the 2018 rankings, holding a 46 percent share of 2018 grants, followed by Japan and South Korea with 16 percent and 6.5 percent of US grants, respectively.
Notably, Shenzhen, Guangdong province-based technology giant Huawei had 16th place in the 2018 rankings, gaining 1,680 granted patents. Beijing-based BOE Technology ranked 17th in the list with 1,634 US patents.
Huawei has been investing heavily in research and development over the past decade. In 2017, the Shenzhen-based company's research and development spending reached around 11.33 billion euros ($12.9 billion), accounting for 14.7 percent of its overall revenue.
Ren Zhengfei, founder and CEO of Huawei, once said in an internal letter that without heavy input into basic science, there is no knowledge about the future and the company will step up efforts to deepen cooperation between its in-house R&D staff with global scientists.
A recent report released by PwC's strategy consulting business Strategy& said that Chinese companies R&D spending increased by 34.4 percent in 2018 to total $60.08 billion, marking the largest growth globally. The report is based on an annual analysis of the 1,000 biggest global public companies by R&D spend.
Patrick Hui, PwC Chinese mainland and Hong Kong consulting partner, noted in the report that due to the strategic move to gear up developing an innovation-driven country, 20 more Chinese companies have made the Global Innovation 1,000 list compared with 2017.
"As China forges ahead with its innovation-driven growth strategy, innovation will become the top driving force for development," Hui added. "And R&D spending has increased in all industries in China, especially in the software and internet as well as industrial sectors."