Yellow vest protests show populism has globalized
Share - WeChat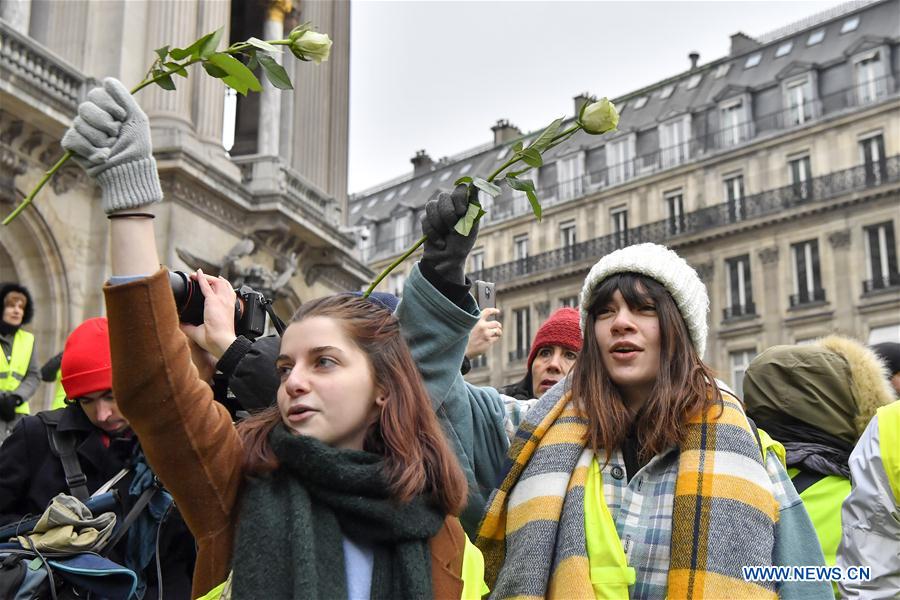 Editor's note: The yellow vest movement in France might lead the country in a different direction, comments Zheng Ruolin, a columnist who lived in France for 20 years, in a post. The following are excerpts from the post:

Usually a protest has a clear objective. Once the goal is realized, the campaign will ebb. But the yellow vest protesters have no clear aims, and the protest is infectious, spreading far beyond France.
Both the right wing and the left wing of French society take part in it, making it an outbreak of populism and people's accumulated anger with French politics and economy, as well as representative democracy, the foundation of Western democracy.
The movement raises questions about the whole governing structure of the West, so the current administration's makeshift compromise is naturally far from enough to send the protesters back home.
But the movement has not yet made any practical proposals of its own.
Those on the lower rungs of the social ladder feel they have been deserted by economic globalization, which has widened the income gap to some extent, and the issues of the agenda of the ruling class, such as climate change, are detached from those who are concerned about their livelihoods. That's why they claim that the French president cares about the last day of the world, and they only care about the last day of a month.
The yellow vest movement corresponds with Donald Trump's populism in the United States. And they will likely spur the fast rise of global populism to a new high.
Yet, the campaign is doomed to fail, if not immediately, because the vested interests they are against are powerful and deeply entrenched, and the protesting powers are short of organization, a clear target and action plans.
If the world economy remains stagnant, similar protests will be reignited, forming a vicious cycle, which will escalate the struggle between the foes of financial and industrial capital, causing new uncertainties for global trade and the economic recovery, which will rekindle people's anger again.
Most Viewed in 24 Hours
China Views