Walmart to boost offline, online integration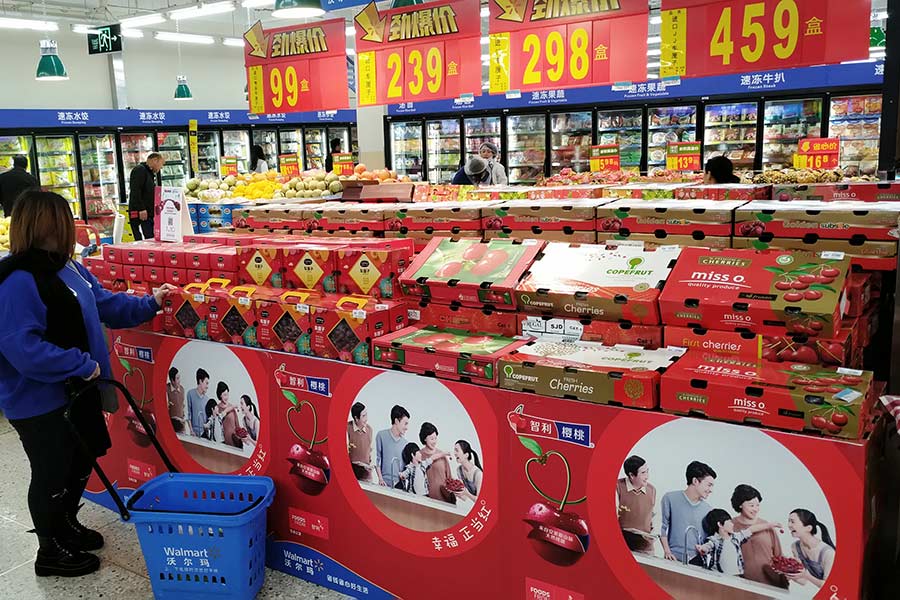 Walmart China vows to continue to enhance its integration of online and offline retailing by prioritizing its fresh food distribution centers, private brands and membership services, according to its executive.
Tan Wern-Yuen, president and CEO, Walmart China, said Walmart in 2019 will focus on consolidating its upstream resources and to further improve product quality.
In March, the retailer will launch its first perishable food distribution center in Dongguan city of Guangdong province, serving its stores in South China.
The company will invest more than 700 million yuan ($103.7 million) in the center, the largest investment by Walmart since it entered the Chinese market 22 years ago.
In the next 20 years, the company plans to build or renovate at least a dozen of such tailor-made distribution centers in the country to provide better fresh food to Chinese customers, said the CEO.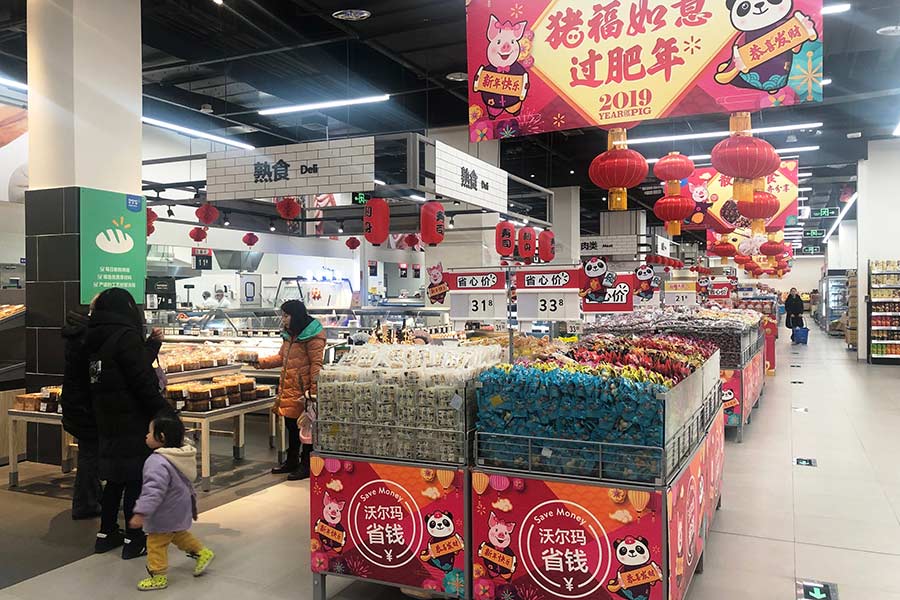 Last year Walmart's brick-and-mortar stores, including its hypermarkets and Sam's Club outlets, highlighted the sales of fresh food. Tan said fresh food took up one fourth of Walmart's overall sales of 2018.
Walmart plans to continue to enhance its private brands, including Great Value for grocery, Marketside for fresh food and new clothing brand George, to keep its low price advantages. The retailer's private brands have grown 30 percent annually in 2018.
Tan said the company's e-commerce transactions reached a revenue growth of 150 percent year-on-year, a third consecutive three-digit rise.
Tan said the company will also expand its JD Daojia delivery services. Walmart China plans to connect 300 Walmart stores to JD Daojia services.
Walmart has developed a WeChat Mini program "Scan and Go" that had more than 20 million users by the end of last year, ranking No 1 mobile application among those developed by retailers nationwide in terms of the number of users.
The revenue of Sam's Club — Walmart's high-end membership store — rose 8 percent last year, thanks to online delivery services and electronic membership card recently introduced.
Last year, the company added four new Sam's outlets and has introduced one-hour delivery services in Shenzhen, Shanghai and Beijing. More than 70 percent of the members are registered on Sam's Club's app and have electronic cards.